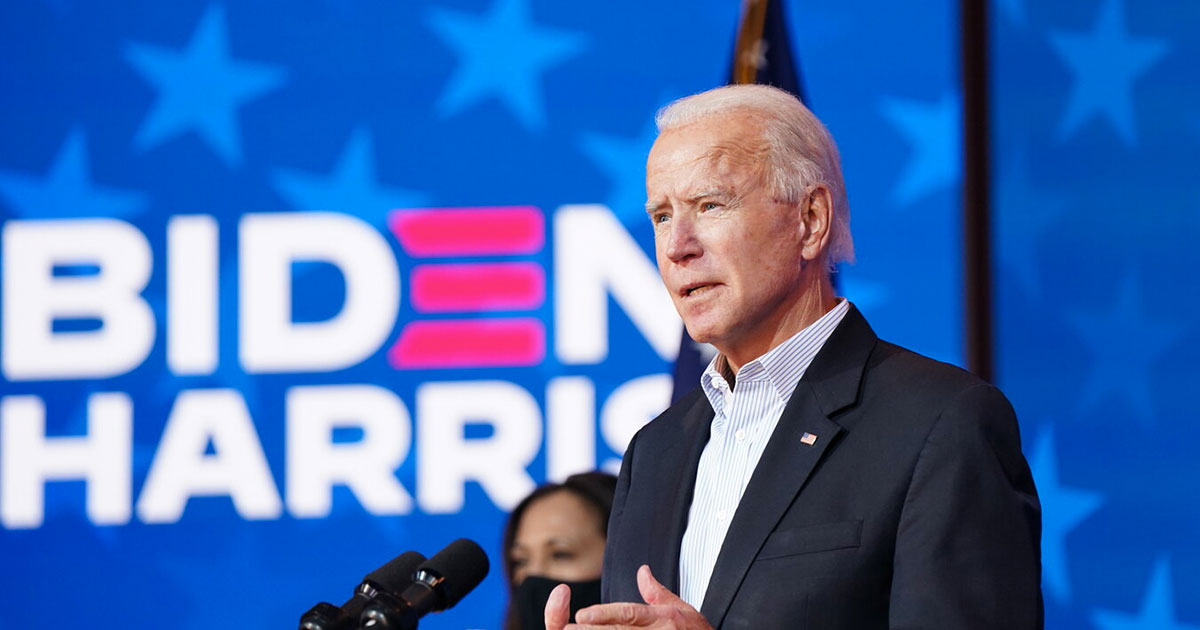 After what seems like forever and three days, former Vice President Joe Biden—who served two terms under President Barack Obama and spent 36 years in the U.S. Senate—has been announced by Vox as the projected winner of the 2020 presidential election, which will make him the 46th president of the United States of America.
Keep in mind that this does not mean that Joe Biden has OFFICIALLY won the race, however, after taking the lead in both Georgia and Pennsylvania early Friday morning (Nov. 6), it's almost inevitable that he will be announced as the president-elect VERY soon.
As it currently stands, Biden leads Trump by nearly 9,000 votes in Pennsylvania and just over 1,500 in Georgia. But the election is still way too close call, as votes in most of the battleground states (Arizona, Georgia, Nevada, North Carolina, and Pennsylvania) are still being counted.
While Biden, however, is on a very clear path of securing the 270 Electoral College votes needed to win the White House, President Donald Trump continues to spread unsupported accusations of voter fraud and claims of being cheated out of the election.
"If you count the legal votes, I easily win. If you count the illegal votes, they can try to steal the election from us," Trump said to reporters in the White House briefing room Thursday (Nov. 5).
"This is a case where they're trying to steal an election, they're trying to rig an election, and we can't let that happen."
On the other side of the fence, Biden urged Americans to be patient as votes were counted and he said he and his running mate, Senator Kamala Harris, had "no doubt" that they are going to win this election.
"It is the will of the voters, no one, not anything else, that chooses the president of the United States of America," he said in a brief presser in Wilmington, Delaware after he and Harris were briefed on the ongoing COVID-19 pandemic and the economy. "So, each ballot must be counted, and that's what we're going to see going through now. And that's how it should be."
He continued: "Democracy is sometimes messy. It sometimes requires a little patience as well. But that patience has been rewarded now for more than 240 years with a system of governance that's been the envy of the world."
"We have no doubt that when the count is finished, Senator Harris and I will be declared the winners. So, I ask everyone to stay calm — all the people to stay calm. The process is working. The count is being completed, and we'll know very soon."
Be the first to receive breaking news alerts and more stories like this by subscribing to our mailing list.