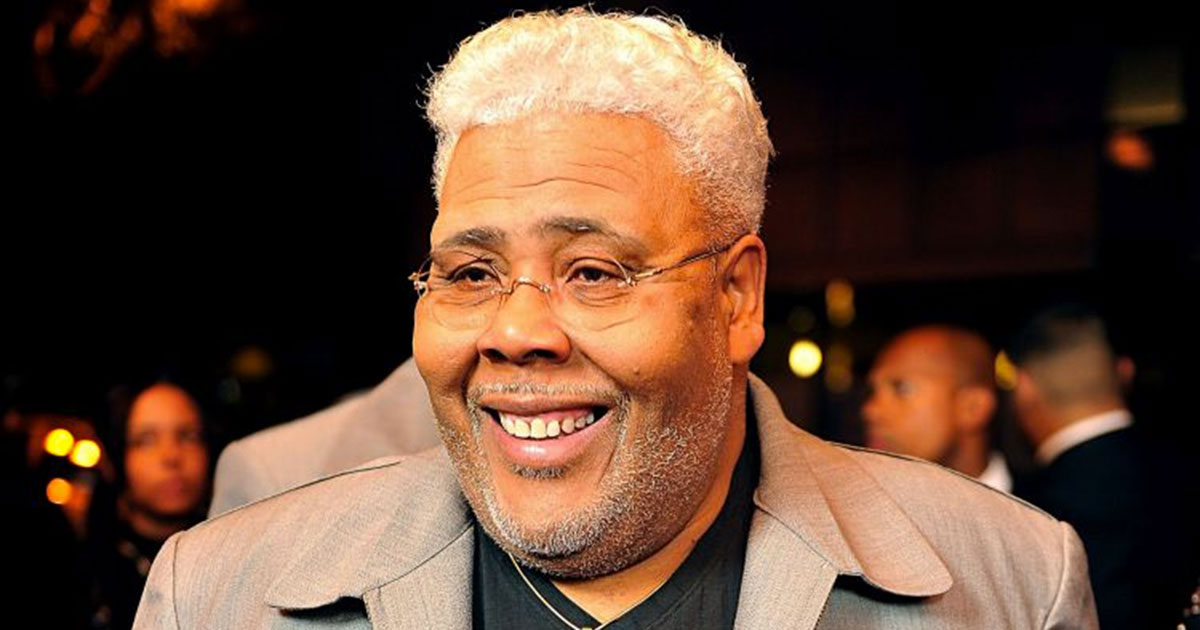 Bishop Rance Allen, one of gospel music's biggest icons, has died. He was 71 years old.
While details surrounding his passing aren't immediately available, there is speculation that his cause of death was COVID-related.
Born in Monroe, Michigan before moving to Toledo, Ohio in the late 1980's, Bishop Allen was widely revered for his unique vocal ability and was called "The Father of Contemporary Gospel Music."
He was also best known for the song "Something About the Name of Jesus," which was written by Kirk Franklin.
Before becoming a solo act, Allen was a part of The Rance Allen Group and was the lead singer and songwriter, alongside his brothers Tom (who played the drums), Steve (bass guitar), and Esau (percussionist), who joined the group on an intermittent basis.
Bishop Allen previously performed for President Barack Obama and was nominated for five Grammy Awards.
Allen's death was announced by the Missouri Midwest Ecclesiastical Jurisdiction of COGIC (Church of God in Christ).
"God, who is omnipotent and omniscient, has summoned his servant, Bishop Rance Lee Allen, to eternal rest," the statement read.
The statement went on: "During the ongoing COVID-19 pandemic resulting in local and state restrictions on public gatherings to achieve social distancing, the family will hold a private memorial service for this servant.
"When the restrictions are lifted, a date will be set for a Jurisdictional Memorial Service that will appropriately recognize the godly life and notable achievements of Bishop Rance Allen."
Kirk Franklin confirmed the sad news in an emotional video he posted on Instagram.
"I just woke up to some of the worst news ever," he said. "You guys remember that some God gave me several years ago called 'Something about the Name Jesus,' that had the incredible Rance Allen? Man, we lost Rance Allen. I just got a call that we just lost Rance Allen."
https://www.instagram.com/p/CHApbD9n1l1/
Read Bishop Rance Allen's bio below:
Bishop Rance Allen was born in 1948 in Monroe, Michigan, one of 12 children. At the age of five he began his preaching ministry and by age nine was preaching throughout Michigan, Ohio and Pennsylvania.

He was licensed to preach at age 12 and has since carried the Word of the Lord throughout the United States and abroad. In 1978 he was ordained an Elder by the late Bishop John Seth Bailey and subsequently served 6-1/2 years as Associate Pastor of Holiness Temple Church of God In Christ (COGIC) in Monroe, MI.

In 1985 the late Bishop Gilbert Patterson founded New Bethel Church in Toledo, OH and installed Bishop Allen there as Pastor where he currently serves today. He served many years on the board of the Neighborhood Improvement Foundation of Toledo, Inc., a community organization whose mission was dedicated to improving inner-city environments.

In recognition of his dedicated years in ministry the Urban Bible Institute of Detroit bestowed upon him an Honorary Doctorate of Divinity in 1995. In September, 2011 by God's amazing grace Bishop Allen was elevated to the office of Jurisdictional Prelate of Michigan Northwestern Harvest in Detroit, succeeding the late Bishop Alfred Knight, Jr. and was consecrated on November 7, 2011 during the 104th Holy Convocation in St. Louis, Missouri.

He has also been blessed with the awesome and humbling opportunity to preach the main message to thousands during the 90th, 96th and 105th International COGIC Holy Convocations.

Bishop Allen has been married to Evangelist Ellen Marie Groves since December, 1970. The calling on her life has been an enormous blessing to Bishop Allen as she has helped him take his ministries to a greater level in God.

While there are no natural children born to this union they share their love and support to many God-children.
Be the first to receive breaking news alerts and more stories like this by subscribing to our mailing list.