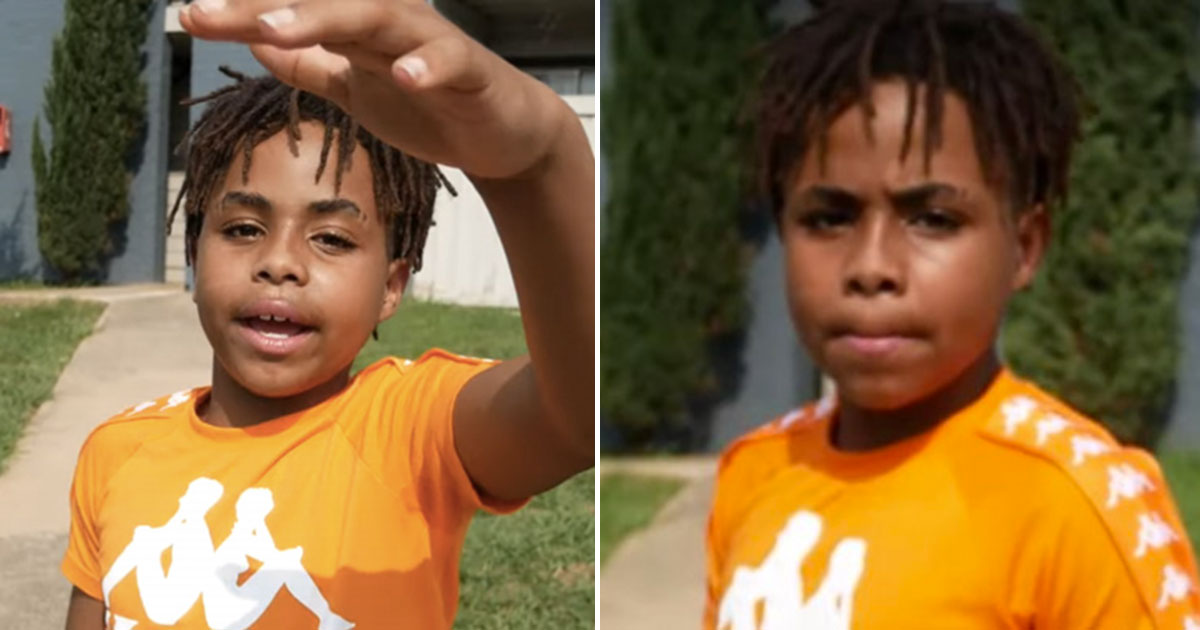 A judge in Texas sentenced a 12-year-old to seven years in a juvenile detention center after he reportedly removed his ankle monitor and shot a 1-year-old baby while on probation for arson.
The 12-year-old, a rapper who goes by the name Lil Rodneyy, was also an alleged Crips gang member, and admitted to cutting off his ankle monitor to attend a friend's funeral. However, he couldn't recall the friend's last name, telling the judge that he only knew him by his nickname.
The boy broke down crying during a Zoom detention hearing in September (held just one day after his 12th birthday), but the judge wasn't moved by his tears.
"Every time you come in here you cry. You know that, right?" Judge Kim told Lil Rodneyy, who also goes by the nickname "30 Shots."
"Every single time, you beg me for one more chance. You swear to God, 'On my mama's name,' 'I'm not gonna cut off the monitor, I'm not gonna run off.'"
Judge Kim also reminded Rodneyy of a photo he took of him and posted on social media with the caption: "F**k Judge Kim."
"You remember taking this picture?" the judge asked the boy, who responded: "Yes, sir."
"I keep it here on my bench," the judge said, "as a reminder, because, you know, once you put something on the internet, it doesn't come down."
The boy's grandfather, who he lovingly refers to as "Paw Paw" and helped raise him in place of his father who abandoned his family years ago, also attended the Zoom hearing.
Rodneyy's mother said in an interview after the hearing that she is a single mom who gave birth to Rodneyy when she was just 16 years old, and despite her son's father leaving them high and dry, she chooses not to seek child support. She also said she was sent to prison twice when her son was a toddler.
Lil Rodneyy will remain in a juvenile detention center until he turns 19 years old.
Be the first to receive breaking news alerts and more stories like this by subscribing to our mailing list.