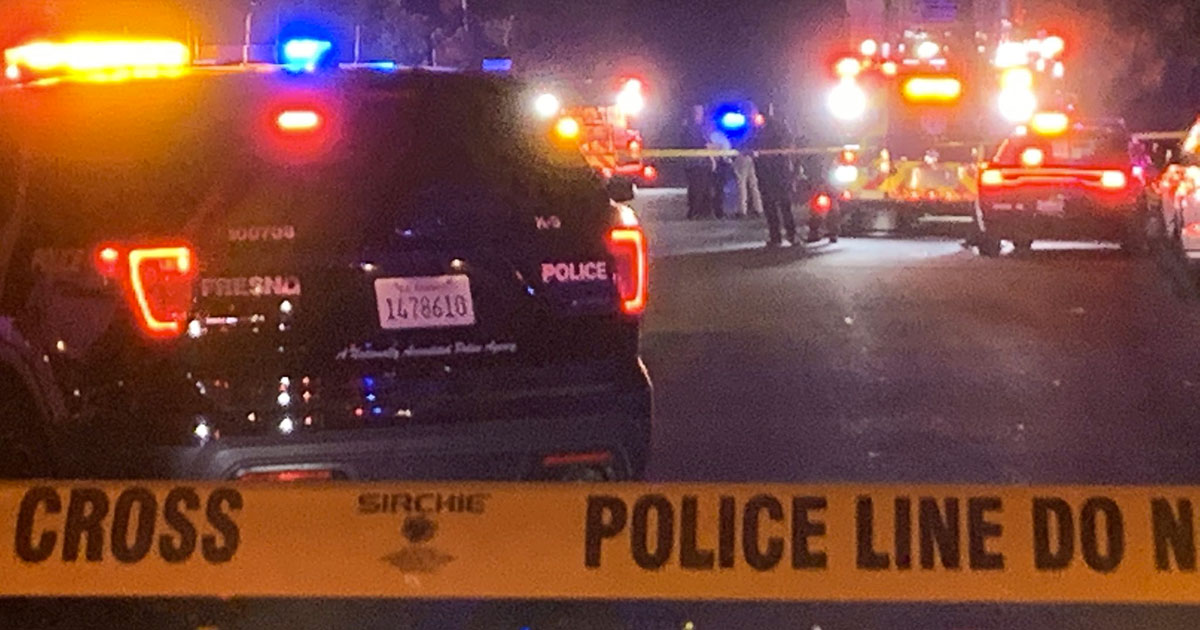 Police say an NFL watch party turned into a "mass casualty" incident after at least one gunman opened fire on a group of people gathered in the backyard of a home in Fresno, California.
Fresno Police Department Deputy Chief Michael Reid said there were about 35 people at a home Sunday night (Nov. 17) watching the Los Angeles Rams vs. Chicago Bears game. Reid described the event as a "friends and family gathering."
Around 6 p.m. PT, "unknown suspects" snuck into the party via the backyard and opened fire, striking several people.
BREAKING UPDATE: The Fresno Police Department says at least 9 people have been shot and multiple people killed at a home near Peach and Olive.

FPD says family and friends were watching a football game in their back yard when random people came up and started shooting pic.twitter.com/iSN0DbIxlV

— Marie Edinger KMPH (@MarieEdinger) November 18, 2019
Police said 10 people in total were shot, four of whom died—three at the scene and one on the way to the hospital. Among those killed was well-known Hmong singer Xy Lee.
Five people remain in the hospital in critical condition, but they're all are expected to survive. A sixth person suffered minor injuries.
During a press conference Monday morning, Fresno police said they were on the hunt for at least two suspects who they say were both armed with semiautomatic pistols and fled on foot.
"This was truly a good group of people that were simply having a party," said Fresno Police Chief Andrew Hall. "We're coming for you," he said to the suspected gunman (or gunmen).
Fresno police called the shooting a "targeted act of violence" connected to an incident last week involving people who were at the football watch party.
Authorities insinuated the shooters were looking for revenge over the previous incident.
Be the first to receive breaking news alerts and more stories like this by subscribing to our mailing list.