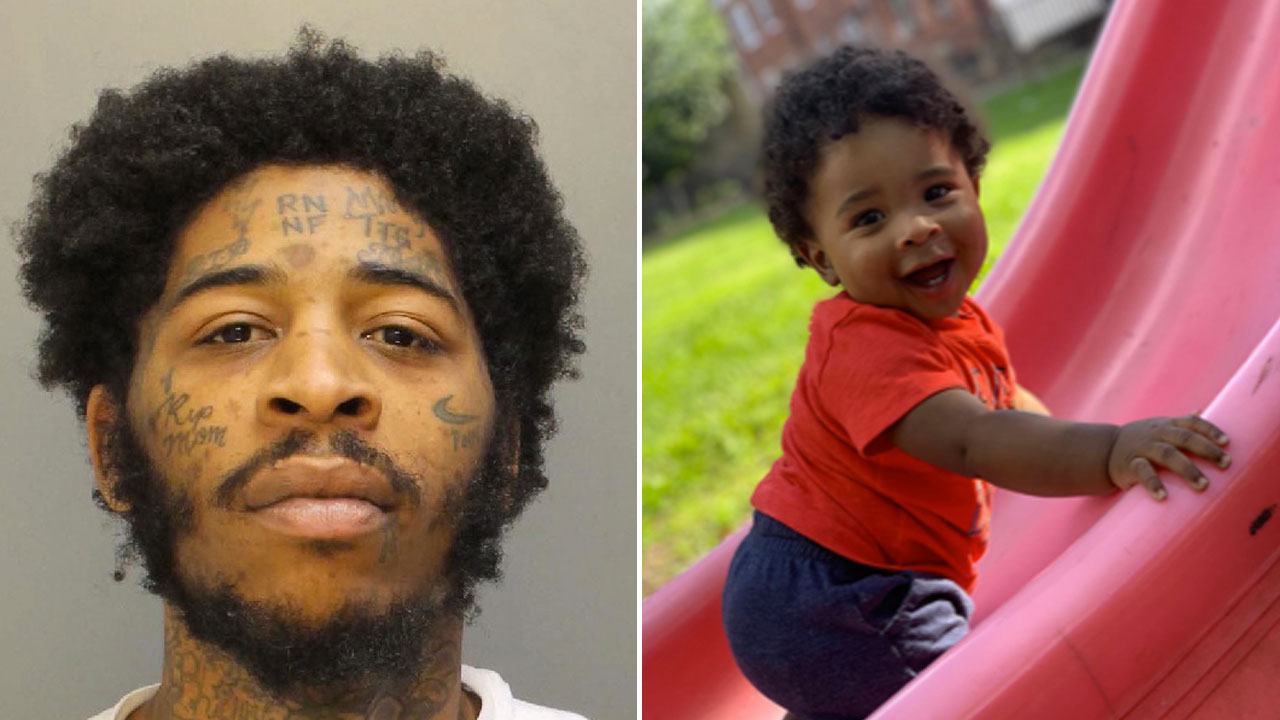 An 11-month-old boy is clinging to life after allegedly being used as a "human shield" by his own father during a shooting in Philadelphia last month.
The toddler, Yazeem Jenkins, was riding in the backseat of a car with his father, 25-year-old Nafes Monroe, Monroe's girlfriend, and another man on October 19th when he was shot four times, including once in the head.
Police said Monroe was up to no good and purposely put his young child in danger by using fake money to buy drugs, and even used the child as a "human shield."
"He was using counterfeit money to purchase drugs knowing that counterfeit money is something that is very upsetting to drug dealers," Anthony Voci, who heads Philly's District Attorney's Office Homicide Unit, said.
"When they find out that they're being burned with counterfeit money, they act violently. And this was not the first instance of Mr. Monroe using counterfeit money."
Voci continued: "It's our belief and our investigation has led us to believe that he intentionally had his child with him when he was making such types of purposes purchases with the idea or belief that if someone saw that he had a child in the car that they would not fire upon him. A human shield is probably the term that I would use."
Voci said even after the shooting, Monroe didn't rush his critically wounded son to the hospital.
"He also was the individual that was not only in the car with his child in harm's way, but drove the child to a house rather than taking him to a hospital immediately, then dropped his child off at the hospital and never looked back," Vocci added.
Nafes Monroe—who was already wanted on a probation violation warrant stemming from a 2013 gun conviction—was arrested Saturday (Nov. 9) in connection with the shooting that left his young child in the hospital fighting for his life.
He's facing charges of recklessly endangering another person and endangering the welfare of a child.
Philadelphia Police Captain Nicholas Brown said as of now, there is "no chance for full recovery" for 11-month-old Yazeem, and if he does survive, "he'll most likely be quadriplegic."
The alleged shooter, Francisco Ortiz, has also been arrested and charged with attempted murder, CBS Philadelphia reported.
Ortiz was also allegedly involved in another shooting in Philadelphia that killed a 2-year-old less than 24 hours later and about two miles away.
Be the first to receive breaking news alerts and more stories like this by subscribing to our mailing list.