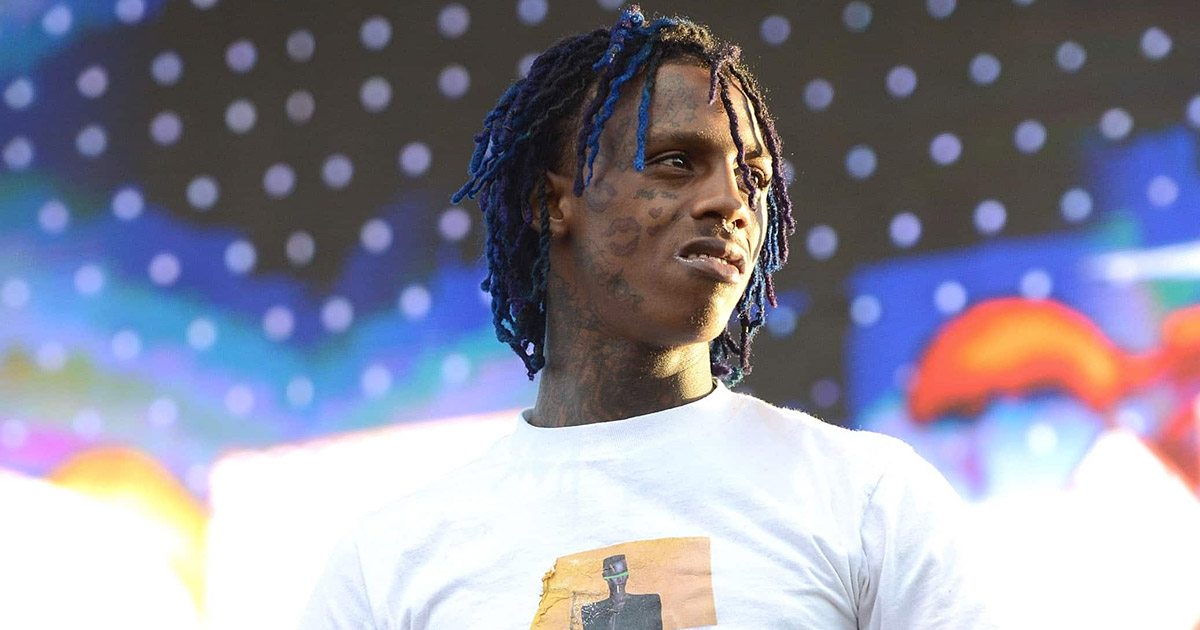 Famous Dex was performing in 1OAK Los Angeles early Friday morning (Nov. 1) when he appeared to suffer a seizure onstage that brought the show to a screeching halt.
Video footage from the concert has been shared by TMZ and the 26-year-old Chicago rapper can be seen being held by fellow Rich Forever artist Jay Critch after the epileptic episode.
Atlanta rapper and Rich Forever label owner Rich The Kid can also be seen on stage attempting to get aid and attention to Famous Dex.
Jay Critch appears alarmed and concerned as he holds his labelmate whilst he convulses with his mouth open as others step in to stabilize and hold Dex.
Fans following Famous Dex may recall that last year the rapper appeared to pass out in the middle of an Instagram Live stream causing concern from his team and fanbase.
More recently, on Instagram back in April, Dex vowed that he was no longer abusing drugs and focused on bettering his health.
Specifically, Dex said he would no longer do Xanax and drink lean and wanted to make it clear he did not want to glamourize the use of these drugs.
Dex's team reported with a statement this morning.
"We wish Famous Dex a speedy recovery after his epileptic seizure last night. He is currently in good spirits and hopes to return back to finishing his new album. He thanks all his fans for their prayers and well wishes."
Seizures in Hip-Hop have unfortunately become more common between high profile artists such as Rick Ross and Lil Wayne.
We hope Dex can better his health and recover from this moment as he seemed to be trending in the right direction.
Hopefully, this is a wake-up call leading to a healthier lifestyle as we have seen with the aforementioned Ross and Wayne.
Be the first to receive breaking news alerts and more stories like this by subscribing to our mailing list.