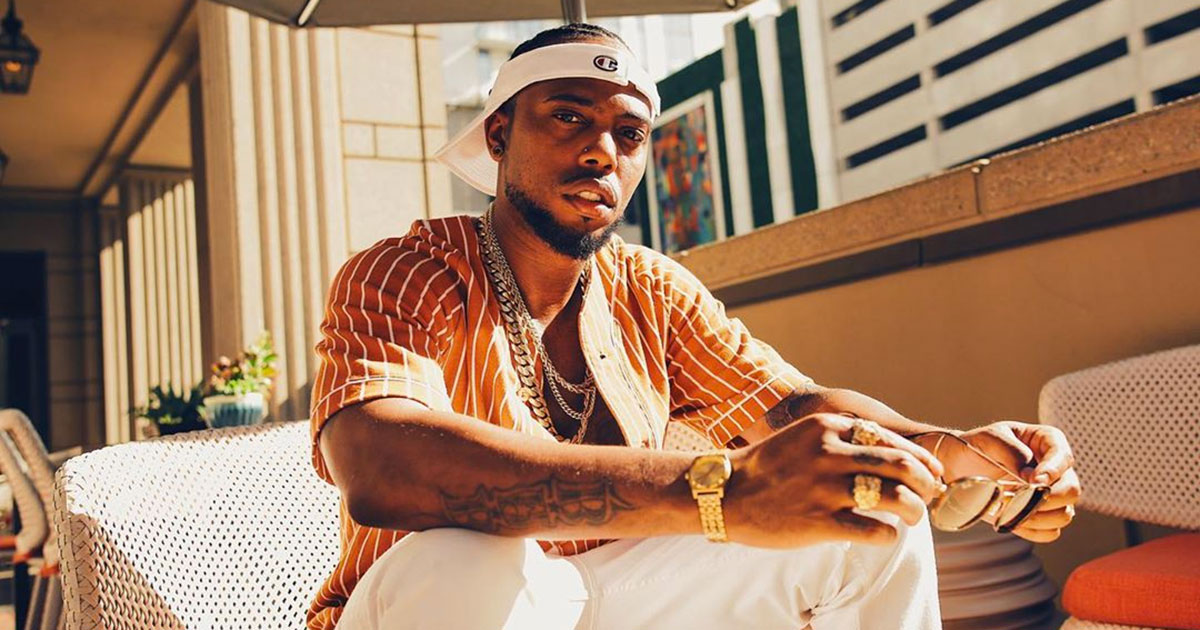 B.o.B isn't really feeling the love right now.
The "Airplanes" rapper is the latest celebrity to be the target of an Internet death hoax and he isn't taking the fake news so well.
B.o.B recently took to social media to respond to all those who thought he had died and were upset over the news.
According to B.o.B, none of those people supported his career or cared about him being alive.
In the video he posted, B.o.B screams about all the fake love and how he hates ni**as.
"You f**kin' ni**as, I f**kin' hate you f**kin' ni**as! You ni**as ain't support me worth a sh*t while I was f**kin' livin. And now that I'm f**kin' dead, you wanna talk about, 'Oh, I love B.o.B. I love his music. I love all his sh*t.' F**k you! F**k you, you f**kin' bitch! You ain't support sh*t! And you don't give a f**k about me and you don't f**kin' know me!"
And he didn't stop there. B.o.B continued:
"Muthaf**ka! Suck my f**kin' d**k, you f**kin' bitch! You don't care about none of this sh*t I fuckin' said, none of the shit I f**kin' did, and stood for, and put my f**kin' neck on the line for you ungrateful ass f**kin' coons! Ungrateful coons! You don't give a f**k about nothing but your f**kin' Instagram, you fuckin ni**a! F**k you! Don't act like I was your friend! I'm not your f**kin' friend!"
Yo whats up with B. O. b. ? pic.twitter.com/TbYHRvch99

— Death To Group Think (@BeckhamHeir) September 30, 2019
Fans on Twitter responded to B.o.B.'s explicit rant and many showed their concern that he is going crazy, with some even bringing up when he said the world was flat.
"Crazy af," one fan wrote in response to the video.
Another fan wrote: "He was saying that the world was flat & i can't rock with that."
One fan said in response to a comment about celebrities being required to have regular therapy sessions: "They got the money for it, they should be accountable for their own mental health cause this right here is sad. Who would've thought bob."
The death rumors directed at B.o.B began this past weekend when a Facebook page titled "R.I.P. B.o.B" was created and got up to 1 million likes.
One of the posts on the page read:
"At about 11 a.m. ET on Sunday (September 29, 2019), our beloved rapper B.o.B passed away. B.o.B was born on November 15, 1988 in Winston-Salem. He will be missed but not forgotten. Please show your sympathy and condolences by commenting on and liking this page."
B.o.B's reps released a statement on his behalf after the hoax went viral.
"He joins the long list of celebrities who have been victimized by this hoax," the statement read. "He's still alive and well, stop believing what you see on the internet."
Hopefully somebody can talk B.o.B into dropping some new heat and not worrying about what everyone has to say about him.
Be the first to receive breaking news alerts and more stories like this by subscribing to our mailing list.