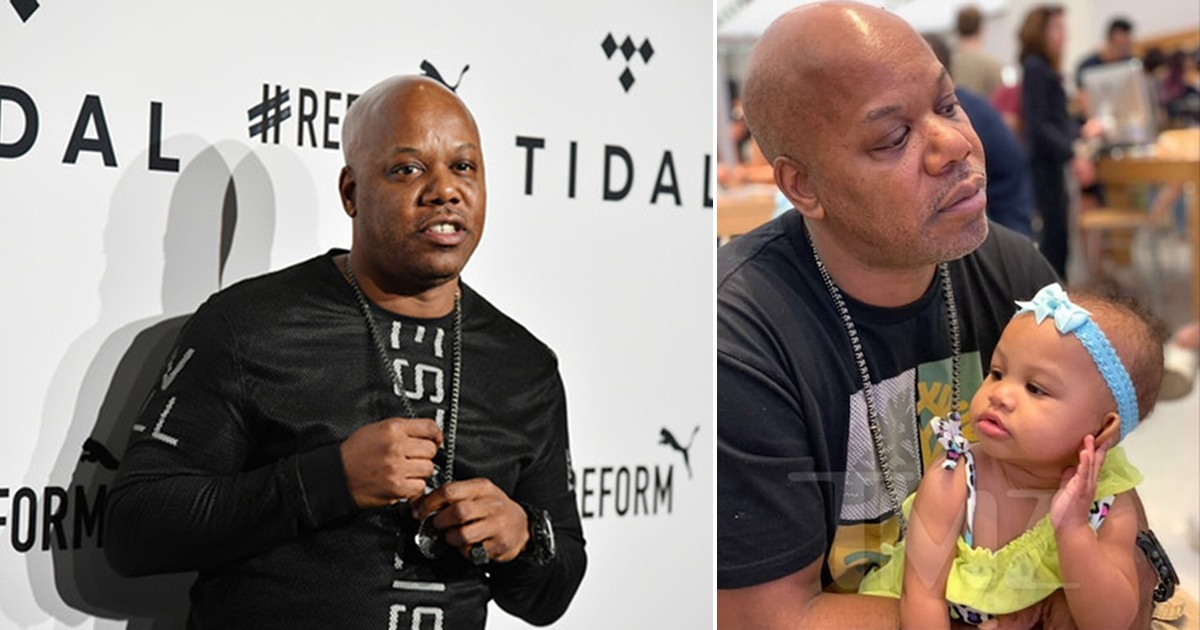 It may have taken a few decades, but it looks like Too Short has put his player ways behind him and has become a family man. The rapper has reportedly become a father for the first time at 53 years old.
Sources tell TMZ Too Short welcomed a baby girl with his off-and-on girlfriend, Sue Ivey. The little girl's name is Yanni Shaw and is his first child.
But here's the thing: Too Short has kept Baby Yanni a secret for a while. TMZ reports Sue gave birth to the baby girl back in December.
Too Short is about to officially introduce his daughter to his fans, though. The proud father is currently shooting a documentary with Ray J and his manager, David Weintraub, about raising their daughters in Hollywood.
Too Short has built an entire career out of his pimpin' lifestyle, his last album even being titled The Pimp Tape. So, fans were a little stunned to learn that he was just now having his first kid, a daughter, no less.
Too Short been rapping about sex since the 80s & he never had any kids? I am so shocked! https://t.co/TwwwCuVdLj

— Jhonni Gill. (@SHAYMIROQUAI) September 30, 2019
Congratulations to Bay Area legend Too Short on his first child, a healthy daughter ? #ML3ForTheCulture pic.twitter.com/c0qoSzdxwR

— ML3 For The Culture (@ML34TheCulture) September 30, 2019
Holy shit too short just had his first child ?!!! 1ST?!!! My whole life is a lie!!! pic.twitter.com/6FNcagBCUg

— CurlyQueen La'Reefer™ (@xQueenLareeferx) September 30, 2019
Too Short having his first kid be a DAUGHTER at 53 is some wicked karma ?

— hadd tha great ? (@h4ddy_) September 30, 2019
Niggas saying of course Too Short had a daughter pic.twitter.com/M2sYG6hBGn

— Doomsday Hausen (@JoeyDoomsday) September 30, 2019
I swear I thought Too Short already had a daughter.

— T.M. – TheDiscoFiend (@GQ_Down) September 30, 2019
Rapper Too Short just became a father for the first time; he looks ecstatic. pic.twitter.com/hE8orLUZXh

— DjSlowjah (@DjSlowjah) September 30, 2019
Too Short daughter has his whole face ?

— Desi (@Thats_SoRae) September 30, 2019
Too Short became a father for the first time at 53. pic.twitter.com/l9V6O8zqE9

— ?? Your Highness (@SupaaNae) September 30, 2019
I am SCREAMING at Too Short being a first-time father at 53 kfjdldkdlfk

— Bitch, You STILL Ain't No Nerd? (@ByeBritt_) September 30, 2019
Many congratulations to the rapper. We'll all have to see how (or if) fatherhood affects his future music.
Be the first to receive breaking news alerts and more stories like this by subscribing to our mailing list.