Ed Buck, a prominent political donor and LGBTQ activist, has finally been arrested after a third man recently overdosed at his home in California.
The Los Angeles District Attorney's Office said the wealthy businessman is accused of injecting an unidentified 37-year-old man with methamphetamine at his West Hollywood apartment last week, which caused a nonfatal overdose.
Buck was taken into police custody Tuesday night and video footage released online shows the 65-year-old slumped over in the back of a cop car as he was hauled off to jail.
WATCH: Video of Ed Buck arrest pic.twitter.com/0hfvGhCqFt

— Jack Posobiec ?? (@JackPosobiec) September 18, 2019
Buck's arrest comes after two other men, who were Black, died of drug overdoses at his home 18 months apart.
26-year-old Gemmel Moore, a homosexual escort, was the first to die after being lured to Buck's apartment and injected with drugs on July 27th, 2017.
Despite public outrage and protests by activists and family members, no arrests were made because authorities said there was insufficient evidence to file charges.
Buck's second victim, 55-year-old Timothy Dean, a male escort and former porn star, was found naked and unresponsive on January 7th, 2019 after suffering a drug overdose in the wealthy donor's apartment.
Dean's death, which was ruled an "accidental meth overdose," prompted an investigation, however, the case was quietly dropped due to Buck's notoriety and close ties to prominent Democrats such as Hillary Clinton.
Prosecutors said Buck would lure his victims into his home, promising them free drugs, money and shelter.
"From his home, in a position of power, Buck manipulates his victims into participating in his sexual fetishes," prosecutors said, according to court documents.
"These fetishes include supplying and personally administering dangerously large doses of narcotics to his victims…. Not deterred by the senseless deaths of Moore and Dean, the defendant nearly killed a third victim last week."
Prosecutors said Buck's latest victim, only identified as Joe Doe in court papers, visited Buck's apartment on September 4th, and was "personally and deliberately" given a large dose of methamphetamine by Buck.
After feeling like he was suffering an overdose, the man fled the apartment to seek medical attention, but returned on September 11th when Buck, once again, injected him with "two dangerously large" doses of methamphetamine, prosecutors revealed.
According to prosecutors, Buck tried to stop the man's attempts to get help the second time, but the man was eventually able to flee the apartment and call 911 from a gas station. He was rushed to a hospital, where he was treated again for an overdose.
After searching Buck's home following his arrest Tuesday, police found hundreds of photos of men in compromising positions (like the one below), adding weight to the argument that he has a fetish for injecting men, particularly Black men, with drugs and watching them slowly die.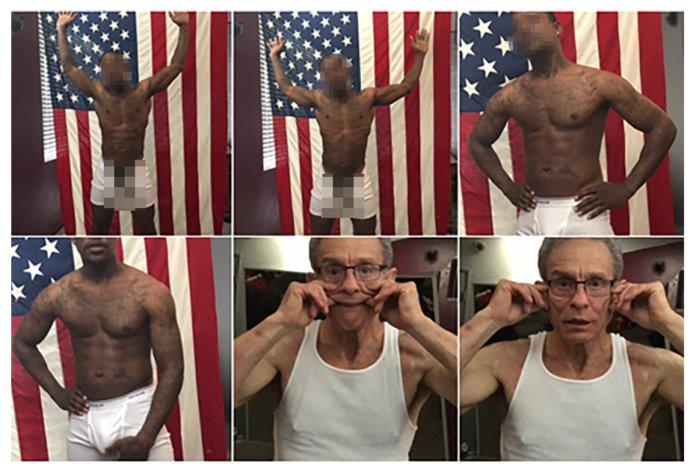 Using photo evidence (see below), The Daily Mail reported on September 11th that a young Black man with a bandage on his arm was seen visiting Buck's apartment on Friday, September 6th.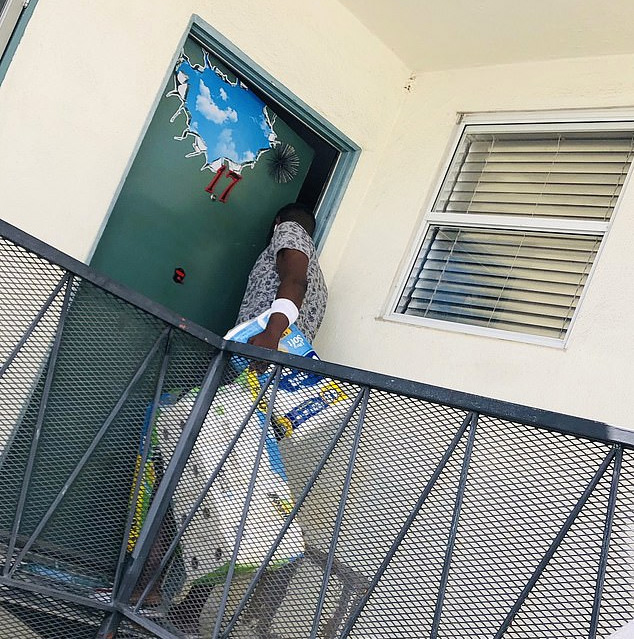 Another photo also obtained by The Daily Mail shows Buck smoking meth with a painfully thin, drug-addicted homeless Black man in his apartment.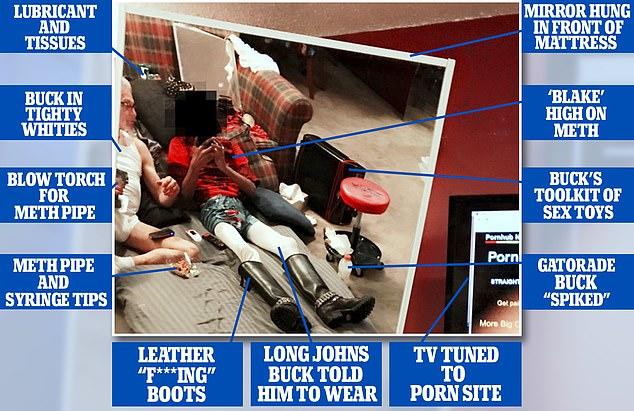 According to the site, Buck found the man on the street and offered him $300 to carry out his bizarre "fetish" requests, which included Buck ordering the man to wear dirty white long johns and black leather "f**king boots."
Another disturbing photo shows a man modeling white underwear and a white tank top in the same room with Buck, who was seen wearing white long johns while sitting on the sofa. The floor was littered with what appears to be trash and dirty clothes.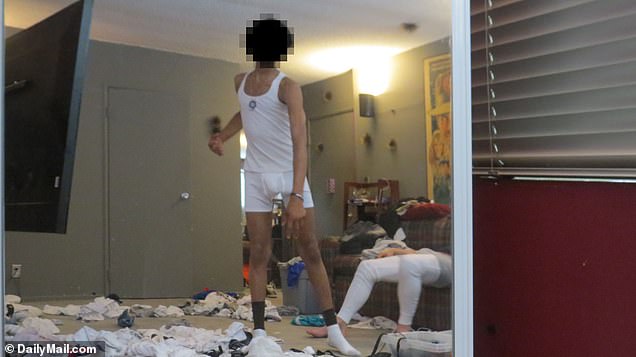 "The full scope of his consistent malicious behavior is unknown," prosecutors said. "It is only a matter of time before another one of these vulnerable young men dies of an overdose."
Buck is due in court for an arraignment on Wednesday and prosecutors will for his bail to be set at $4 million.
He was charged with one count each of battery causing serious injury, administering methamphetamine and maintaining a drug house.
Buck's lawyer told reporters he planned to "vigorously" fight the charges against his client.
An attorney who said he spoke with relatives of Moore and Dean said family members were happy that Buck was finally behind bars.
"It's unfortunate that it's taken a third overdose for the (Los Angeles County Sheriff's Department) to finally act," Hussain Turk, who represents Moore's family, said.
"We believe that the third overdose could have been avoided. We believe that the death of Timothy Dean could have also been avoided had they taken the death of Gemmel Moore seriously."
If convicted as charged, Buck could face up to five years and eight months in state prison.
Be the first to receive breaking news alerts and more stories like this by subscribing to our mailing list.