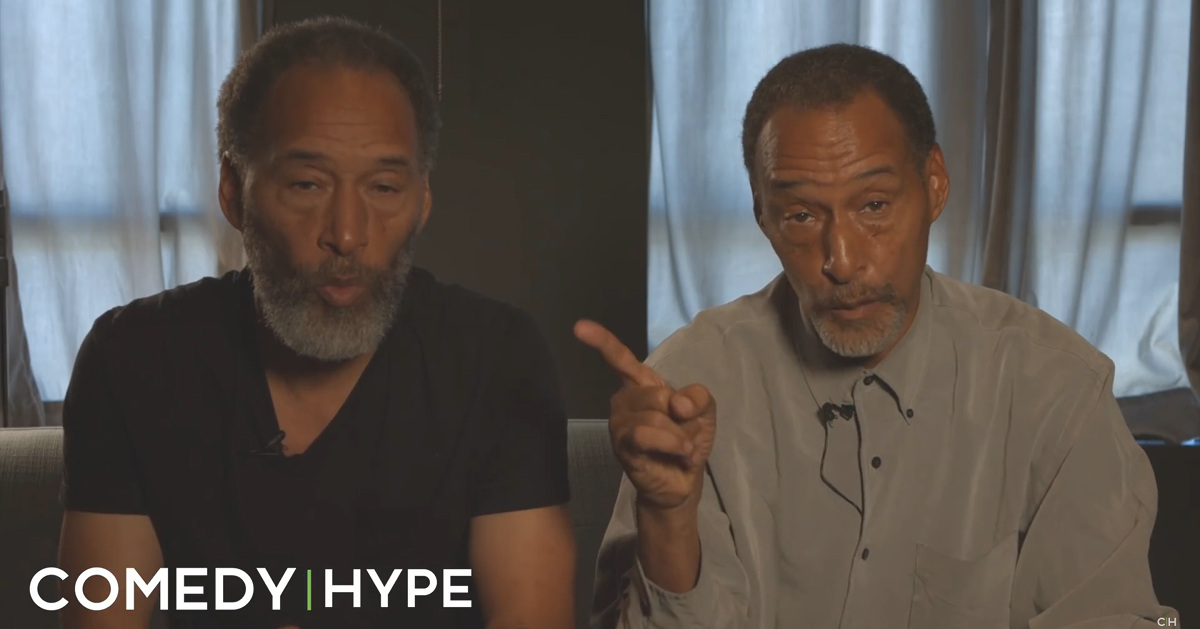 The twin sons of comedian Paul Mooney are fiercely defending their father against claims he sexually violated Richard Pryor's son when he was underage.
Daryl and Dwayne Mooney spoke with Comedy Hype to address the claims made by Pryor's former bodyguard Rashon Kahn.
Daryl responded:
"My response is 'F**k you. Rashon, f**k you.' OK, coming out with some bullsh*t like that when Paul is ailing, after he's old. If the sh*t was hot, you should've told that sh*t years ago. Richard Pryor Jr. ain't say nothing about it, so why you gonna tell somebody's business."
During his own interview with Comedy Hype in August, Kahn claimed Pryor and Mooney's friendship ended in the 80s after it was discovered that "Mooney had f**ked Richard's son," implying there was a sexual relationship between the two.
He also suggested that Pryor contemplated putting a $1 million hit out on Mooney, but he never went through with hit.
Following the shocking claims, TMZ caught up with Richard Pryor Jr, who seemingly confirmed that he was sexually abused during his adolescence. However, he did NOT explicitly name Mooney as his abuser and said Kahn's timeline was incorrect.
"Whatever happened in my life, it happened when I was young. Way before the '80s," Pryor Jr., said.
"How can any relationship be consensual if I was a teenager?" he added when asked if any consensual encounters occurred.
Daryl and Dwayne Mooney refuse to believe there is any validity to Kahn's claims, especially since Pryor Jr. has not named their father as his abuser.
Daryl said:
"Ain't none of it true. It's all lies. It's all gossip. Until Richard Pryor Jr. steps up to the plate and says somebody did something, then it's true. Other than that, it's just haterade …

"If this happened, how old was he? You say he was a little boy, but then you say the timeline is different. Was he 19? Was he 20? Until Richard Pryor Jr. comes out with it, we don't—I don't know. 'Cause people can say any damn thing, especially you're hating on somebody."
Daryl went on to compare the attack on his father to the allegations against Bill Cosby and Michael Jackson.
"Look what they do to these black men after they've created a legacy," he said. "Then all of a sudden, they get older, somebody wanna crack and destroy their legacy.
Paul Mooney has not made any public statements regarding Kahn's claims and Pryor Jr.'s TMZ interview. Though he canceled a comedy gig after the scandal broke, his sons say the decision was made because of his health issues.
In fact, the twins say Mooney doesn't even know about the current sexual abuse allegations.
"Paul Mooney ain't hiding. Paul Mooney is not well," Dwayne said. "He doesn't even know what's going on right now, with all this Richard Pryor stuff. He don't need to speak on it. We're speaking on it. We're his oldest sons."
You can watch Daryl and Dwayne Mooney's full Comedy Hype interview below:
Be the first to receive breaking news alerts and more stories like this by subscribing to our mailing list.