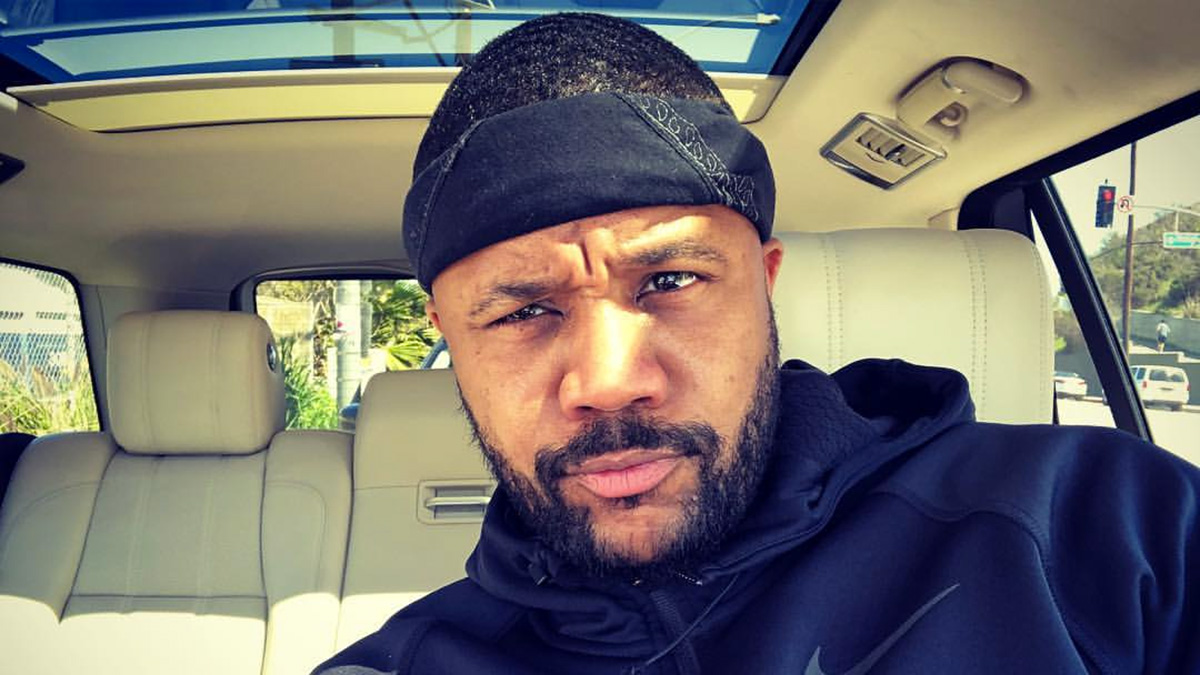 Actor Hosea Chanchez recently took to social media to open up about being molested at a young age.
In a brave post on Instagram, the actor, best known for his role as Malik Wright from the hit scripted series The Game, revealed to his followers that he was molested by his friend's father when he was just 14 years old.
"I'd gotten a ride home from my friend's father, who this day seemed insistent upon dropping me off himself," Chanchez wrote in his note. "It seemed odd until later I realized he had been preparing me for this long ride home for a while."
Chanchez, who is now 37, said his childhood friend's dad preyed on the fact he came from a single mother home and would often refer to him as "his other son."
"He knew my father wasn't in my life and my mother was a single mom, so he would always tell me I was like his other son, so I can trust he's always looking out for me. Further building my trust and commitment to his predatory agenda," Hosea shared.
Chanchez also mentioned how the predator—who he named as Isaac Sanders from Montgomery, Alabama—would always ask him questions about his sexuality to determine his level of comfort prior to the assault.
"He kept saying, 'I bet you have the girls screaming with that big d**k, I bet you can c*m a lot,'" Chanchez recalled. "I didn't know it at the time but he was trying to see where my boundaries were. He was using a false hyper-masculinity as a way to sniff out my comfort level with sex and privacy."
Chanchez added that the man would never ask him anything like that around his son (who was Chanchez's best friend at the time). "It was only with me and always when no one else was around us," he said.
The actor went on to detail the very moment he was sexually assaulted by Sanders.
"On this one day in particular, he insisted on taking me home, I knew something wasn't right, my intuition was telling me it's not right but I got in the car anyways.

"Shortly after the drive began he detoured and pulled down a dirt road, pulled over and said he wanted to talk to me about school and what my plans for my future are. He worked at a university so he said he's only looking out for me and my future.

"Then out of nowhere he said he wanted to see what the girls are going crazy over, then he reached over unzipped my pants and told me to trust him… I remember he kept saying trust me you will like it, he pulled out my penis put in his mouth and molested me in his car."
After the sexual assault, Chanchez said the predator threatened to ruin his life if he told anyone about what happened. Besides, no one would believe him anyway, Chanchez said the man told him.
"When he finished he said, it don't mean nothing if a guy gives you a blow job, it's not intercourse, so it's not sex," Chanchez shared. "Then he told me he's a very powerful man if I'd ever told anyone he would ruin my life and no one would believe me anyways. I was 14, a young boy, a child."
Hosea admitted this has always been a hard topic for him to talk about. He said he intentionally kept it a secret all of these years because he was afraid of being judged about being sexually abused by a man.
"I remembered the conversation I had with myself when I was around 14," he said. "I convinced myself that no one needed to hear about this, people will judge me, people don't care either way and the truth could only hurt me, my family and everyone else's families. So I locked it away, until now."
Chanchez said he chose to come forward with this information now "in hopes that my TRUTH helps to free someone else from guilt and shame at the hands of a predator, rapist, pedophile" and he also hopes that he's able to "stop someone else from being molested, raped, assaulted and taken advantage of as a kid."
Chanchez added:
"I often wonder if he's done/doing this to other kids, I'm sure I'm not the only one. I wouldn't be able to live with myself if he left the earth and I didn't hold him accountable for what he did to me, or any other kid.

"So in an effort to heal the damage that's been done I'm choosing to expose him now, to finally hold this man accountable for his actions.

"ISAAC SANDERS (from Montgomery Alabama) is a disgusting pervert, a punk, a coward, a sexual predator, a rapist and worst of all he's a pedophile!"
The actor concluded: "This man molested me when I was 14 years old and for years I was afraid to face this truth. As a man, a black man, I always thought acknowledging this would make me less of a man. I was afraid to be judged, talked about, laughed at or even worse…not believed at all.
"I asked GOD to help me because the best me I can be and in the process allow my life to inspire, uplift and heal someone else's pain and trauma. I pray to GOD this TRUTH helps someone, I pray to GOD it helps me."
Chanchez added in his post's caption: "I hope this truth helps to stop child molesting predators from sexually assaulting more children.
"Pedophiles have no place in our society … they hide in the open and rape children who are afraid to speak up because of shame, guilt, fear, denial and the thought that no one will believe them.
"I'm doing this to help parents and young children become aware of some of the signs and better protect themselves from sexual predators."
Be the first to receive breaking news alerts and more stories like this by subscribing to our mailing list.