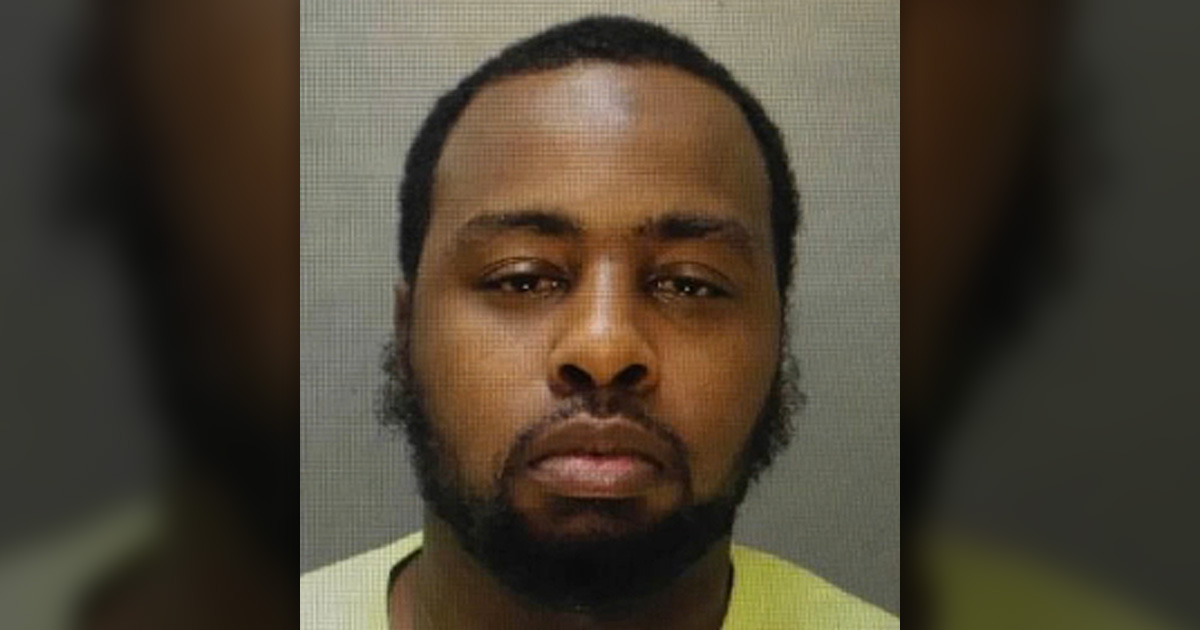 The suspected gunman who was taken into police custody after shooting six officers in an "active firefight" in Philadelphia Wednesday evening (Aug. 14) has been identified as a 36-year-old convicted felon named Maurice Hill.
While police haven't released the alleged gunman's name, the Philadelphia Inquirer named Hill as the suspect, citing police sources.
CBS Philadelphia also reported that the suspect in the more than 7-hour long standoff is Maurice Hill, who was identified by his lawyer.
Hill's attorney, Shaka Johnson, told CBS 3 Hill called him while he was barricaded inside his house around 8:30 p.m., four hours after Maurice shot six police officers who were there to serve a warrant for drugs.
"Maurice called me in a panic, obviously. He did not want this to end violently and he really was sort of taking an opportunity to speak his peace. I told him 'You gotta surrender, man,'" Johnson said.
Hill wasn't injured in the shooting, Johnson added.
Sources told CBS 3 Hill live-streamed some of the shootout while he barricaded himself inside the home.
Attorney for suspect Maurice Hill speaks about #Phillyshooting https://t.co/05AKmsfebR

— Greg Argos (@GregArgosCBS3) August 15, 2019
The shooting, which unfolded around 4:30 p.m., prompted a massive police response to the North Philadelphia neighborhood where Hill lives, which is roughly two miles north of Temple University.
As cops rushed upstairs, a gunman waiting downstairs with an AK-47 assault rifle fired several rounds through the ceiling. Police returned fire while several officers escaped through windows and doors.
Around 9:45 p.m., two Philadelphia police officers and several hostages trapped inside the home with the suspected gunman were "safely evacuated" by a SWAT team. Hill, who remained downstairs the whole time, surrendered about two hours later.
The six officers who were shot were taken to area hospitals and have since been released. A seventh police officer responding to the scene was injured in a car accident, and a pedestrian was also injured, police said.
Police Commissioner Richard Ross said in a news conference it was a miracle no officers were killed during the incident.
"Let's be clear, the police did an awesome job today. They were very patient, this had been going on for hours," Hill's attorney said.
"Commissioner Ross could have pushed a button long before he did, quite frankly. So I want to give credit to the police for having some sort of patience with all of this … This could have gone very badly earlier in the day."
According to CBS 3, two women and two children were escorted from the scene by SWAT and Philly police. They said they were inside the home on the second floor during the shootout and that police saved them.
Because he is a convicted felon, Maurice Hill cannot legally possess a firearm. As a matter of fact, he was previously convicted in federal court of being a felon in possession of a firearm, so he is no stranger to breaking the law.
According to the Philadelphia Inquirer, Hill's lengthy criminal background includes multiple gun convictions and "resisting attempts to bring him to justice."
The newspaper reports that Hill's history in the adult criminal justice system began back in 2001 when he was 18 and was arrested with a gun that had an altered serial number.
Since then, Hill has been arrested around a dozen times with six convictions for things like "illegal possession of guns, drug dealing and aggravated assault," the Inquirer reported, adding that he's "been in and out of prison," with the longest sentence being 55 months.
In 2008, Hill was convicted of escaping, fleeing from police and resisting arrest. He's also "beat criminal charges on everything from kidnapping to attempted murder," the Inquirer reported.
Hill also spent time in federal prison.

In 2008, he pleaded guilty to federal firearms violations after he was caught with a Smith & Wesson .357 and later a Taurus PT .45 semiautomatic.

His prior felony convictions should have barred him from owning those weapons. U.S. District Judge Paul S. Diamond sentenced him to four years and seven months in prison.

More recently, Hill was convicted of perjury in 2013 and sentenced to seven years of probation.

He appeared before Common Pleas Court Judge Rayford Means for three different alleged violations of probation — at least two of them related to new cases, which he later beat.

In one of those cases, Philadelphia police arrested Hill in May 2014, after spotting him driving an unregistered scooter.

But when officers tried to stop him, he raced down an alleyway against traffic on a one way street and then onto a sidewalk, sending pedestrians scattering, court records say.

Hill crashed the scooter and then fled on foot but was apprehended. He was charged with driving without a license, recklessly endangering another person, and fleeing police, but later was acquitted on all counts.

Philadelphia police arrested Hill again in October 2014 on charges of drug possession and false imprisonment.

According to court filings, his accuser told police she had agreed to sell marijuana for Hill but then later changed her mind.

When he summoned her to his house on the 6900 block of Greenway Street in Southwest Philadelphia days later, she says, she overheard Hill and an associate discussing killing her.

Fearful for her life, the woman said, she called 911. When officers arrived, she fled as Hill and his associate hid the crack cocaine and marijuana in a tire out back. Investigators discovered 83 grams of marijuana.
In a news conference, Philadelphia Mayor Jim Kenney didn't mention Hill by name, but argued for gun control, saying that police knew the gunman and he shouldn't have been able to get any weapons.
"This guy is clearly a criminal … he had apparently a long record. Has been involved in criminal justice before and he was able to get these weapons," the mayor said, calling the situation "disgusting."
The mayor also criticized the government for refusing to "stand up to the NRA."
"It's aggravating. It's saddening," he said. "It's just something we need to do something about. And if the state and federal government don't want to stand up to the NRA and some other folks, then let us police ourselves."
He added: "Our officers deserve to be protected. They don't deserve to be shot at by a guy for four hours with an unlimited supply of weapons and an unlimited supply of bullets.
"It's disgusting and we've got to do something about it. And we need to do something about it quickly."
Be the first to receive breaking news alerts and more stories like this by subscribing to our mailing list.