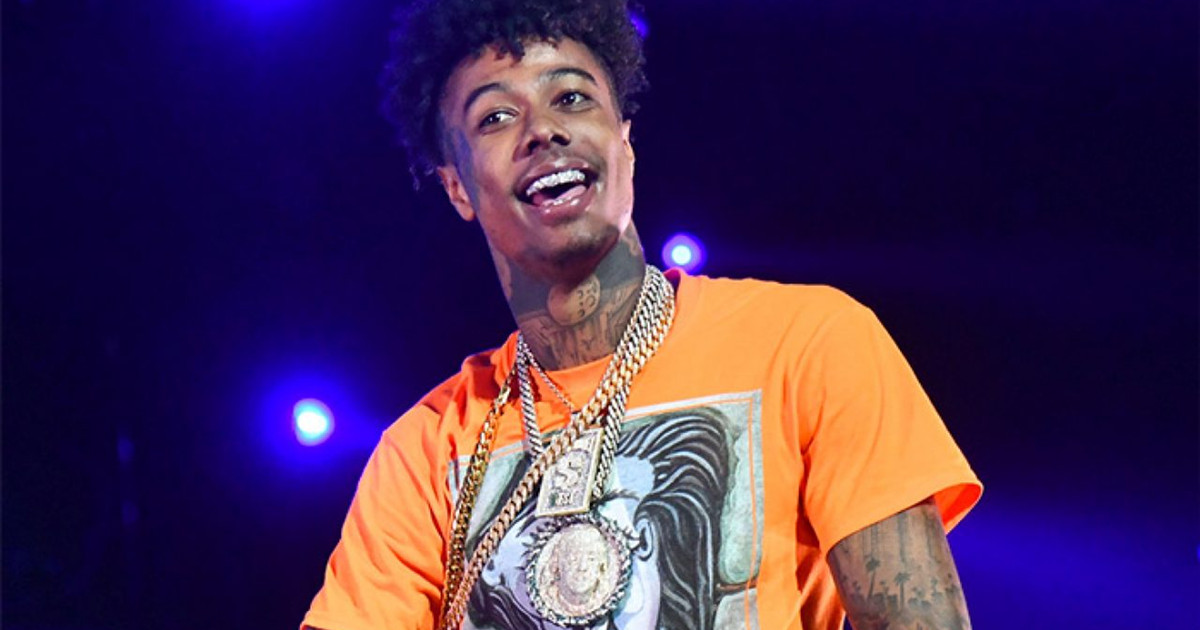 Blueface is still lying on his d**k.
The LA-based rapper shocked the internet last week when he claimed that he's had sex with 1,000 women in the last six months.
Though the number already seemed astronomical, Blueface is trying to ride that shock and awe wave by adjusting his body count upwards … by a lot.
During an interview at Real Street Fest last weekend, Blueface said he was being humble when initially talking about his sexual trysts.
When the interviewer asked for the real number, the 22-year-old responded: "10,000, f**k it. 10,000!"
It seems pretty clear that Blueface is just toying with us at this point. But just for fun, the rapper would have smash at least 50 women a day just to make the math work.
Going with the 1,000 body count, he would've had to have been with five women per day, which he did admit that he often enjoyed group sex.
"It's like sometimes it might be a threesome, it might be a foursome," he revealed last week. "I done had a fivesome. Me and four girls…it was pretty hard."
Blueface earned a viral hit earlier this year with the aptly named, "Thotiana." He released his third ep, Dirt Bag, last week.
But it's kind of hard (no pun intended) to imagine how he has the time to work on and promote his music if he's so busy slanging d**k.
Be the first to receive breaking news alerts and more stories like this by subscribing to our mailing list.