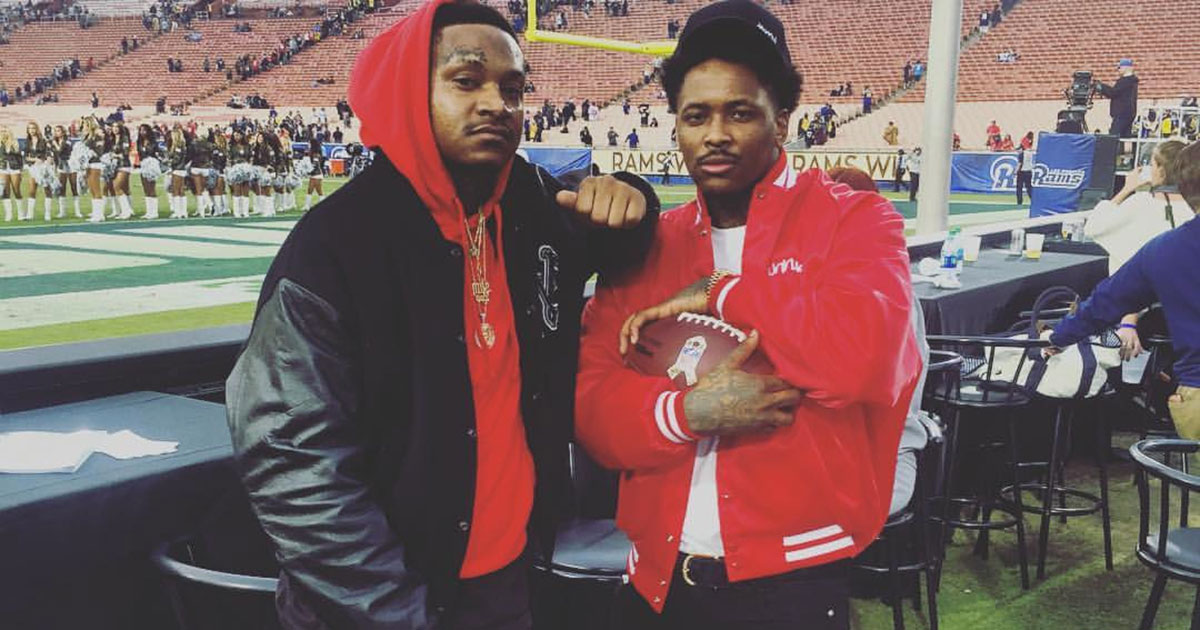 Rapper Slim 400 was involved in a shooting in Compton Friday night (Jun. 28) and was rushed to the hospital multiple gunshot wounds.
Sources with the Los Angeles County Sheriff's Department said they received a call around 8:30 p.m. for a male who'd been shot multiple times.
It isn't clear what led up to the shooting, though a black vehicle suspected to be involved in the incident was seen leaving the scene.
Adam22 of No Jumper first tweeted the news asking for prayers.
Slim 400 got shot 10 times and is currently in the hospital. Pray for him

— adam22 (@adam22) June 29, 2019
He later shared an update with fans by posting a text message exchange with an unknown person on Twitter.
He's since deleted the screenshot of the text thread, but the messages stated that the 31-year-old rapper was shot several times on Spruce St. in Compton.
According to the messages, Slim was shot in the face and back, however, the bullets "went in and out." He was rushed into surgery at St. Francis Medical Center.
Slim 400's publicist later released an official update, saying that the rapper had undergone surgery and was in stable condition.
Update on Slim 400: Slim has pulled out of surgery and is in stable condition per the rapper/entrepreneur's publicist. The Compton native was shot 10 times nearly 5 hours ago in his hometown of Compton, CA. ????

— Jay-Ticker (@thetickerreport) June 29, 2019
Online reports suggested Slim 400 had been shot 10 times, however, TMZ is reporting that the rapper was shot 8 times.
TMZ added that the Slim 400 was conscious after the surgery, and his close friend and fellow rapper YG was at his bedside for most of the night. His condition was described as "critical but stable."
Saturday afternoon, Adam22 provided yet another update, saying that Slim 400 was "stable and trying to talk."
update: he's stable and trying to talk.

— adam22 (@adam22) June 29, 2019
Slim 400 is a Compton native and is best known for the song "Bruisin" featuring YG and Sad Boy Loko.
Slim 400's shooting comes almost three months to the day Nipsey Hussle was shot and killed outside his The Marathon clothing store in Crenshaw.
Be the first to receive breaking news alerts and more stories like this by subscribing to our mailing list.