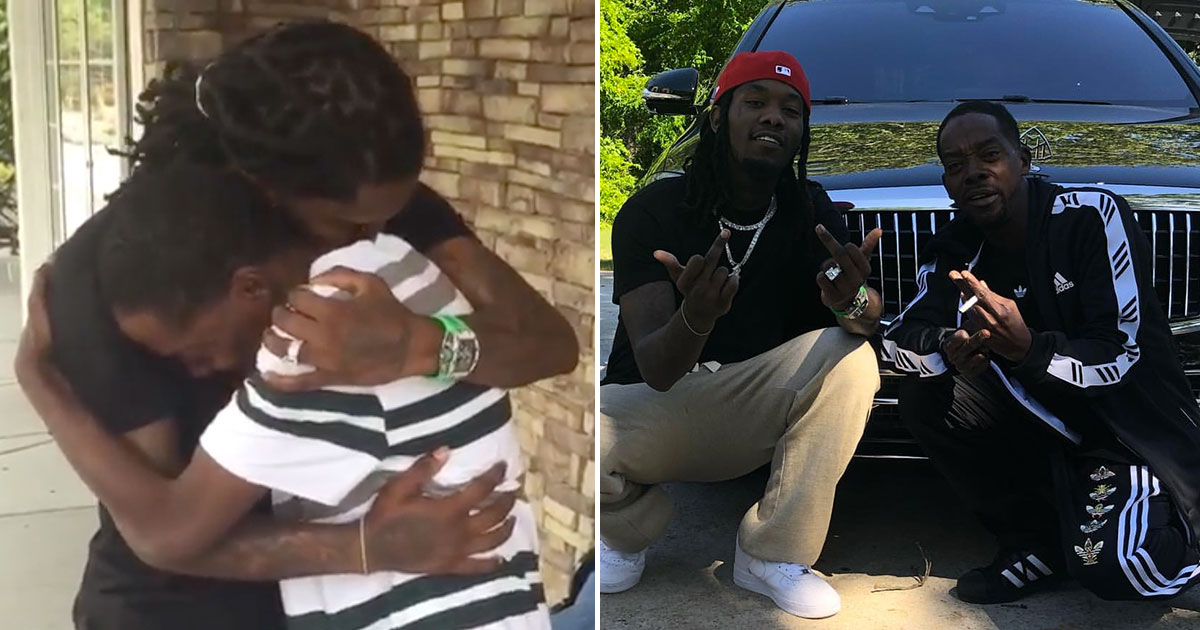 Offset is a father of four, however, his relationship with his own father hasn't always been the best.
That changed recently when he reunited with his father after 23 years.
The Migos rapper shared a video of the emotional father-son reunion on his Instagram, as well as a photo.
He captioned the video: "DREAMS DO COME TRUE HAVENT SEEN MY FATHER IN 23 YEARS !!!!!! AND I STILL LOVE HIM THE PAST IS THE PAST AND THE PRESENT IS ALL WE HAVE TO RELY ON WE NOT PERFECT IN ANY SHAPE OR FORM I LOVE YOU POPS !!! NO MATTER WHAT!!!!"
https://www.instagram.com/p/BwvSFGzF7qk/
He added in the caption for the photo: "WE SOO MUCH ALIKE IT SCARY … UNITED AS ONE."
https://www.instagram.com/p/BwviLTBFhmW/
The 27-year-old previously spoke about his father during an interview, saying that he hadn't seen his dad in person since he was 4 years old and hadn't spoken to him since 2016.
It's good to see that Offset and his father are able to put the past behind them and can move forward and build their relationship from here.
Be the first to receive breaking news alerts and more stories like this by subscribing to our mailing list.