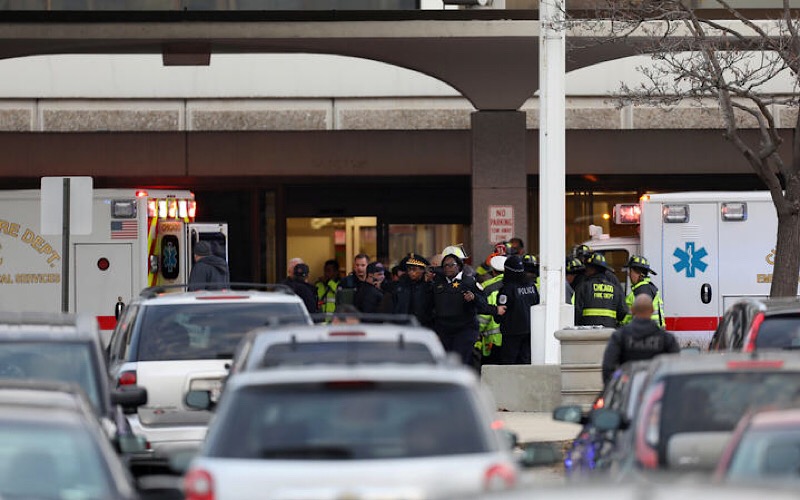 Multiple people were wounded, including a police officer, after a gunman opened fire at a Chicago hospital Monday afternoon (Nov. 19). The suspected gunman was also reportedly injured in the shooting.
According to news reports, gunfire broke out at Mercy Hospital, located in the South Side of the city, around 3:20 p.m. Monday.
The Chicago police officer who was shot is in critical condition. The police department released a statement via Twitter saying there were "reports of multiple victims" following the shooting.
Fewer than six people were believed to have been shot and at least "one possible offender" was also shot, an official said.
Police spokesman Anthony Guglielmi said the wounded officer in critical condition was receiving "excellent care" at University of Chicago Hospital.
Officials believe there was only one shooter, however, officers are doing a "methodical search" of the hospital, Guglielmi said, just in case.
At least 15 ambulances were dispatched to the hospital, according to Guglielmi.
A hospital employee said an announcement came over Mercy's public address system telling everyone in the hospital to lock their doors, according to the Chicago Tribune.
The hospital was later "partially evacuated" and people were put on Chicago Transit Authority buses while officers searched Mercy.
"They told us to run, so we did," one hospital employee told reporters.
Be the first to receive breaking news alerts and more stories like this by subscribing to our mailing list.