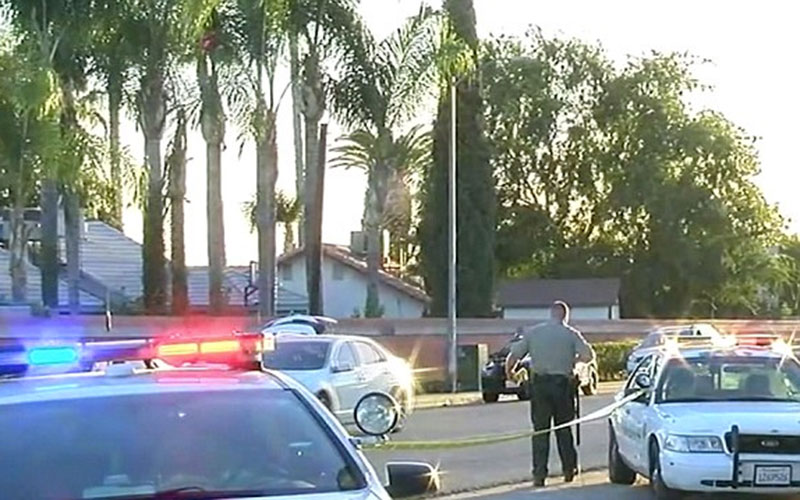 Police say six people are dead after a shooting spree in Bakersfield, California Wednesday night (Sep. 12).
According to reports, the gunman killed five people, including his wife, before turning the gun on himself.
A motive for the killing spree has not been disclosed, however, Lt. Mark King of the Kern County Sheriff's Office said "there's a strong indication" that it was a case of domestic violence.
The names of the victims and the deceased gunman have not been released.
Hall ambulance leaving the scene of a deadly shooting on Weedpatch Hwy. with multiple victims. KCSO says there is no outstanding suspect. We are waiting for a breakdown of all the details in a press conference. Stay with @23ABCNews pic.twitter.com/eTwIhjs5As

— Alyssa Flores (@alyssa_flores) September 13, 2018
Just before 5:30 p.m. PT, the unidentified gunman showed up at a trucking business with his wife and confronted another man.
"The suspect, the husband, shot the person at the trucking company and then turned and shot his wife" before chasing and shooting another man who showed up, Kern County Sheriff Donny Youngblood told KERO-TV.
Dispatchers received multiple calls about the shooting, which occurred in the 600 block of Manwell Boulevard in Bakersfield, California—an agricultural town about 90 miles north of Los Angeles.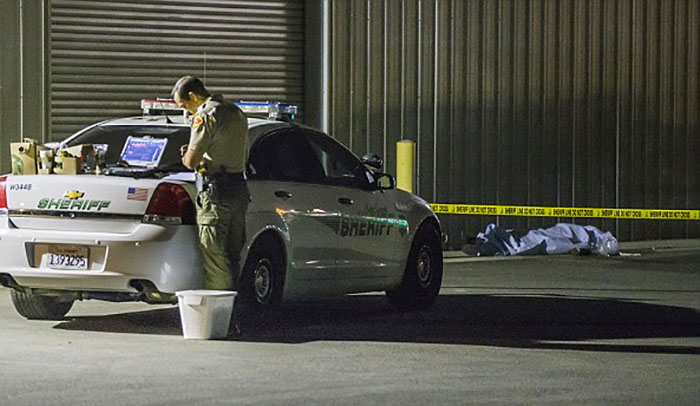 The gunman then went to a home where he shot and killed a man and a woman, Sheriff Youngblood said. 911 Dispatchers received calls about that shooting, and when police arrived at the home, in the 9400 block of Breckenridge Road, they found the man and woman dead. The suspect had fled the scene by the time police arrived.
The gunman then carjacked a woman who was driving her child. The woman and child escaped, Youngblood said, and the woman called the police to give them a description of her vehicle. The suspect was later spotted on the highway by a sheriff's deputy.
When the gunman saw the deputy, he pulled into a parking lot, and after the deputy confronted him at gunpoint, the man fatally shot himself in the chest, Sheriff Youngblood said.
About 30 people witnessed the shootings and were interviewed by deputies.
Lt. King said other than the wife, he was unaware of the relationship between the suspect and the victims.
Be the first to receive breaking news alerts and more stories like this by subscribing to our mailing list.