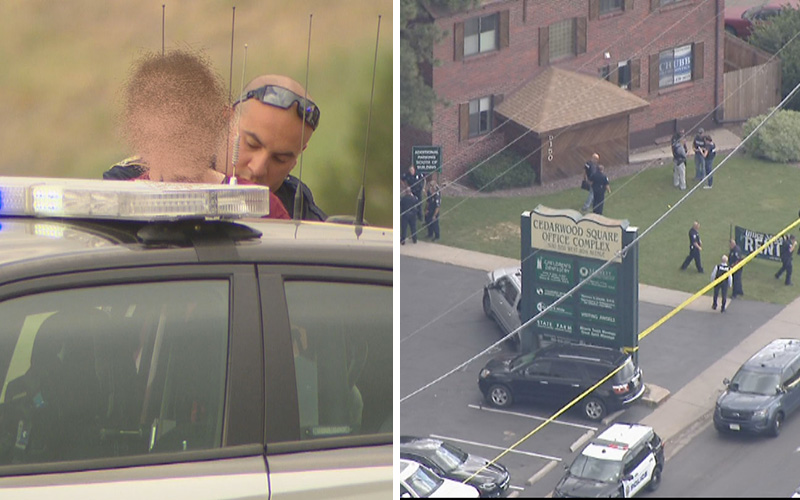 A 23-year-old man was arrested on murder charges in connection with a deadly shooting Thursday (Jun. 14) in Westminster, Colorado.
Police have identified the accused shooter as Jeremy John Webster—who reportedly shot four people, including two children (one died), in the parking lot outside of a Westminster, Colorado dentist's office. According to police, road rage is believed to have been the motive for the shooting, which left a child dead.
Police said that the suspect didn't know any of the victims, whose names have not yet been released.
"Through our investigation we have been able to determine the suspect did not know any of the victims and did not have a relationship with any of them. It appears as if this incident stemmed from a road rage," wrote police.
Of the four victims, three were a mother and her two juvenile sons, one of which was killed.
Jail records show that Jeremy Webster was booked into the Adams County jail just after 1:30 a.m. early Friday morning (Jun. 15).
Webster is being charged with murder in the first degree after deliberation with intent, murder in the first-degree with extreme indifference, assault in the first degree, and criminal attempt to commit a class one felony. He is being held without bond and is due in court on Monday (Jun. 18).
Here's what you need to know about Jeremy John Webster and the deadly shooting:
Be the first to receive breaking news alerts and more stories like this by subscribing to our mailing list.