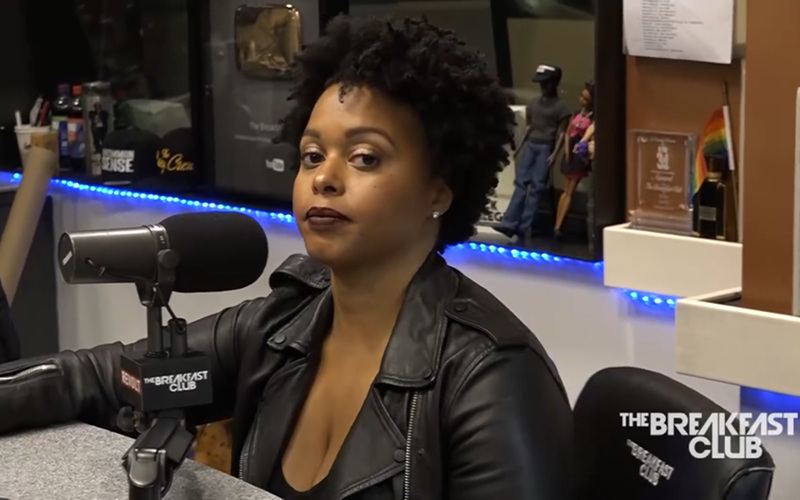 Chrisette Michele is finally realizing that her Basquiat skirt was not enough to bridge together a divided nation as she had hoped. After months of professional setbacks and personal hardships, the singer says she regrets performing at Donald Trump's Inaugural Ball.
Michele appeared on The Breakfast Club on Thursday (Nov. 2) for a 30-minute interview and admitted that ignoring everybody's advice and agreeing to perform at 45's inauguration was a "bad choice."
"I regret everything that happened. I think that was a bad choice," she told the hosts.
"A lot of times when you have a message of hope, a lot of times when you have a message of healing you think – maybe it's a self-righteous thing or maybe it's a mistake to feel that way – but you think 'Man, if I just tell people everything will be okay, they'll hear me,'… [But] I was wrong and I offended a lot of people."
Michele says she faced so much backlash from the black community and negativity on social media that it led to depression, anxiety, and even suicidal thoughts. She also suffered a miscarriage, which she believes was caused by the stress she's endured since the inaugural ball.
The singer was also dropped from her label, Capitol Records, just last week. She gave the hosts a little insight into the music industry and suggested that this professional setback is another consequence for performing for 45.
"When you get dropped from a label they don't say 'You weigh 222 pounds and your mother wears Army boots and we don't want to work with you anymore.' They're not going to say because of your participation in the inauguration, but I mean, some things are kind of obvious."
Citing people like Steve Harvey and Tina Campbell, Charlamagne Tha God pointed out that black people who have associated with Trump have experienced some sort of downfall, especially since he's gotten "progressively worse" while in office. Michele conceded that she already knew Trump would be horrible.
"Oh, I knew that he wasn't a good choice for the presidency. That was something we all knew together. But there's always gotta be some sense of hope. Again, that stage, that message on that stage was the wrong time and the wrong place. And I apologize deeply for the people that I hurt."
Before closing out the interview, Charlamagne gave Michele one final opportunity to sincerely tell the listening and viewing audience that she was wrong for participating in Trump's inauguration.
"I made a bad decision, I did something that hurt a lot of people, it was offensive. Although that wasn't my intention it happened and for that I'm deeply sorry."
You can watch Chrisette Michele's full Breakfast Club interview below:
Be the first to receive breaking news alerts and more stories like this by subscribing to our mailing list.