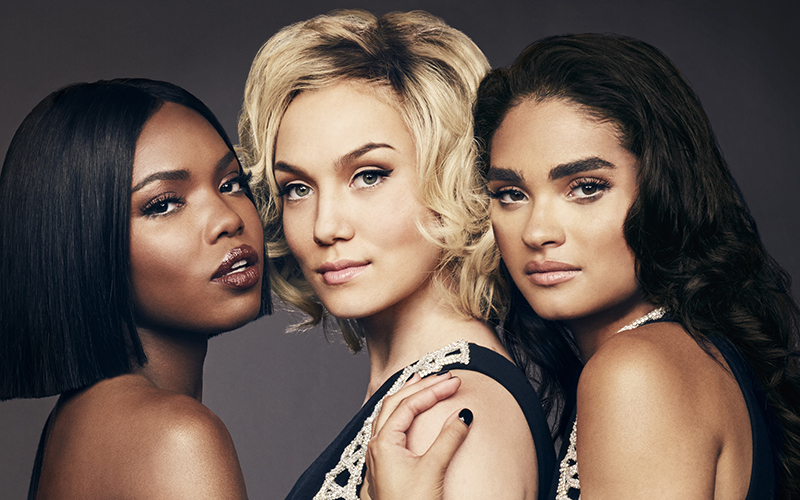 Star has not aired a new episode in a couple of weeks (since October 18th 2017 to be exact), and fans of the hit Fox series have serious questions: When does Star come back on? Why is the MLB World Series so important, and when will it be over with?
The last time Star aired, Fox announced that the show would be returning after the World Series, which has been going on since Tuesday, October 24th between the Los Angeles Dodgers and the Houston Astros. As of tonight, the 7-Game series is tied 3-3 after the Dodgers beat the Astros Tuesday night (Oct. 31) 3-1 in Game 6.
Had the Astros won, Star would have returned to TV tonight (Wed, Nov. 1), but Game 7 is tonight, meaning that Star will officially return to television NEXT Wednesday, November 8th. So if you want to blame someone for not being able to see Star tonight, feel free to blame the Astros.
We're not on tonight, boo! ? We'll be back and hotter than ever next Wednesday at 9/8c! #STAR

— STAR (@STAR) November 2, 2017
Fans of Star have exactly one week left until their show comes back to TV, and they're not too happy about it over on Twitter:
I keep forgetting that empire and star don't come on because of that damn world series. I want my shows on ? pic.twitter.com/ED2d7Ng7X7

— Hey Auntie (@Reckless_Kay) November 2, 2017
FUCK THE DODGERS, FUCK THE ATROS, FUCK THE WORLD SERIES PERIOD. HOW Y'ALL GONE POSTPONE STAR TWO WEEKS STRAIGHT FOR THIS BULLSHIT???

— Blick (@Legend_InMaking) November 1, 2017
I'm fucking pissed this stupid ass World Series is preventing me from watching #STAR ?

— Momo?? (@momogotfans) November 2, 2017
You know this some bs….??? not everybody care about the World Series #STAR ???

— IM STANDING RIGHT HERE? (@Nesbitt__) November 2, 2017
missing new "star" tonight for stupid "world series"??????

— abigail lynn (@abbylynn200) November 2, 2017
Can't believe world series takin over @STAR again this week! ?

— Jude (@jacobnewland611) November 2, 2017
Damn no Star again cause of the World Series ?

— Ashley (@ashsoboujee) November 2, 2017
I been talking about #STAR all damn day for nothing…. stupid damn world series pissing me off!! #GoAstros

— Strong_Minded (@Strong_Minded15) November 2, 2017
Fuck the world series. THIS IS THE SECOND WEEK IN A ROW THAT I'M MISSING STAR AND EMPIRE!!! pic.twitter.com/zkQEvcE9v7

— The Kid is Alright ??? (@glamhergirl) November 2, 2017
Me knowing that I can't watch #Empire and #STAR bc the WORLD SERIES IS ON ??? pic.twitter.com/WrNyHKTFAy

— ?Quan The Gemini ? (@Fiercegemini) November 2, 2017