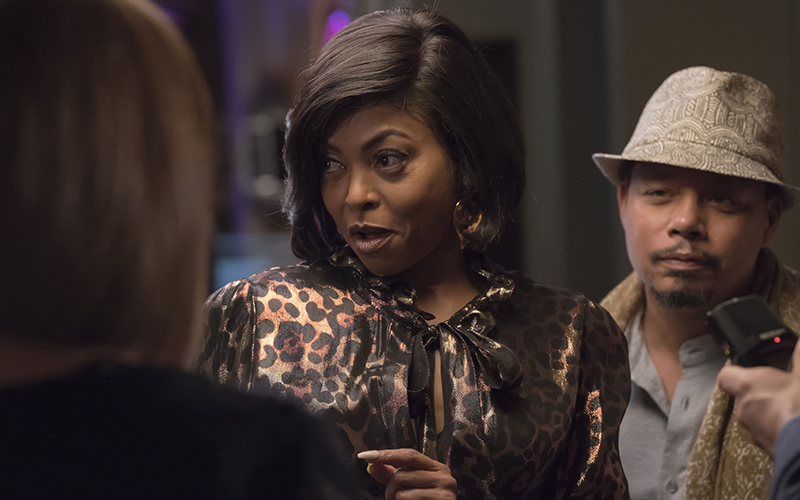 ---
Previously (Oct. 25): Is a new episode of Empire airing on TV tonight, October 25th?
Many fans of the hit Fox series are wondering if they'll be able to watch a new Empire episode tonight, specifically Season 4 Episode 5. Normally, Empire airs on Wednesday nights at 8 p.m., however, due to the World Series also airing on Fox, Empire is currently on hiatus until the World Series is over.
So, to answer your question, NO, Empire will NOT be airing on TV tonight (Wed, Oct. 25).
Fox is airing Game 2 of the World Series between the Los Angeles Dodgers and Houston Astros tonight, so NONE of their regularly scheduled programming, including Empire and Star, will be airing tonight
So, now your next question is probably, "When is Empire coming back to TV?"
Hakeem Lyon never goes down without a fight. ?? #Empire returns after the World Series. pic.twitter.com/s9rM5ZeCws

— Empire (@EmpireFOX) October 25, 2017
Unfortunately, that's not an easy question to answer, because it all depends on how long the Dodgers and Astros drag this World Series out. According to Empire's official Twitter, the show will return "after the World Series."
Tonight is Game 2, and the Dodgers are currently leading the series 1-0. Similar to the NBA Finals, the World Series is a 'best out of seven game.' So if the Dodgers win tonight's Game 2, Friday's Game 3 (Oct. 27) and Saturday's Game 4 (Oct. 28), then they'll win the series and Empire will return to Fox next Wednesday (Nov. 1).
However, if, by some chance, the World Series gets extended to a Game 7, which, if needed, would be Wednesday, November 1st, then that means Empire won't be back on TV until the following Wednesday (Nov. 8).
Fans of the show are not happy about this either. Check out some of their tweets below:
No #empire on tonight because of the World Series??? ??? #WorldSeries #WorldSeries2017 #EmpireFox pic.twitter.com/haM8NjIJl5

— VocalTurf ? (@VocalTurf) October 25, 2017
i spent all day thinking #empire and #star were coming on tonight but the world series is on…. pic.twitter.com/wxEiK4GgJS

— ?chiyani? (@CHlYANl) October 25, 2017
Damn you #WorldSeries I wanna watch #Empire!!!!! pic.twitter.com/nEY0vE5GxL

— iStay (@won_hndrd) October 25, 2017
No #Empire? ! Tf is this "#WorldSeries " you speak of??? pic.twitter.com/ifX8kpnT5m

— E (@YO_EON) October 26, 2017
https://twitter.com/a3zur3/status/923340500748337152
?? #Empire not coming on tonight cause The World Series is Coming on instead ain't nobody got time for that ????? pic.twitter.com/BRRlp5oMYV

— phalon (@_________Phalon) October 25, 2017
Dang the freakin world series game is ON!!!#EMPIRE pic.twitter.com/ijKlr3mdM6

— Sexy_Aries21 (@made_u_look10) October 26, 2017
I got all cozy on my couch ready to watch #Empire & #Star but I completely forgot about the World Series!! wth ?? I waited a whole week!! ?

— Lilo. ?? (@liloiswitit) October 26, 2017
Here is the synopsis for Empire Season 4 Episode 5, which will air either next Wednesday (Nov. 1) or the Wednesday after that (Nov. 8) at the latest:
When the secret about Lucious' memory is exposed, Cookie attempts to convince the board that he is fine by inviting the press to watch him produce the first 20 for 20 album.

Eddie Barker jumps in to help Lucious get back in his groove and make music. Just as Andre's feelings for Detective Pamela Rose intensify, she reveals information that's been uncovered regarding the explosion.

Meanwhile, Hakeem worries about his involvement with the DuBois clan and Claudia helps Lucious with a breakthrough.
Be the first to receive breaking news alerts and more stories like this by subscribing to our mailing list.