Four "adult entertainers" have been charged with murder in the death of a Missouri man who helped them change their flat tire. 55-year-old Ralph Cross was found dead on Aug. 1 in his own home from a gunshot to the back.
Police believe robbery may have been the motive for the murder. The four Tennessee women are currently being held in a Missouri jail, but have not confessed to the murder.
Here are a few things you need to know about the four strippers suspected of killing a good Samaritan.
Four traveling strippers are suspected of killing 55-year-old Ralph Cross after he changed their flat tire.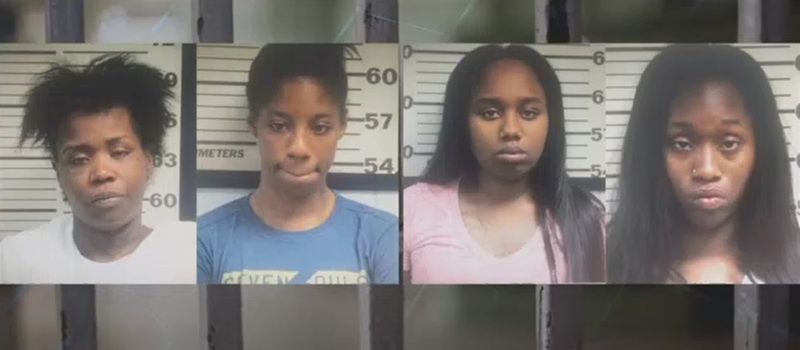 28-year-old Brittany Curry, 23-year-old Ponesha Taylor, and 19-year-old Johniesha Simmons, 19, and 23-year-old Lauteshia Dotson from Memphis and Nashville were travelling through Missouri after advertising escort services online. While in Wilson City, their vehicle got a flat tire.
Witnesses saw 55-year-old Ralph Cross with the women on July 31. Police believe Cross helped the stranded women by buying them a new tire and changing the flat one. He also welcomed the four women into his home as he worked on their car. However, the good deed would ultimately lead to his death.
Cross was last seen alive in his home between 6:30 and 6:45 a.m. on Tuesday Aug. 1, the same day he was killed. The unidentified witness told police Cross was arguing with three of the women as he left his neighbor's home; he saw the fourth woman sitting outside in a parked white car.
As the witness walked "a little ways" to his own home, he heard a noise (presumably a gunshot) and saw the three women run out of Cross' home and get into a their car. He also says the car slowed next him and one of the women told him Cross "was tripping and do not go back down there."
Cross' body was found shortly after his death with a gunshot in his back. A 9mm shell casing was found on the scene, however, police did not recover the handgun at the scene.
All four women have been charged with first-degree murder. But witnesses say Brittany Curry pulled the trigger.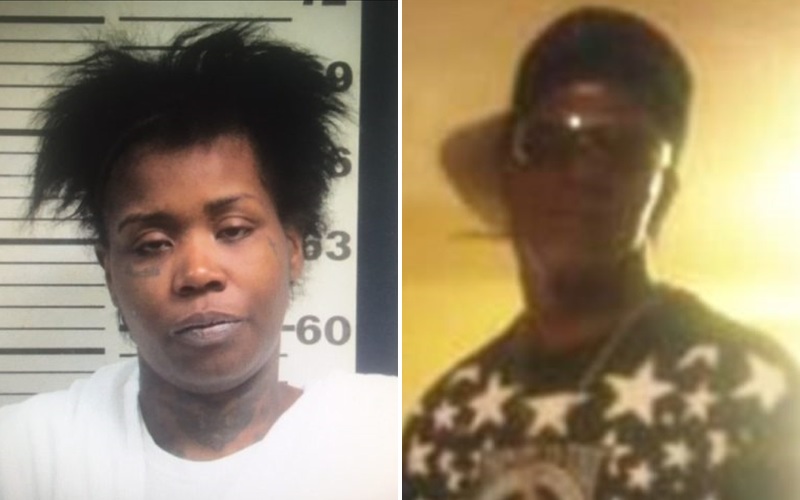 Brittany Curry, 28, Ponesha Taylor, 23, Johniesha Simmons, 19, and Lauteshia Dotson, 23, have all been charged with first-degree murder, armed criminal action, and unlawful use of a weapon. However, police believe it was Curry who pulled the trigger.
According to a police report, a captain at the Mississippi County Sheriff's Department in Missouri interviewed two witnesses from Memphis. Though interviewed separately, both witnesses said Curry shot Cross and were certain that Taylor witnessed the shooting.
The four women turned themselves into authorities on Aug. 3. Family and friends encouraged them to do so after seeing media coverage of the murder, including surveillance video and photos of the women that was released by police.
However, while the women admit to being in Ralph Cross' home, none have admitted to shooting him nor have they revealed their role in the murder.
Curry, Taylor, Simmons, and Dotson are currently being held in separate facilities without bond.
Police believe robbery may have been the motive for the murder.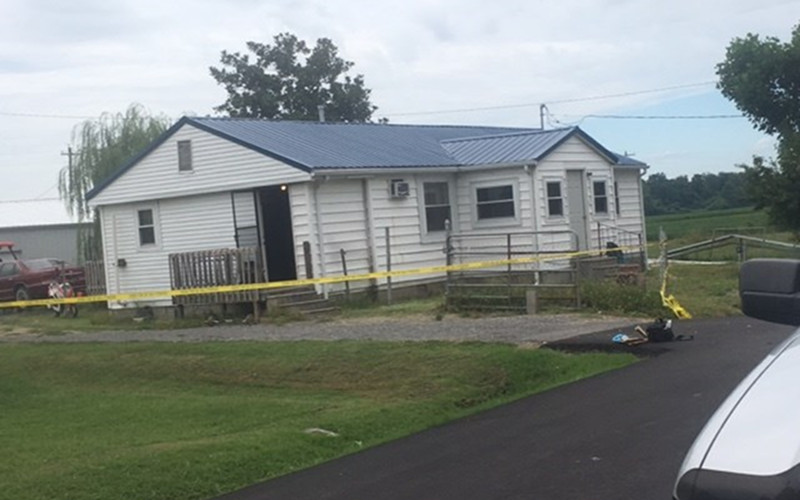 Police believe the shooting of Ralph Cross may have been a robbery gone bad. Witnesses say they saw Cross with a large sum of money, which police have not been able to recover.
In addition to the missing money, Cross' pants pockets were found inside-out. Investigators also say the victim's house was ransacked, including couch cushions being turned as well as other signs that indicate a robbery.
A fingerprint that came back to Lauteshia Dotson was found in Cross' personal car. The unidentified witness who last saw Cross alive identified Dotson as one of the women he saw arguing with Cross inside his home.
Neighbors say Ralph Cross was a kind soul in Wilson City, often looking out for the neighborhood youth.
According CBS-affiliate KFVS 12 news, Wilson City (population 115 as of 2016) is a tight knit community. Neighbors describe Ralph Cross as a nice man who would speak to everyone he encountered and would literally give the shirt of his back to those in need.
Cross' neighbor and friend Dalecia Dunnigan said:
"It's just sad man; They didn't have to do it. He would have gave them whatever it was they wanted. He helped him. It's hard, now — being a good person, you gotta be careful who you help."
Cross was well-known for his generosity in the small town, especially to the kids. He would buy the neighborhood children things like snacks and would help with back-to-school supplies every year around this time.
"Ralph was a cool person, he'd give you money if you didn't have it. It touches my heart in many ways, you know, but I gotta stay strong," a teen told the news station.
Other neighbors said violence like this isn't common there, and everyone told KFVS 12 reporters that they were hurt by Cross' death. They said they'll always remember him for all the good he did for the community, but "this place will never be the same."
55-year-old Ralph Cross will clearly be missed. Hopefully, there will soon be justice in his murder.
Be the first to receive breaking news alerts and more stories like this by subscribing to our mailing list.