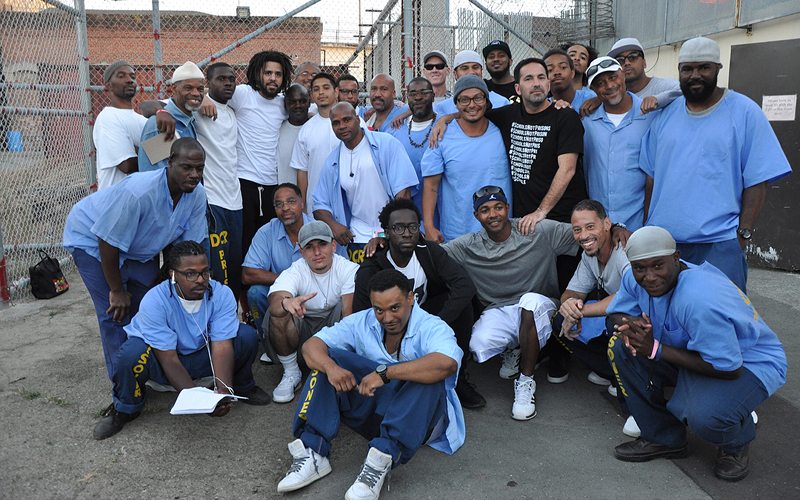 J. Cole found himself behind bars earlier this week, but it's not what you may think. The rapper visited inmates at San Quentin State Prison to listen to their stories and tour the grounds.
J. Cole, along with Dreamville Records president Ibrahim "Ib" Hamad and Head of Art Direction Felton Brown visited San Quentin on Tuesday (Aug. 2). They met with prisoners serving life sentences, listened to their experiences, and J. Cole spoke about his friends who have been incarcerated.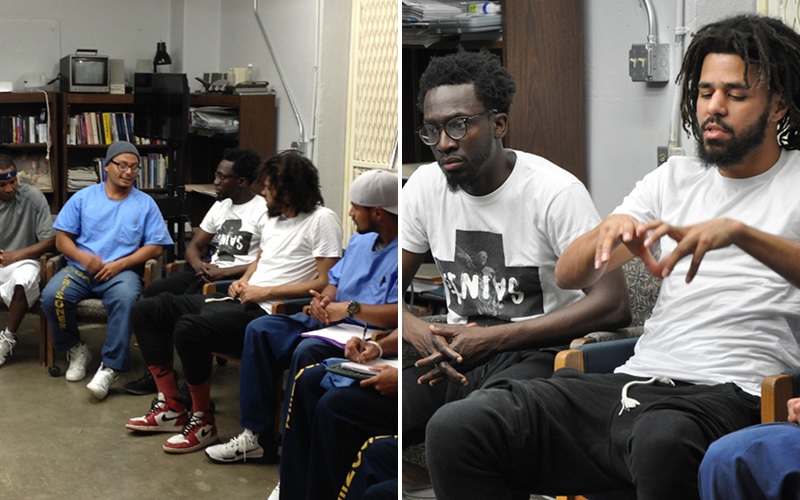 Hamad and Brown both shared images of the "life changing" and "moving" experience. Hamad wrote:
"We got the opportunity to spend the day at San Quentin State Prison talking and meeting inmates who will never see the outside again. That experience was a life changing experience and wish I had the ability to put that in a caption but that wouldn't be doing it justice."
https://www.instagram.com/p/BXQlgd-hSJO/
Brown also shared a note of his experience:
"One of the most moving moments since this new journey. Spent a day with some brothers whose stories go unheard behind the wall. Learned a lot, so much work to be done. This system will try to not give you a voice but we're listening."
https://www.instagram.com/p/BXQohwxBcCB/
Cole toured the prison's courtyard, cell blocks, and classrooms. He also checked out the media center, where inmates record a podcast called "Ear Hustle."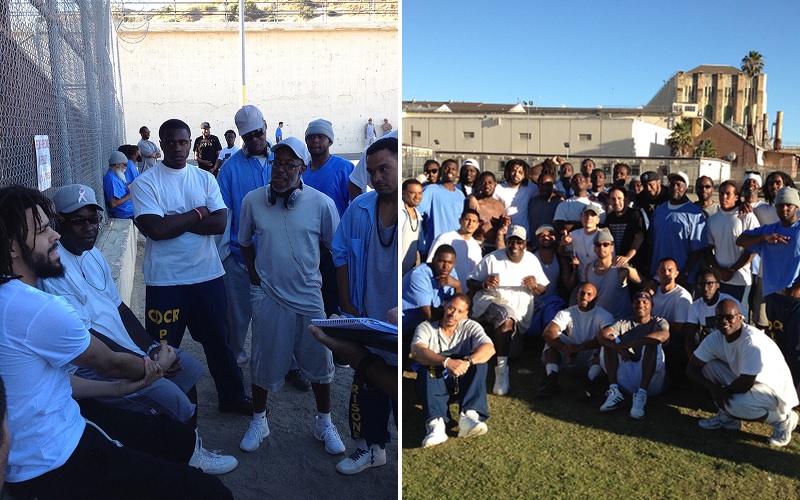 TMZ reports he only met with Level 1 and 2 inmates, meaning he did not meet anyone on death row.
J. Cole is currently on his 4 Your Eyez Only Tour and has incorporated prison visuals in the show. The stage is designed to resemble a prison yard and he opens the show wearing an orange jumpsuit while actors dressed as police officers and prison guards escort him onstage.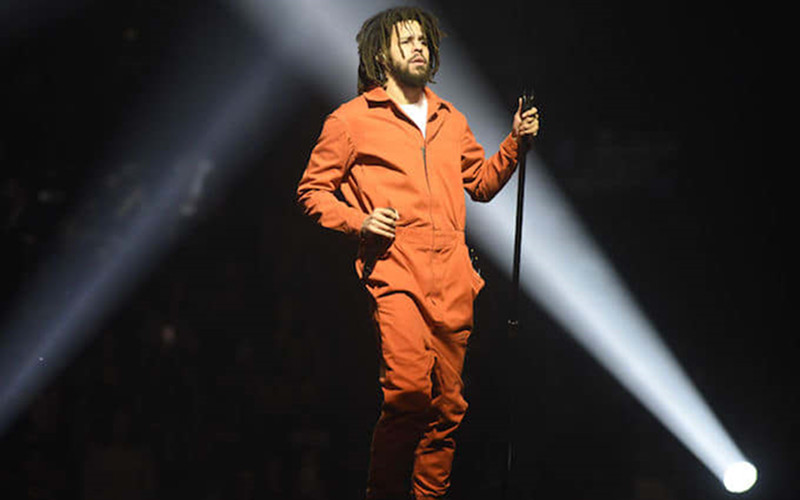 The 4 Your Eyez Only album's central themes are mass incarceration and legal system injustices, issues that Cole has expressed concerned about. The issues are addressed on tracks "Immortal" and "Neighbors."
"I dedicate these words to you and all the other children/Affected by the mass incarceration in this nation/That sent your pops to prison when he needed education," he says in the album's title track.
Be the first to receive breaking news alerts and more stories like this by subscribing to our mailing list.