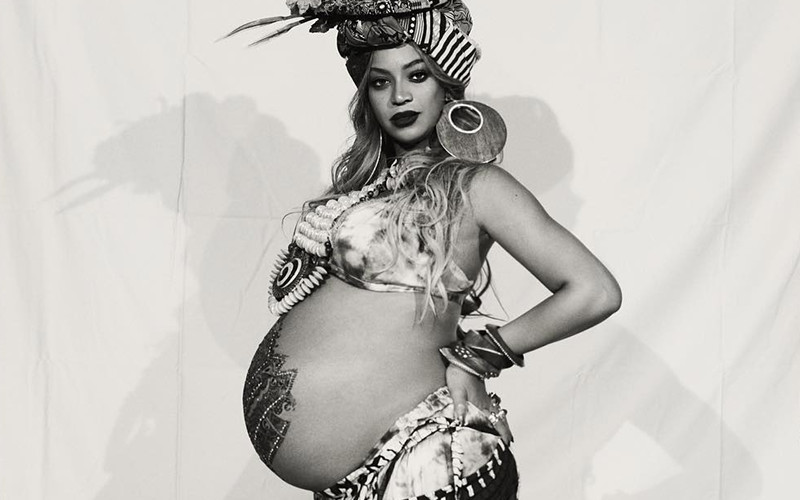 Has the time finally come?! The Beyhive is in meltdown mode and the internet is freaking out as reports suggest Beyoncé may currently be in labor! Queen B may actually bless the world with twins at any moment.
Though nothing has been confirmed, fans have been putting together pieces of the puzzle over the past few days. On Tuesday (Jun 13), The Shade Room posted a tip submitted by a reader. The tipster wrote:
"My homegirl works at UCLA Hospital and she spilled some tea about my girl Queen Bey! She told me that Beyoncé and her team showed up to the hospital and that they're in the process of shutting down the whole 5th floor. She also said that they're moving patients to another building."
Us Weekly also reported that "a significant amount of security is at an L.A.-based hospital." Meanwhile, a source told InTouch that "[Beyoncé's] security team conducted weekly trial runs to the hospital during various times of the day."
The increased security presence Us Weekly reported could just be a security run to prepare for when B. does go into labor, especially since her pregnancy has reportedly been difficult. Practice runs would ensure safety for mom and the babies.
However, one more crucial piece of the puzzle was posted on social media by a close friend of Beyoncé's. Hairstylist Chuck Amos posted a pic with Bey on Instagram Tuesday with the caption "Hang in there, mama!" sparking further speculation the singer was ready to give birth.
All of the reports and speculation was a red alert for Beyoncé fans and caused social media to spiral into chaos.
I'm getting so emotional and it's not even confirmed that Beyoncé is in labor ??

— grace (@graceeharrisonn) June 14, 2017
Twitter: Beyoncé in labor!
Me at work: pic.twitter.com/Kfhfp7HehV

— grinch (@taintedkitkat) June 14, 2017
Is Beyoncé in labor or not!?!?!? I need some answers pic.twitter.com/CoalBJMlYJ

— ?Gordon Gartrell (@officiallymitxh) June 14, 2017
me, an editor for a parenting site, waking up to twitter rumors Beyoncé is in labor the day before i go on vacation pic.twitter.com/LFZu7w0Ftq

— Suzannenbaum Sainwood ? (@suzannesamin) June 14, 2017
Folk are reporting that Queen Mother, Queen Beyonce is in labor.

I'm not ready for White Lotus and Purple Reign.

The Beyhive has grown pic.twitter.com/7KeCrE8G72

— George M Johnson (@IamGMJohnson) June 14, 2017
https://twitter.com/real_cw/status/874991306014982144
Beyoncé is in labor which means I'm in labor too sorry I can't study today I gotta lay in bed all day pic.twitter.com/aPvqTzHX8A

— luca (@lucaidek) June 13, 2017
Nurse: Hey doctor we need you to come in, Beyoncé is in labor

OB/GYN: pic.twitter.com/mafGJA6n5N

— The Gay Burn Book (@SouthernHomo) June 14, 2017
me when I was trying to figure out if Beyoncé was in labor or not pic.twitter.com/pLrPqfMmNj

— josé (@qwertjose) June 14, 2017
IF Beyoncé actually is in labor, it will probably be a while before we meet the two baby Carters. We probably won't even know they've arrived until Blue Ivy approves the press release.
Be the first to receive breaking news alerts and more stories like this by subscribing to our mailing list.