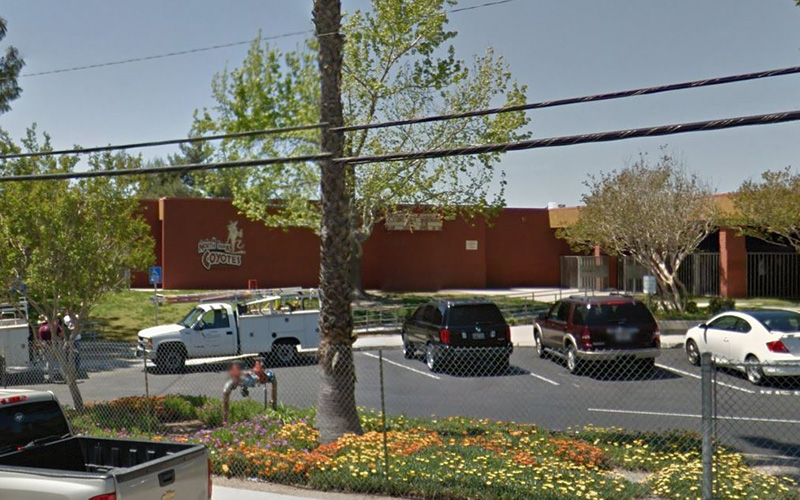 Multiple people were shot Monday morning (Apr. 10) at an elementary school in San Bernardino, California, according to confirmed reports.
San Bernardino Police chief Jarrod Burguan said in a tweet that there were at least four victims in the shooting at North Park Elementary School and the suspected shooter was "possibly down" as well.
"We believe this to be a murder suicide," Chief Burguan said.
Here are some things you need to know:
The shooting happened inside a classroom, where two adults were found dead. A teacher and two students were shot and the shooter was "down."
According to preliminary reports, the shooting happened around 10:30 a.m. inside a classroom. Officials said one teacher and two students were shot. The teacher was reportedly found dead in the classroom and the students were reportedly "tragically injured" and their conditions were said to be critical.
There is a report of a shooting at Northpark Elementary. Large police response, please stay out of the area. More info to follow.

— Chief Jarrod Burguan (@SBPDChief) April 10, 2017
Preliminary info is 4 victims, being treated. Suspect is possibly down as well.

— Chief Jarrod Burguan (@SBPDChief) April 10, 2017
We believe this to be a murder suicide. Happened in a class room. Two students have been transported to the hospital.

— Chief Jarrod Burguan (@SBPDChief) April 10, 2017
The gunman was described as "down," which likely means he either killed himself or was killed by police since they are describing the situation as a murder-suicide.
North Park students were taken to nearby Cajon High School for safety and students at Hillside Elementary School and Cal State University San Bernardino, both also nearby, were asked to shelter in place.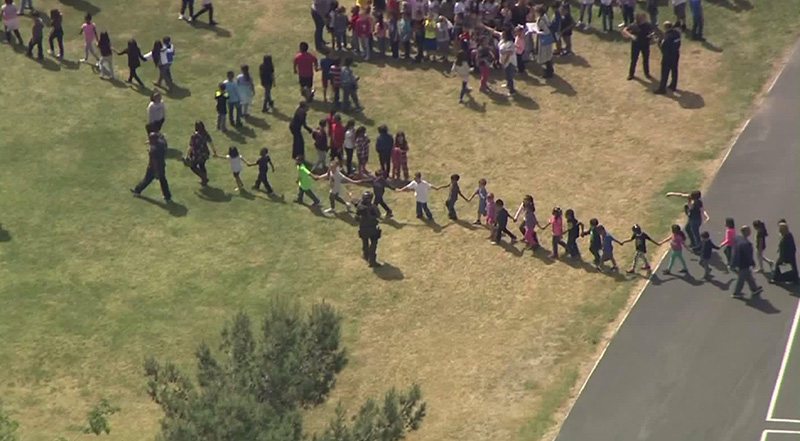 Immediately after the shooting, students from North Park Elementary were transported to Cajon High School "for safety" as police investigated the scene.
Additionally, students at nearby Cal State-San Bernardino, which is about a mile away from North Park, were asked to "shelter in place" until further notice while the situation was investigated.
Hillside Elementary School, also nearby, was also placed on a precautionary lockdown.
North Park has students ranging from Kindergarten to 6th grade.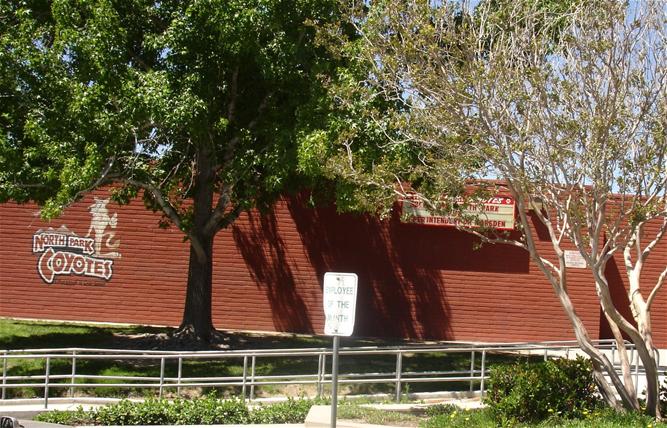 Located at 5378 N H Street in San Bernardino, California, North Park Elementary School has students from Kindergarten through sixth grade.
Enrollment in the 2011-12 school year was around 718, with more than half of the students being Hispanic, around 22 percent African American, 16 percent white and 3 percent Asian.
The school won a "Schools of Achievement Award" in the 2005-06 and 2006-07 school years.
San Bernardino suffered a terrorist attack in December 2015.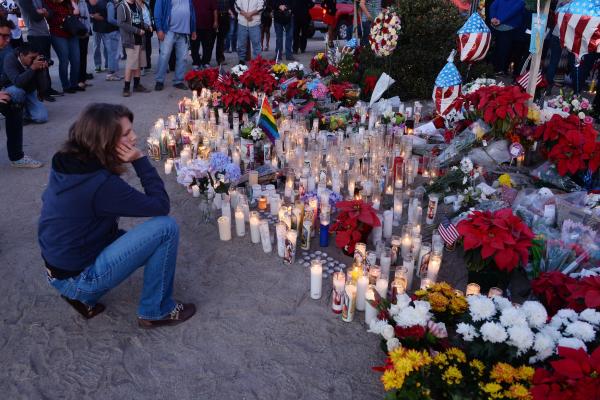 14 people were killed and 22 others were seriously injured on December 2, 2015 in an Islamic terrorist attack consisting of a mass shooting and an attempted bombing at the Inland Regional Center in San Bernardino, California.
The North Park school shooting is the 220th school shooting in America since 2013.
San Bernardino is the 220th school shooting in America since 2013. So exactly one per week, on average https://t.co/KmdYorABKF pic.twitter.com/8WUuYTDcsd

— Mike Rosenberg (@ByRosenberg) April 10, 2017
Story developing. Keep checking back for updates…