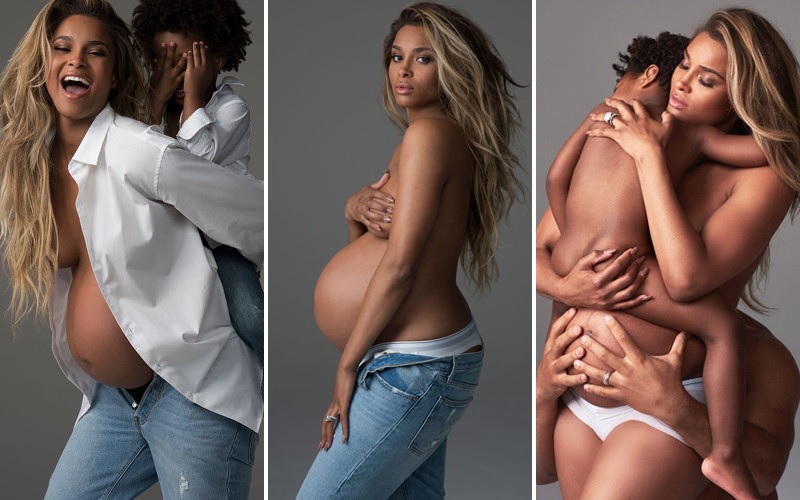 Ciara is putting her family and belly on full display. In classic Demi Moore fashion, the pregnant singer posed nude for a photoshoot featured in Harper's Bazaar, along with Baby Future and husband Russell Wilson.
Ciara took several photos showcasing her baby bump. Accompanied with the beautiful shots, she opened up to the magazine about her relationship with Wilson, her pregnancy and being a mom, and fame.
The "I Bet" singer shared a special photo on Twitter. The shot featured topples Ciara, nude Future Jr., and Wilson's hands (the Seattle Seahawks star's face was hidden behind his wife).
https://twitter.com/ciara/status/839188332793864192
Of course, Twitter reacted to the interesting family pose.
.@ciara okay Russ.. pic.twitter.com/B55YC2j0Uo

— Zack Peggins (@ZPeggins) March 7, 2017
https://twitter.com/DominizZzle/status/839192706308014080
Russel Wilson went from celibate to eating ass rather quickly.

— Jimmy Jal (@TheJimmyJal) March 7, 2017
https://twitter.com/jtarg23/status/839190564071477249
Despite social media's reaction, Ciara is clearly in a happy place and enjoying her growing family. "I'm just super excited about this time in my life," she tells the magazine. "Like, Oh my gosh, I can see my son running around, and soon it's going to be two of these creatures running around! Our hands will be full of non-stop action."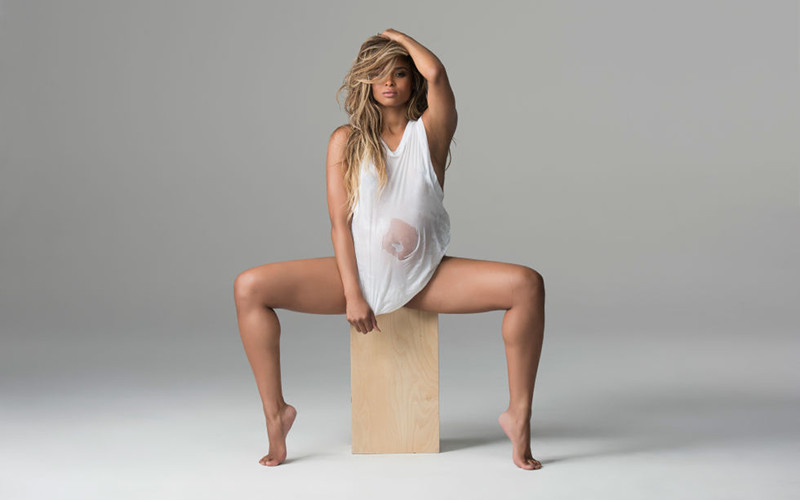 Ciara says Wilson is her biggest champion and supporter. She adds their relationship is "even greater… just… so… amazing… awesome… It really is."
Harper's Bazaar interview excerpt:
One of the greatest things about Russell, Ciara shares, is how he supports her: "When you know they're going to be your champion, always in the corner…" I joke that her quarterback is a cheerleader, and she agrees. It's too rare to have straight men back us up, I say. "If someone's not supporting you and your vision and your dreams," Ciara agrees, "—whether it's your relationship partner, your friend, whomever, then you've got to make sure to keep it moving. If people aren't lifting you up, even if you're the strongest person in the world, eventually it does chip away at you. You don't even realize that you're losing yourself. And that's the scariest place to be in life… I don't want to lose myself. I love myself too much. I love life too much."
That's truly wonderful, but could this also be a subtle hint that ex-fiancée Future didn't support and uplift her? Hmmm.
Ciara does not reveal when her due date is or whether she's having a boy or a girl. She simply says she's excited for her Wilson's first child together and she's also working on a seventh album.
Be the first to receive breaking news alerts and more stories like this by subscribing to our mailing list.