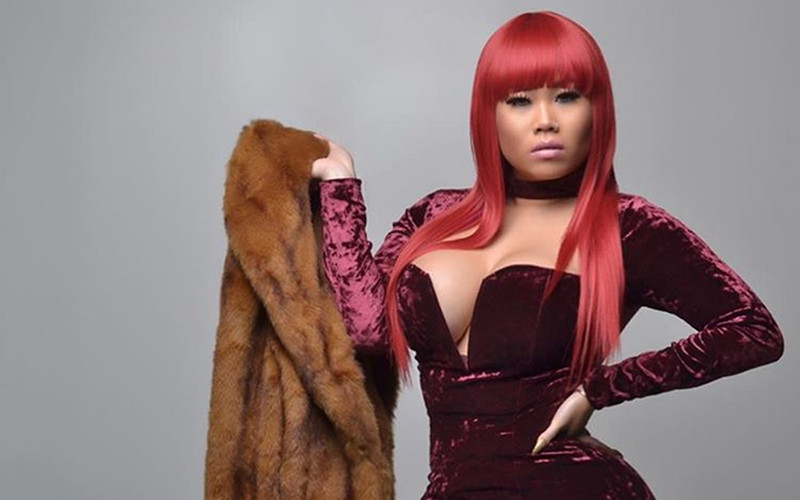 Mimi times 2. Mimi squared. Another Mimi in town.
There are several wordplay phrases we can use to introduce the newest Love & Hip Hop Atlanta cast member. But without further ado, meet Myha Luong — better known as, "Lovely Mimi."
https://www.instagram.com/p/BQKDZq2AUVm/
The Vietnamese-American has relocated to Atlanta from Maryland to expand her nail salon business. She has gained a social media following due to her nail work, currently with 1.1 million followers on Instagram. Mimi entered the nail business when she was just 16 and owned her own shop by 24.
So how does a manicurist/nail artist get cast on Love & Hip Hop? The 25-year-old also has an interest in music (of course). Her latest effort is called "We Don't Care" feat. 5ive.
No word if she will be working with any of the music producers on the show, but she has been added to the LHHATL season 6 cast. She has already filmed with cast members Jessica Dime and Tommie Lee.
https://twitter.com/LHHTEA/status/827246725458980864
NuMimi knows how to bring drama, too. Last year, she got into fight with her best friend which resulted in Mimi kicking the friend (and her family) out of their shared Atlanta house. The friend allegedly retaliated by having Mimi jumped.
https://www.instagram.com/p/BONrY5JBXej/
The IG video she posted after being jumped also sparked controversy because of her use of the N-word. She tried to explain why she uses the word in another clip, but eventually deleted the post after people weren't feeling her explanation.
https://www.instagram.com/p/BOOZ3zwhzWb/
Who do you think she will clash with on LHHATL? If she's hanging with Dime and Tommie, NuMimi might be added to Joseline Hernandez's hit list.
Love & Hip Hop Atlanta season 6 premieres March 6 on VH1.
https://www.instagram.com/p/BP1HFK0ASj5/
https://www.instagram.com/p/BQOGJOaAYbd/
https://www.instagram.com/p/BQRoMhwg5Qj/
https://www.instagram.com/p/BPrXy90g8KC/
Be the first to receive breaking news alerts and more stories like this by subscribing to our mailing list.