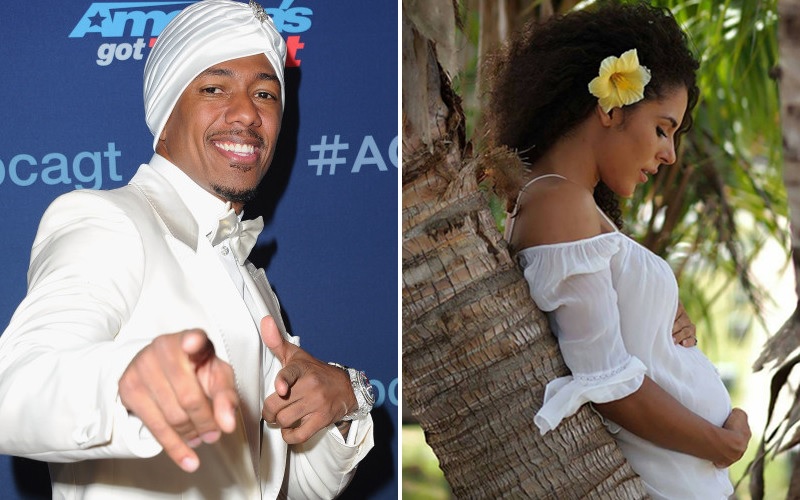 Nick Cannon's life post-Mariah Carey has been pretty crazy. He's released a few shady songs, been linked to TLC's Chili, and now it's rumored he has a baby on the way.
While his new song with K. Michelle is called "Baby on the Way," Cannon allegedly is expected to become a father again. Rumors have been rampant that his ex-girlfriend, Brittany Bell, is currently pregnant with his child.
The hosts of the Breakfast Club attempted to get to the truth on Thursday (Nov. 17), but Cannon played coy for minute. He called Bell a "special young lady" and ultimately more-or-less confirmed he's the father.
"Who said [the baby] wasn't mine? I got a baby on the way… absolutely. God said be fruitful and multiply. I'm doing the Lord's work out there."
This will be the former Miss Guam and Miss Arizona's first child, while Cannon has 5-year-old twins with ex-wife Mariah Carey.
As for that romance with Chilli? Despite much PDA evidence that the two were/are together, Cannon is still denying they were even an item. The man who somehow landed Queen Mariah, claims he's not good enough for Chilli.
"Beautiful person, man. Probably one of the sweetest and most intelligent people that I've ever… that's my heart, man. She means so much to me. But I'm not in a place to handle a woman like that. You can't play with something like that.

"It's almost like when you see the women at church, and they come in and they got it all together, and all your sins are like, 'Yo, I can't even approach her. She's so right with God that I feel like I would be doing myself and the world a disservice to even try.' She's that type of woman. Like, I don't even want to step into that, because she's so powerful."
Cannon and Chilli's chemistry was most recently seen in his "If I Was Your Man" music video. However, Cannon & Bell's new bundle of joy just might put the brakes on that relationship.
Be the first to receive breaking news alerts and more stories like this by subscribing to our mailing list.