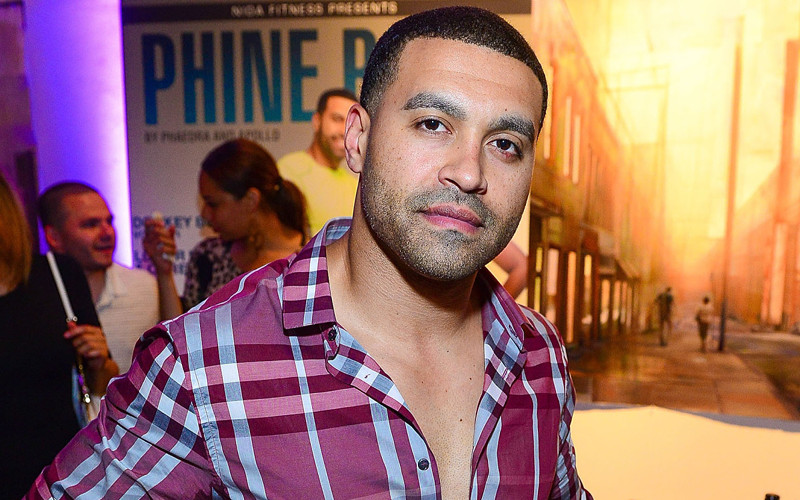 The first two episodes of the current season of The Real Housewives of Atlanta have primarily focused on the barely finished "Moore Manor" "Chateau Sheree." However, keep watching because things are about to get crazy. Word on the street is jailbird Apollo is set to return to the show… with his new fiancé!
Phaedra Parks' ex-husband Apollo Nida will make an appearance. As Apollo is still in prison serving an 8-year sentence, his return the show will be voice-only. According to TMZ, Apollo is newly engaged and his soon-to-be wife will also make her TV debut.
"Sources close to production tell us Apollo started dating the woman 2 years ago … before he started his prison sentence, and they got engaged a couple months ago. We're told the woman lives in NJ, not far from the federal prison where he's serving his sentence… and she visits twice a week."
Production is keeping the identity of the woman under wraps. Unfortunately, it looks like she has not/will not film any scenes with Phaedra, which is probably why they're keeping her identity a secret so that we'll tune in for the big reveal. However, cameras did capture Phaedra's reaction of learning the father of her two young boys got engaged… while in jail.
Apollo was sentenced to 8 years (initially facing 30 years) in 2014 for bank fraud and identity theft. Over the course of four years, he defrauded over 50 people and stole at least $2.3 million by setting up fake bank accounts to launder money and creating fake debt collection agencies. He also cashed fraudulent US Treasury checks and US income tax returns.
It's unknown when Apollo's episodes will air. But make sure your DVRs are set because this is going to be good!
Be the first to receive breaking news alerts and more stories like this by subscribing to our mailing list.