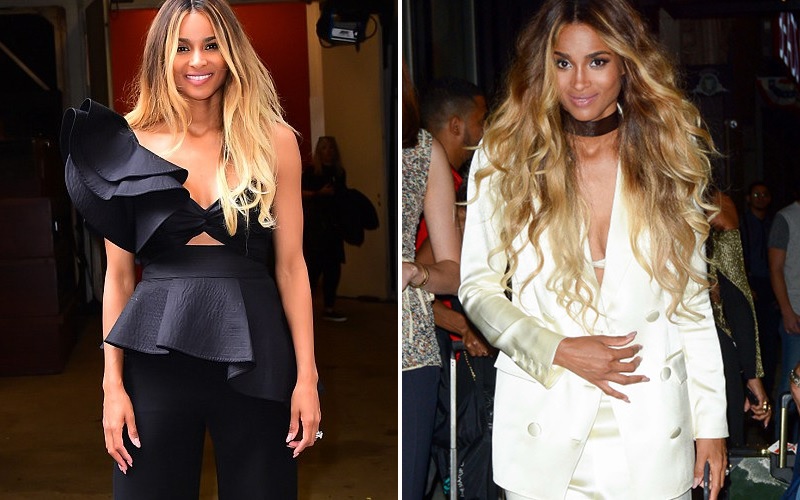 It seriously might be time for you to get your tweets and baby emojis ready. Ciara is continuing to spark rumors that she and new husband Russell Wilson are expecting their first child together.
The singer has been making several public appearances lately, and though she usually never misses an opportunity to show off her abs and toned body, Ciara has opted for loose fitting clothes and peplums.
Serving in her role as Revlon brand ambassador, Ciara attended an event at Refinery Hotel in New York on Tuesday (Oct. 18) wearing a white loose fitted tuxedo. The jacket was buttoned of course and her long hair was styled over her shoulder.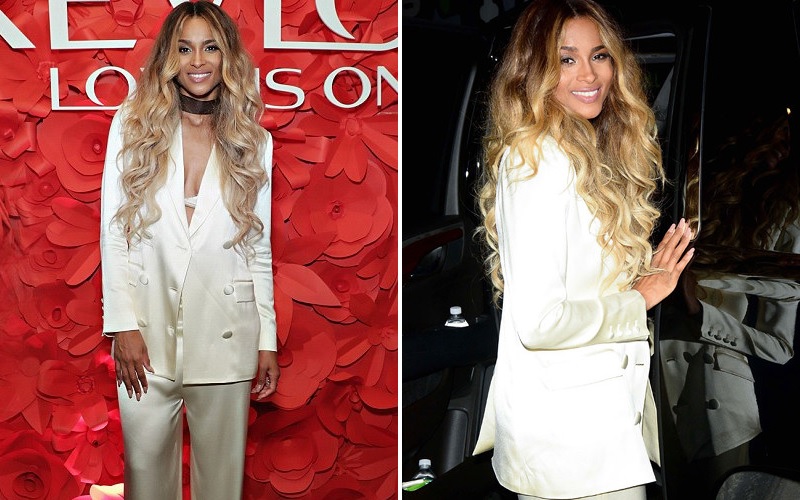 But it was her Wednesday (Oct. 19) appearance as guest co-host of Live with Kelly that really got us talking! The "Goodies" singer wore a ruffled black outfit. Despite the prominent peplum, it still didn't hide what seems to be a cute baby bump.
Though no official announcement has been made, two sources revealed to E! News that the 30-year-old is, in fact, expecting a bundle of joy. "Ciara is pregnant and is so excited to be a mom," one source said. "Russell would like to have two to three children. They both would like a big family."
https://twitter.com/MothaCiBey/status/788834358908026881
Ciara recently sparked rumors last month after posting a video of herself dancing. Many speculated they saw a slight baby bump as she did a body roll.
The newlywed couple previously revealed they were holding off on kids to focus on their individual careers. However, it looks like all that smashing on their honeymoon has altered that plan. If the rumors are true, this will be Wilson's first child and Ciara's second.
Be the first to receive breaking news alerts and more stories like this by subscribing to our mailing list.