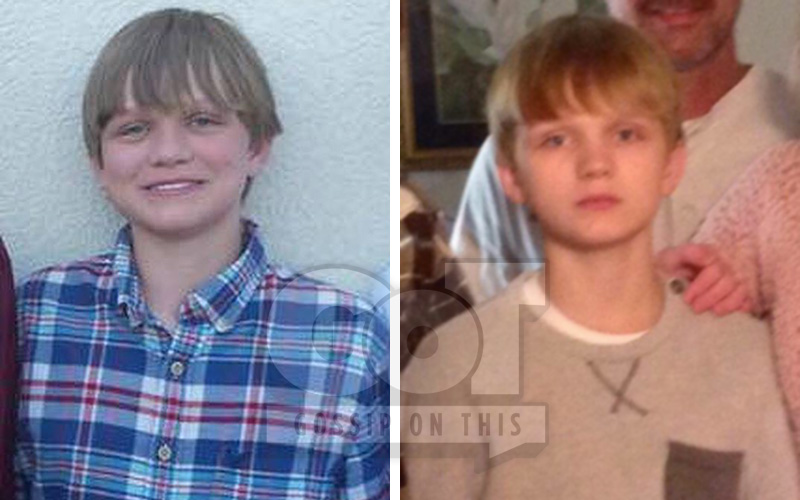 14-year-old Jesse Osborne shot multiple people at Townville Elementary School in Anderson, South Carolina on Wednesday afternoon (Sep. 28) after shooting and killing his own father in their home.
Here's everything we know about Jesse and the shooting:
1. Jesse Osborne shot two students and a teacher at Townville Elementary, and he could be tried as an adult.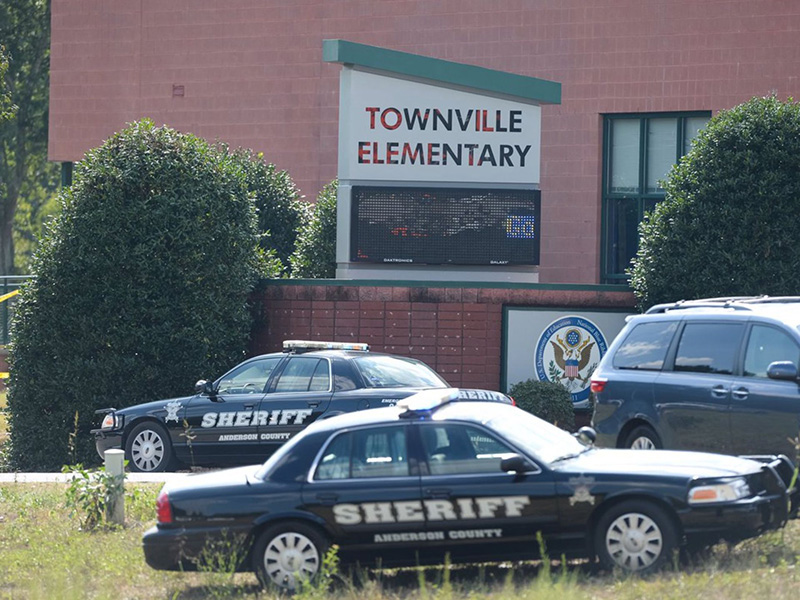 According to reports, as children were being led outside for recess, the teen ran a pickup truck into a fence surrounding the playground before stepping out of the car and opening fire around 2 p.m. on Wednesday. A teacher called 911 and reported the shooting.
Two male students were struck by bullets. One in the leg, the other in the foot. A teacher was also shot in the shoulder. One of the male students, 6-year-old Jacob Hall was airlifted to the Greenville Hospital System Pediatric Trauma Center and is listed in critical condition. The other student and first grade teacher Meghan Hollingsworth were treated and released from AnMed hospital in Anderson.
#Townville shooting: Meghan Hollingsworth was teacher who was shot, district confirms pic.twitter.com/1JWHiOKb1o

— WYFF News 4 (@wyffnews4) September 29, 2016
Investigators say there was no relationship between the teen and the victims at the school. Immediately after the shooting, students at Townville Elementary School were evacuated from the school to a nearby church. The school is surrounded by working farms and has around 285 students that attend. It is said to be predominantly white.
Jesse Osborne appeared in front of a judge for the first time on Friday, September 30th and he was charged with multiple felonies, including murder and three counts of attempted murder. The Independent Mail's Mike Ellis, who was at the court hearing, said that Osborne's family members were in the courtroom "dabbing their eyes."
Family members dabbing their eyes as they're led into the front row of the courtroom.#TownvilleHearing#TownvilleElementary

— Mike Ellis (@MikeEllis_AIM) September 30, 2016
Jesse, who is 14, is currently being charged as a juvenile, though that could later change. South Carolina law states that a minor is considered someone under the age of 15, and anyone 16 years or older is considered an adult.
Jesse could be tried as an adult if a prosecutor recommends it, however, the final decision is up to the judge, who would take various factors into account, like his school records, behavior at home, prior offenses and the seriousness of the current charge.
Jacob Hall died of his injuries at Greenville Memorial Hospital on Saturday, October 1st, adding an additional murder charge to Jesse Osborne's charges.
It was later revealed that a third student was also injured in the shooting and there was a petition for another attempted murder charge. The exact nature of their injuries weren't revealed, however, officials said they were "minor" and didn't require any medical attention.
Anderson County Tenth Circuit Solicitor Chrissy Adams said there were also new petitions for five counts of possession of a weapon during the commission of a violent crime against Osborne.
"Due to circumstances of the suspect being a juvenile, along with child victims, there are confidentiality laws which apply to these matters," Adams said in a press release. "My office will update the public and the press as those laws allow as further case developments occur."
2. The teen was initially apprehended by a volunteer fireman.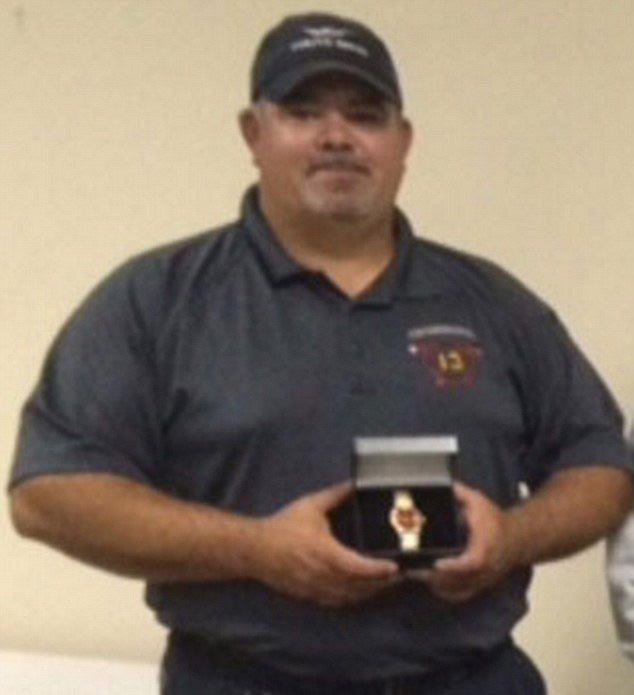 After shooting two students and a teacher, Osborne was apprehended by volunteer firefighter Jamie Brock, who was one of the first to respond to the scene. Brock managed to wrestle the teen to the ground until law enforcement arrived. Brock was unarmed when he took the teen down.
"Firefighter Brock is absolutely a hero. He wants to remain humble and quiet about it. He believes he did nothing any of the other volunteer firefighters wouldn't have done," Scott Stoller with Anderson County Emergency Management said.
Brock is a 30-year veteran of the Townville Volunteer Fire Department.
Osborne was taken into police custody and was being held at the Greenville County Detention Center Juvenile Facility.
3. The boy killed his father, Jeffrey Osborne, before the shooting, and his grandparents found his dad's body.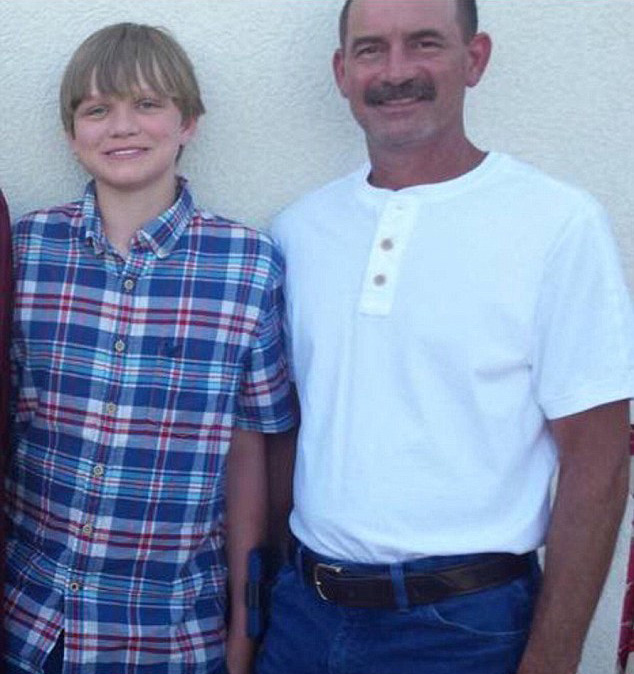 Authorities say that prior to the shooting at Townville Elementary, the teen shot and killed his father, 47-year-old Jeffrey D. Osborne, at their family home, which is 3 miles away from the school.
According to Anderson County Coroner Greg Shore, Osborne was home alone with his father when he shot him multiple times in the den. The teen's mother was at work at the time of the shooting. The boy is said to have been homeschooled and had taken online classes earlier in the day.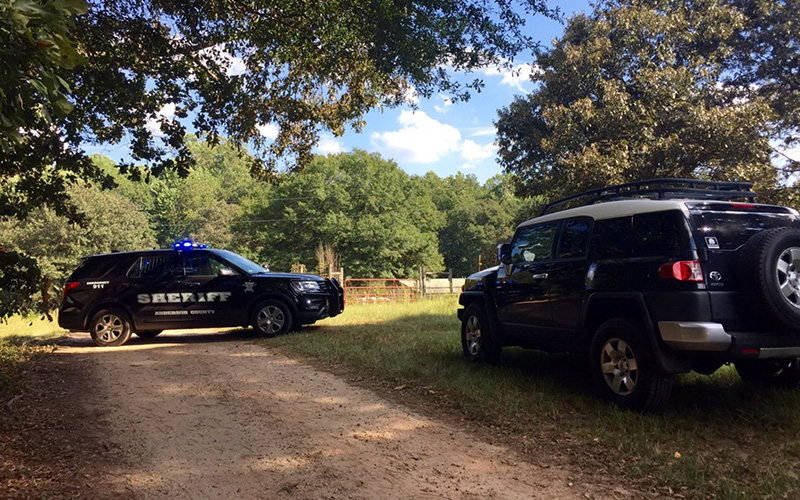 Authorities say they received a 911 call from the teen's grandparents shortly after the shooting at Townville Elementary School reporting that their grandson called them "crying and distraught" about 1:44 p.m. The grandparents told cops that they went to the home on Osborne Rd. to see if their grandson was there. The teen was not there when they arrived, but they found their son's body.
Jeffrey Osborne was laid to rest in a funeral service Sunday (Oct. 2) at Oakdale Baptist Church in Townville. He was buried at Double Springs Baptist Church Cemetery.
4. Jeffrey Osbourne reportedly had convictions for marijuana possession and domestic abuse.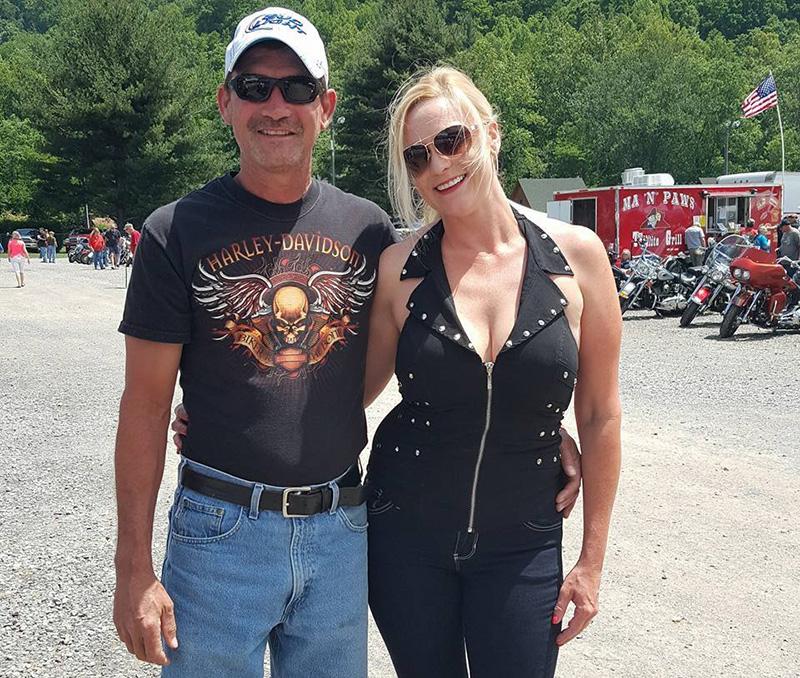 Jacob's father, Jeffrey Osborne, was also reportedly a convicted criminal. According to the Daily Mail, the elder Osborne was convicted of a marijuana offense in April 1991, and he was found guilty of "criminal domestic violence" more than four years later in December 1995. The following year, in March 1996, he was convicted of property damage.
Mr. Osborne, who had been running a poultry farming business up until his death, had also reportedly been declared bankrupt and had three separate companies file liens on him dating back to 2005.
5. Jesse Osborne yelled "I hate my life!" before shooting.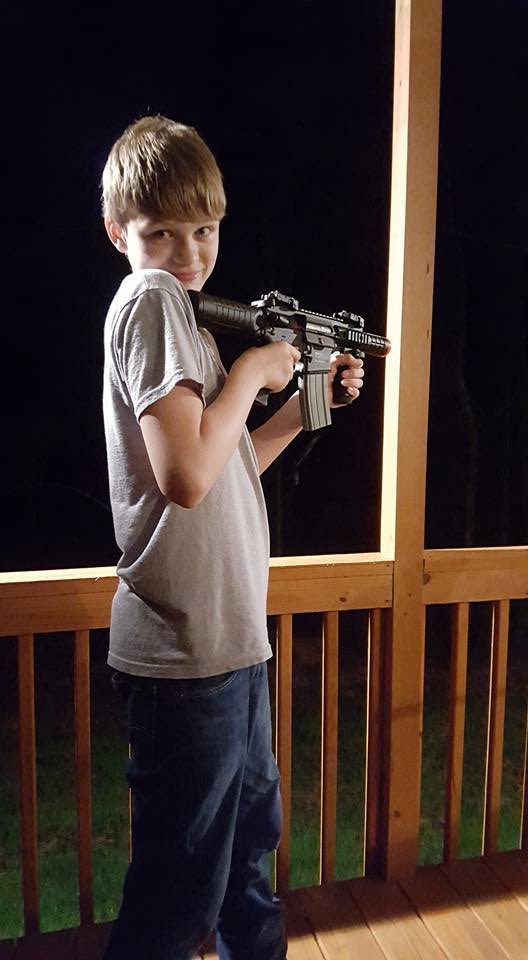 Capt. Garland Major of the Anderson County Sheriff's Office said that police don't believe the shooting was racially motivated, considering the shooter was white and the three victims were also white. He said they also did not believe terrorism was a factor.
A witness said the teen allegedly screamed "I hate my life!" moments before the shooting. Katrina Jones told Greenville Online that her 6-year-old niece was on the playground when she heard the teen say he hated his life.
6. The teen's mother, Tiffney Osborne, allegedly bought him guns and smoke grenades.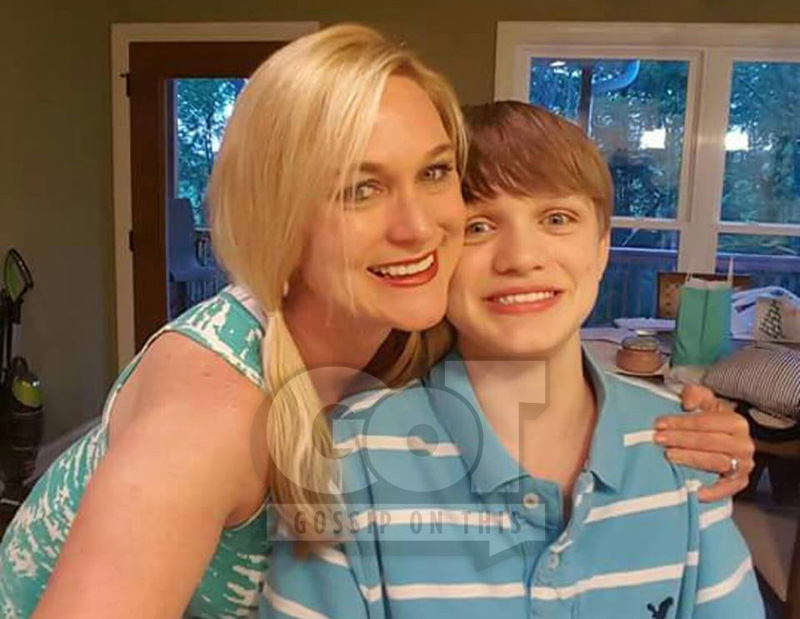 Social media is accusing the teen's mother of buying him the guns he used in the school shooting and to kill his father. There's an alleged a screenshot floating around, taken from the teen's mother Tiffney Osborne's (now deleted) Facebook page, that shows her commenting on buying her son handguns and smoke grenades.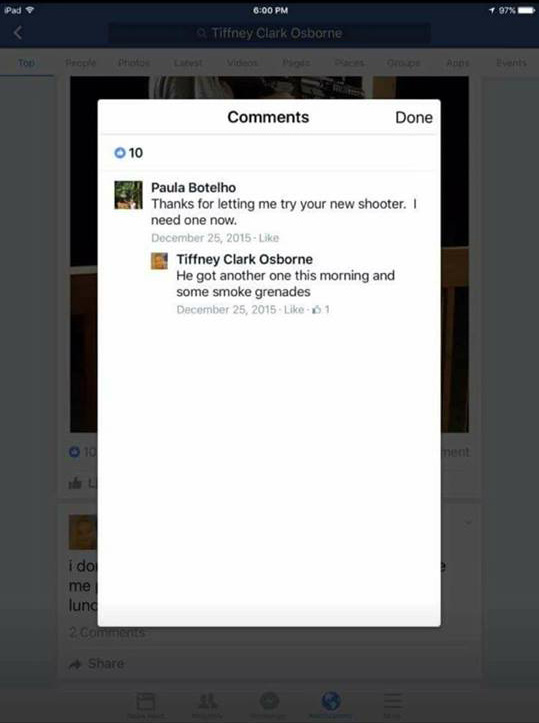 Though Tiffney, who reportedly works as a dental hygienist, hasn't commented on the accusations, she released a statement on the shooting via her pastor James South:
"Our entire family is absolutely shocked and saddened by the senseless actions of our son and grandson. We are praying and will continue to do so for the two precious children who were wounded, and for their courageous teacher who was wounded while rescuing the children. We cannot express the devastation we feel at the loss of our beloved Jeff. We are thankful to have friends who have expressed their sympathy and support to Tiffney at the loss of her husband. Please pray for our family that the Lord will help us as we face this unimaginable ordeal."
South also revealed to WYFF that Tiffney found out about the shooting through media and had no contact with her son.
"Tiffney is still trying to grasp the thought that her husband has been killed and that her son did it," South said. "Right now she is just blown away. She realizes it happened but it hasn't sunk in."
7. Jesse Osborne was said to be a "nice" kid.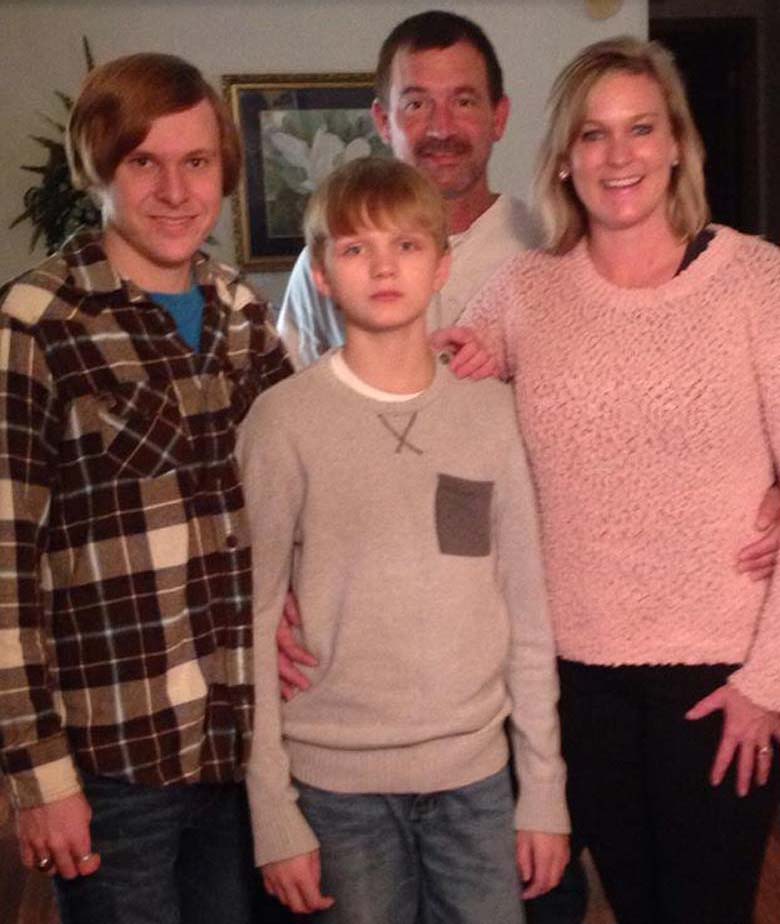 A neighbor to the Osborne's told reporters that the family lived at their home for at least 10 years and kept a chicken farm for most of that time.
He said he saw the teen on the morning of the shooting and waved at him. "He seemed like the nicest kid," the unidentified neighbor told Greenville Online.
The neighbor also shared that he heard gunshots two nights before, but thought it was only target practice. "Dunno what makes kids just snap like that," he said.
8. South Carolina Governor Nikki Haley and the school district's superintendent released statements.
In response to the shootings at Townville Elementary School, S.C. Governor Nikki Haley said in a statement:
"As we work together with law enforcement to make sure they have the support they need to investigate what happened in Townville, Michael and I ask that everyone across South Carolina join us in praying for the entire Townville Elementary School family and those touched by today's tragedy."
Anderson County District 4 superintendent Dr. Joanne Avery released a statement saying "We are heartbroken about this senseless act of violence," and asked for everyone to keep the community in their prayers.
Avery also said that school has been canceled for the rest of the week and counseling services would be available to students.
9. Jesse Osborne may have been a former student at the school.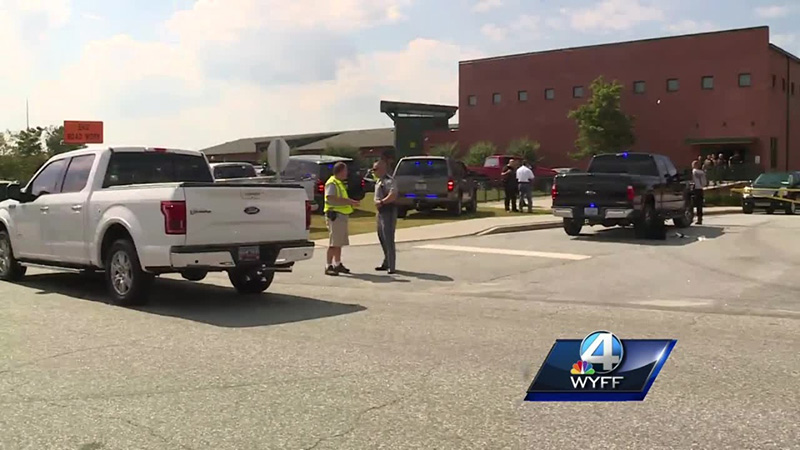 While authorities said the teen didn't attend the school, there's evidence that he may have been a previous student at Townville Elementary School.
A 2013 honor roll listing from the school published in the Independent Mail shows a fifth grader named Jesse Osborne, who had achieved all A's and B's for the first nine weeks of school.
WSPA also reports that Osborne was expelled from West-Oak Middle School after bringing a hatchet to school last year, and that is the reason he was home-schooled.
10. A GoFundMe was set up to help the family of 6-year-old Jacob Hall, who died of his injuries on Saturday, October 1st 2016.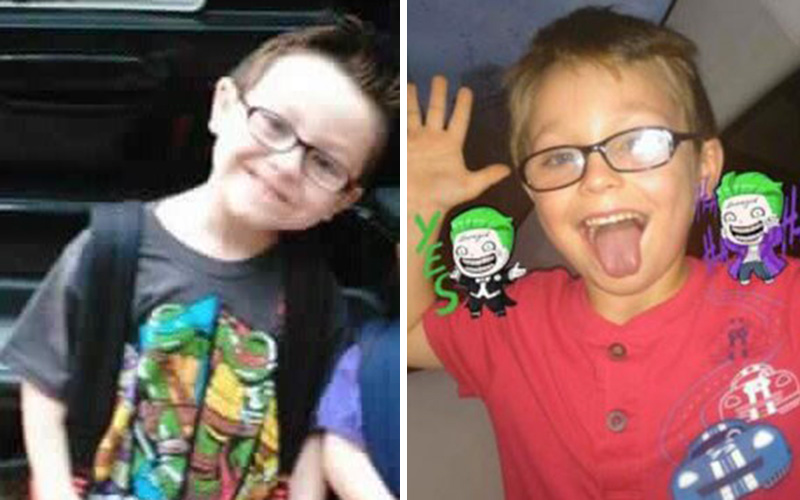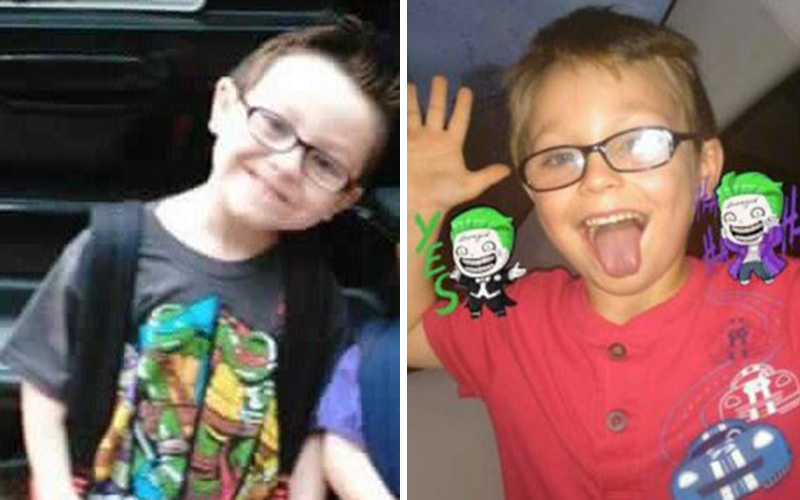 While Jacob was in the hospital, in an effort to help ease the financial burden on Jacob's parents, a GoFundMe page was set up by a close friend of the family.
"As most of yall have heard, Townville Elementary School had a shooting and one of the casualties was this sweet lil boy, Jacob.  I am a friend of his parents and know the sweet lil fella.  I'm starting this GoFundMe to help with them due to the fact that Rodger and Renae will need to be with him as much as possible which means they will have to miss work. Any donation is helpful so that they can be with their baby and not have to worry about bills piling up on them."
Jacob's parents, Rodger and Renae Hall, also released a statement thanking everyone for their prayers.
"We appreciate the community's support, especially the Townville Rescue Squad who treated Jacob onsite and brought him to the hospital," they said. "We appreciate everyone's thoughts and prayers and ask for privacy during this difficult time."
After three days in the hospital, Jacob Hall died of his injuries on the afternoon of Saturday, October 1st 2016. A funeral was held for the 6-year-old at Oakdale Baptist Church in Townville, and mostly everyone who attended wore either a superhero t-shirt or full superhero costume.
Be the first to receive breaking news alerts and more stories like this by subscribing to our mailing list.