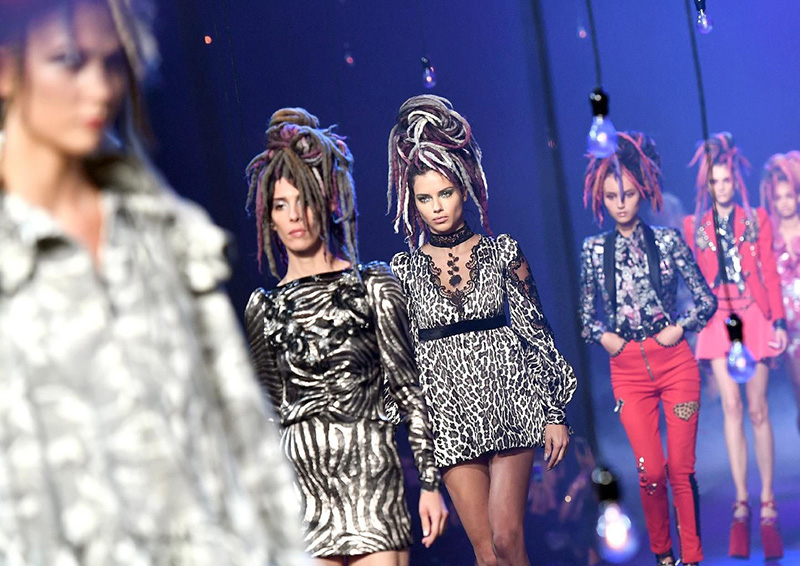 New York Fashion Week came to a close with controversy and backlash thanks to Marc Jacobs opting to send his white models down the runways with faux multicolored dreadlocks.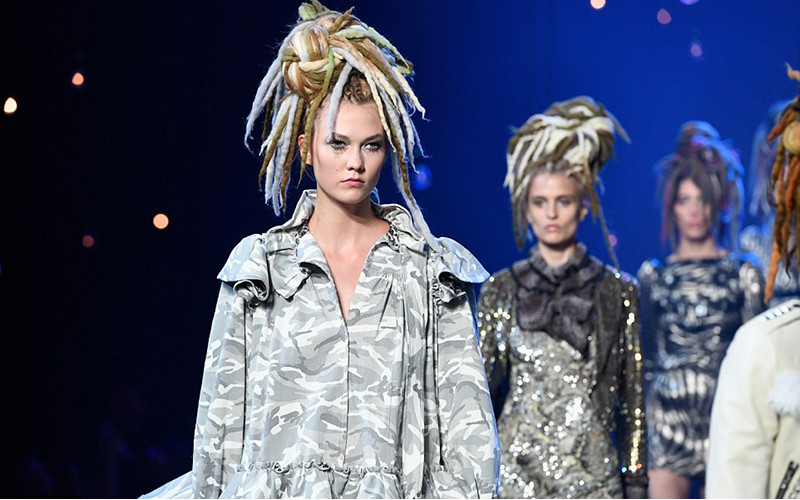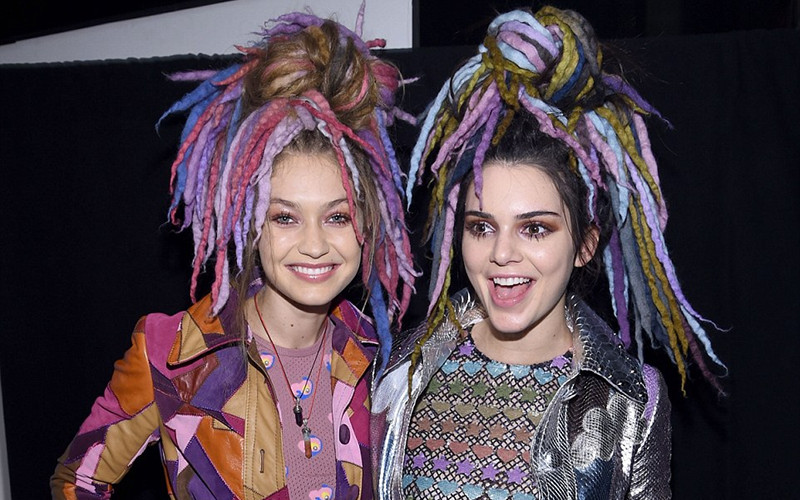 Featuring models such as Kendall Jenner, Gigi & Bella Hadid, and Adriana Lima, Jacobs' show caused quite the stir online. The designer enlisted hairstylist Guido Palau to create dreadlocked wigs specifically for the 60s/70s inspired spring 2017 collection.
Those weren't "locs" on Marc Jacobs models anyway those were Grinch fingers

— THEYomi (@unpleasantbabe) September 16, 2016
https://twitter.com/stunningselmg/status/776499979351240704
@marcjacobs coulda used me I have long prosperous locs. And they grew from my scalp… NO EXTENSIONS.. But of course you won't

— Buddie O (@Buddie_O) September 16, 2016
Marc Jacobs literally picks a different black hairstyle to appropriate every season. Last year it was Bantu knots now its colored faux locs

— ernesto brownicito (@themakeupgoblin) September 15, 2016
marc jacobs dont bring out a foundation for black girls but do dreads for the runway ???

— con (@cxnnie_) September 15, 2016
https://twitter.com/piranahi/status/776822973017628672
https://twitter.com/phashionqueen/status/776508583991185408
I almost watched the Marc Jacobs SS17 show but then I saw stringy dreads on a white model in the thumbnail and immediately lost interest

— CHEEKY ALI (@digital_shawty) September 15, 2016
Despite the valid criticism, Palau flat out denies that the wigs were inspired by Rastafarian culture or was culturally appropriated.
Palau tells The Cut:
"No, not at all. I don't really think about that. I take inspiration from every culture. Style comes from clashing things. It's always been there — if you're creative if you make food, music, and fashion, whatever, you're inspired by everything. It's not homogeneous. Different cultures mix all the time. You see it on the street. People don't dress head-to-toe in just one way."
Paula actually says he was more inspired by famed The Matrix director, Lana Wachowski. The director recently came out as a transwoman and has donned colorful dreadlocks ever since.
However, Palau even takes it a step further by completely erasing any black influence of the hairstyle, revealing he was more inspired by Japanese Harajuku girls and anime.
He tells Refinery29:
"That was the starting point, then we looked at movements like rave culture, acid house and club culture, travelers, Boy George and Marilyn."
Another white person created the fake locs out of wool. Jena Counts personally dyed 12,500 yards of wool specifically for Jacobs' runway show. Counts learned the technique on her own and now sells her pieces on Etsy through her business, Dreadlocks by Jena.
Still, completely missing the point, Jacobs defended the wigs in the comment section of his own Instagram page. He dismisses the criticism and even uses the "black women straighten their hair" excuse as a defense.
"To all who cry 'cultural appropriation' or whatever nonsense about any race or skin color wearing their hair in any particular style or manner- funny how you don't criticize women of color for straightening their hair. I respect and am inspired by people and how they look. I don't see color or race- I see people. I'm sorry to read that so many people are so narrow minded… Love is the answer. Appreciation of all and inspiration from anywhere is a beautiful thing. Think about it"
However, another commenter quickly clapped back and explained why the designer is so wrong about the comparison.
"Black women get upset to see dreads/corn rows/Bantu knots in fashion shows on non black women because it deems these styles as "fashionable" on white women but "ghetto" on black women. Black women are discriminated against in daily life, workplace, and in schools for these hair styles."
Jacobs, Palau, and Counts clearly don't understand why cultural appropriation is problematic nor does it seem like Jacobs or Palau even care. However, I'm glad there are so many people willing to call this mess out and hold these designers accountable.
Be the first to receive breaking news alerts and more stories like this by subscribing to our mailing list.