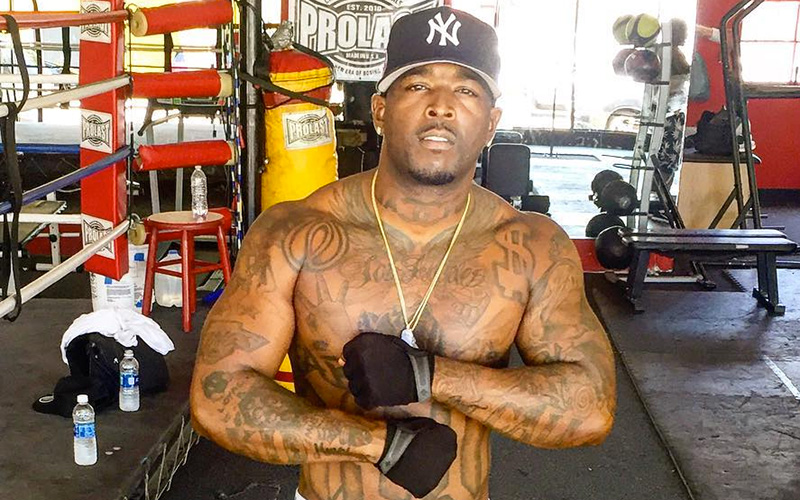 Rapper Kid Cali has died. The up-and-coming rapper was attending a Los Angeles pool party on Saturday (Aug. 20) when he was shot and killed. The suspect is still on the loose.
Police say Cali (whose real name is Justin Lishley) suffered multiple gunshot wounds, reportedly six shots, after an altercation broke out at around 9 p.m. He was taken to the hospital in critical condition once doctors discovered more gunshots than previously thought and internal bleeding. Lishley soon died from his injuries.
Two other men were also shot, however, they are reportedly in stable condition and expected to live.
The 30-year-old west coast rapper and allegedly 100 other guests were attending the "Millions of Models Mansion Pool Party," which was heavily promoted on social media. Cali even promoted the event on his Instagram.
Meanwhile, the alleged shooter fled on foot from the scene and is still on the loose. Authorities say this is a "solvable homicide" and hope to gather details from the many security cameras located on the mansion's property. There could be up to 60 hours of footage.
They are also encouraging any witnesses to come forward with any information. Many of the 100 guests fled the scene as the shooter opened fire.
"We heard shots and everyone ran," Lishley's friend Dorthea Devilla said. "Then I heard Justin was shot and I ran back. He was laying on the ground and I held his hand. It took ages for the paramedics to come.
"He was talking with a gunshot wound in his shoulder, his back and hand and I tried to keep him awake. 'You're not going to die,' I told him."
Devilla also provided a few details that preceded the shootings. According to her, a man approached the rapper to shake his hand, but Cali refused. Though Devilla never saw a gun, the shooting occurred after this incident.
Cali was once sighed to NFL player DeSean Jackson's record label. Many have paid their respects, including Chris Brown and Snoop Dogg. "Rest well young g," Snoop wrote.
RIP KID CALI

— Chris Brown (@chrisbrown) August 21, 2016
Rip Kid Cali #gonetoosoon

— Dorell Wright (@DWRIGHTWAY1) August 21, 2016
RIP KID CALI

— anthony nwagwu (@antnwagwu) August 23, 2016
RiP Justin aka Kid Cali ??

— Bonny Billionaire (@BillionaireBonn) August 23, 2016
Be the first to receive breaking news alerts and more stories like this by subscribing to our mailing list.