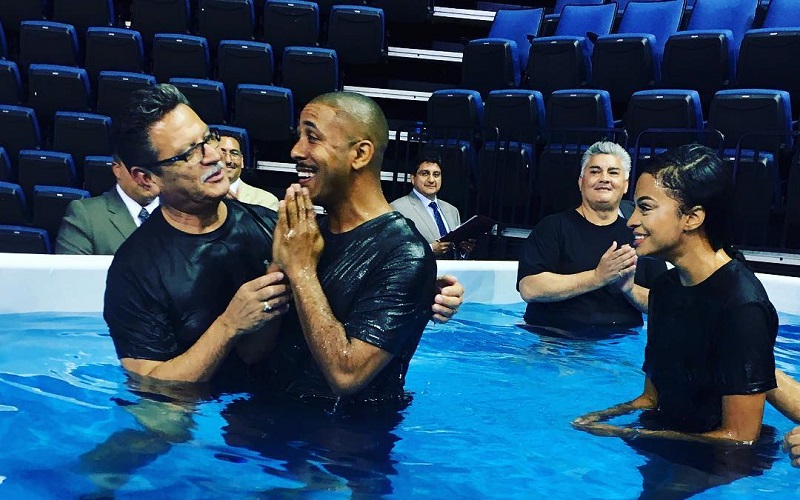 Social media erupted with questions and jokes a few weeks ago when photos of 90s entertainer Marques Houston going door-to-door as a Jehovah's Witness surfaced. Well, it's now official: Houston was baptized over the weekend.
The 35-year-old committed to the faith at the Remain Loyal to Jehovah Convention and posted photos/video of the religious ritual.
"8/13/16 The best day of my life!!! I got baptized today. I've never been this happy #JW Jehovah my God, thank you for allowing me the privilege to be one of your Witnesses now," he wrote on Instagram.
Tired of the Hollywood party lifestyle, Houston faded away from the public spotlight and become a Jehovah's Witness. Even though his new religion shocked social media, Houston has proudly documented his journey on his personal social media accounts. He often posts scriptures, pictures of JW functions, and even group outings of preaching door-to-door.
It's very easy to crack a joke about "Roger" from Sister, Sister or the singer from Immature now being super religious. However, Houston seems rather happy and content and that's what's most important.
Serena Williams, Prince, Michael Jackson, and Notorious B.I.G. are other celebrities that were/are Jehovah's Witnesses.
Be the first to receive breaking news alerts and more stories like this by subscribing to our mailing list.