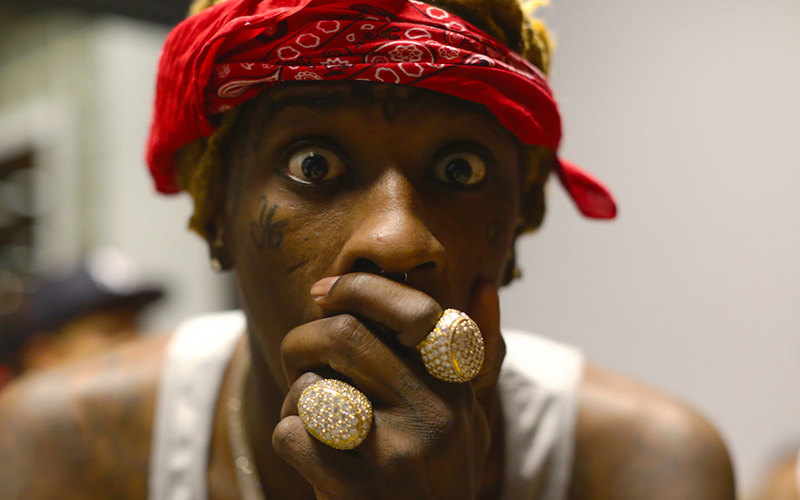 Authorities were not playing around with Young Thug and his crew. Following a performance Sunday night (Jul. 31) in Pittsburgh, the rapper's van was surrounded by an armed SWAT team.
Captured on camera by an eyewitness and released through TMZ, the crew was initially being questioned by police officers. Within seconds, armed SWAT charged toward Young Thug and his entourage, while yelling at everyone in the vicinity to "put their hands up" and "get down."
Though the bystander has to put down their phone, the audio paints a vivid image of the chaos.
The "Best Friend" rapper was performing at Southside Event Center for Pittsburgh's Summer Jam. After his performance, security at the venue notified police claiming someone in the entourage was "swinging" a gun. SWAT responded to the call.
Four members of Thug's crew were possessing guns, however, they all were licensed to carry and also showed the proper paperwork to the officers. It's no secret that law enforcement has increasingly become trigger happy when black people are involved. Thankfully, no one was arrested or injured during this particular incident.
This is not Young Thug's first run-in with the law. In 2015, U.S. Marshals raided his Atlanta home after allegedly making terroristic threats against a Georgia mall cop. He's also been hit with various gun and drug charges.
Be the first to receive breaking news alerts and more stories like this by subscribing to our mailing list.