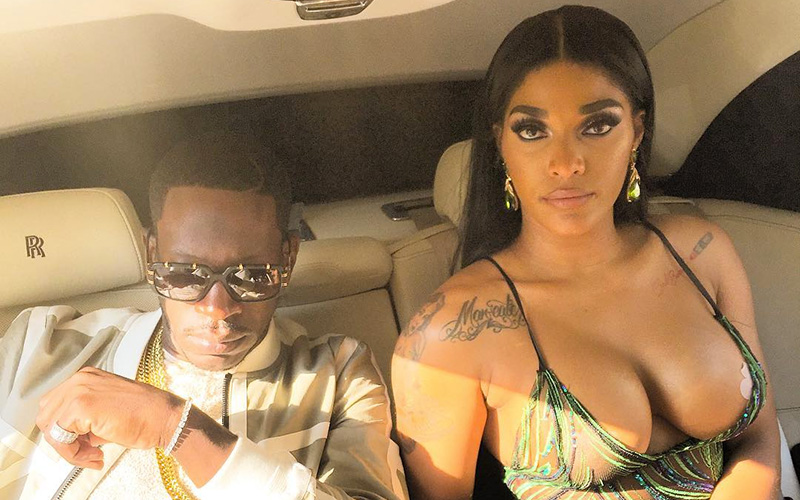 The word on the curb is that the alleged baby that Joseline Hernandez is supposedly carrying may not be Stevie J's, but Young Dro's instead.
We've been questioning the legitimacy of Joseline's pregnancy ever since she posted that photo of her semi-swollen gut on Instagram last month, but if there really is a baby in there, rumors are circulating that Stevie J is not the father.
So, if Stevie J ain't the daddy … who is? Apparently, it's Atlanta rapper Young Dro.
Not too long after Joseline announced that she and Stevie J were "separated," she was spotted out with Young Dro.
https://www.instagram.com/p/BF45DkWlivj/
https://www.instagram.com/p/BF5fsiUlipA/
In the following video Joseline shared on her IG, while welcoming Gucci Mane home from prison, she calls Young Dro "bae."
https://www.instagram.com/p/BF46raeKPHt/
Joseline and Dro also released a song with another Atlanta rapper, Rocko, called "Girls Gone Wild." You can listen to it below. Joseline's verse isn't half bad.
Now, you could be saying to yourself, "Well, there you have it. They collaborated on a song, and that's why they were together in the first place. Case closed." And you could be right, but keep reading before you make that your final answer because the story doesn't end there.
Around the time Joseline announced her "pregnancy," Stevie J posted (and deleted) a photo of Michael Jackson's "Billie Jean" single cover art on his Instagram, as if to say, "the kid isn't mine."
As for Young Dro, who made a quick appearance on the season finale of Love & Hip Hop Atlanta, he hasn't necessarily confirmed that the baby Joseline is ostensibly carrying is his, but then again, he hasn't denied it either.
https://www.instagram.com/p/BIKy8kGjAXH/
Last week in an interview with ATL's Streets 94.5, Dro said "no comment" when he was asked about Joseline's purported pregnancy, but he did speak pretty highly of her. "She's a great girl," he said. "We got nice music together and I look forward to having an album with her."
He added, "Shout out to Joseline and the baby." Of course, he could be just congratulating his friend on her newfound pregnancy. Or he could be shouting out his newest baby mama.
Who knows? Guess we'll just have to wait and see what goes down tonight when the reunion airs.
Meanwhile, for those of you (us) who are still questioning whether or not Joseline is really pregnant, behold this indisputable Instagram proof via her personal trainer:
Meh. Could be gas. Let us see what that belly looks like in a few weeks.
Be the first to receive breaking news alerts and more stories like this by subscribing to our mailing list.