Two of Toya Wright's younger brothers were shot and killed in New Orleans early Sunday morning (Jul. 31), family members of Wright confirmed to local media outlets.
According to the Times-Picayne, Wright's brothers — Josh and Rudy Johnson — were gunned down while sitting in a car in the city's Seventh Ward area. Both men had ben shot multiple times and were pronounced dead at the scene. Not too long after, another man was shot to death on the other side of town in the Seabrook neighborhood New Orleans East.
Because this is a developing news story, police haven't said whether the shootings were related nor have they released any information about a possible motive or suspects in either fatal shooting.
Toya reportedly received the tragic news while she was in nearby Baton Rouge, Louisiana at an event.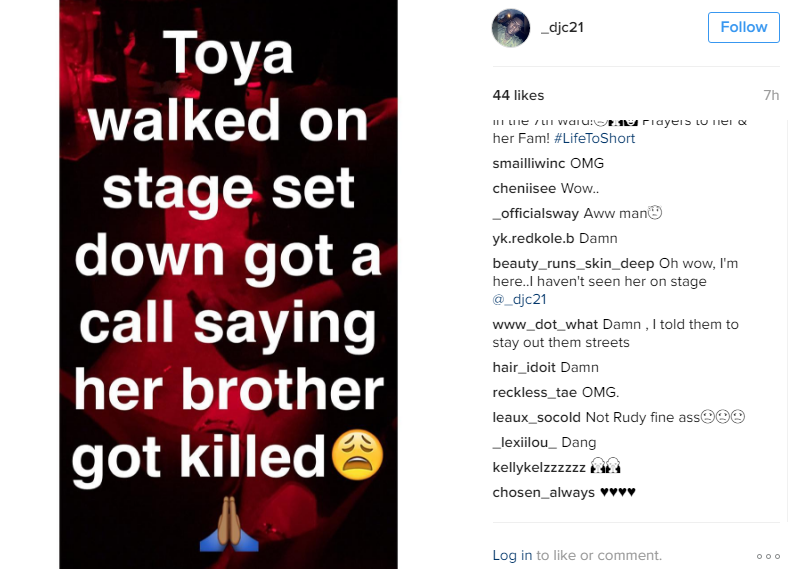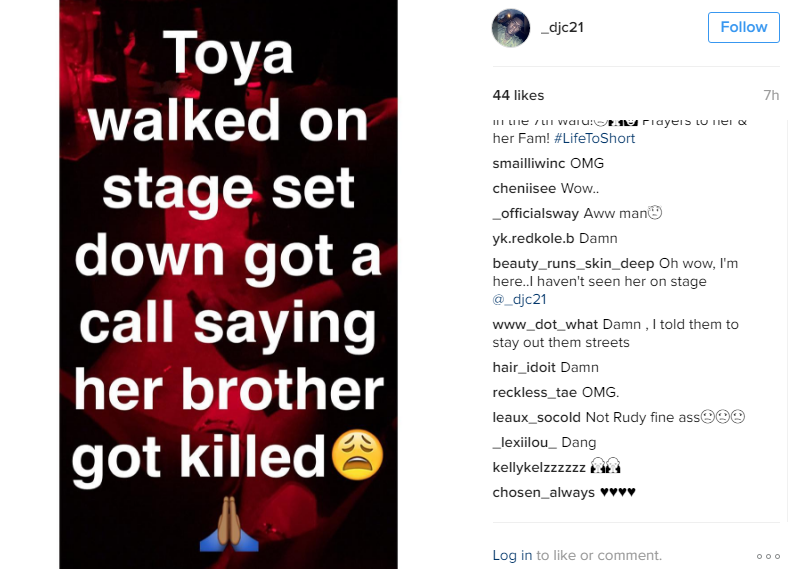 Fans of the reality star and ex-wife of Lil Wayne have been flooding social media with condolences.
Her brothers regularly appeared on her BET shows Tiny & Toya and Toya: A Family Affair. Wright currently stars alongside her estranged husband Memphitz on the WE TV series "Marriage Boot Camp: Reality Stars." Toya recently filed for divorce from Memphitz.
Bossip reported that Toya had recently come to peace with her brother Rudy after the two had been fighting publicly over family drama.
In addition to his sister Toya, mother Nita and surviving brothers, Rudy leaves behind a young daughter. He was also expecting a second child, according to this Instagram post:
K. Michelle, who has had issues with Toya in the past regarding Wright's husband Memphitz (who allegedly beat K. Michelle while they were together), put their differences aside and reached out on social media to offer her condolences:
https://www.instagram.com/p/BIhQPBYhzJp/
"My prayers are with you @toyawright I come to u with a genuine heart," K. Michelle wrote on Instagram. "When someone suffers from a loss like this it truly makes everything else seem trivial."
Toya herself has since responded to the tragic news of her brothers' shooting death in a short message on IG:
Help me Lord I will never understand this. #stoptheviolence #ineverfeltpainlikethisbefore #riptomybrothers #icantbelievethis #prayformyfamily
Be the first to receive breaking news alerts and more stories like this by subscribing to our mailing list.