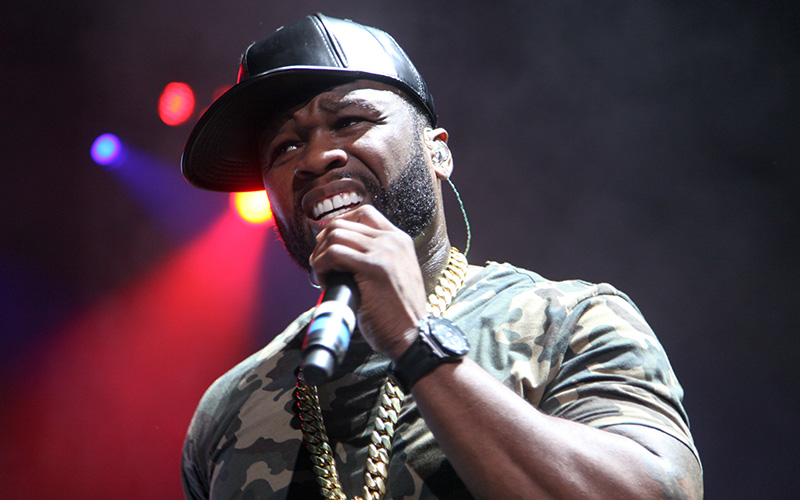 Atlanta has no love for 50 Cent. This past weekend, 50 was performing at Hot 107.9's annual Birthday Bash when his music was cut off and he was asked to leave the stage to make room for the headliners and ATL natives T.I. and Jeezy.
Of course, 50 took offense to the request and cut a fool.
"You mean my time is up? You mean to tell me you motherfuckers is gonna kick me off the stage for a T.I. and Jeezy? Fuck this! Fuck it!" 50 shouted before throwing his mic to the ground.
After refusing to exit the stage, 50 fired shots at the station's program director and told them to not play his music anymore.
"I got one minute left. You mean to tell me I can't have one minute? I'm not leaving, I don't give a fuck who's coming up next," he said. "I can't have one minute? Is she the program director? Take my music off your station. I don't want your motherfucking station no more. We got YouTube."
He then asked the crowd if they wanted him to leave, to which everyone loudly screamed "YES!!!"
It's safe to say at this point, there's not a living soul who enjoys 50 Cent's music, not even 50 himself.
Photo via: Rolling Out
Be the first to receive breaking news alerts and more stories like this by subscribing to our mailing list.