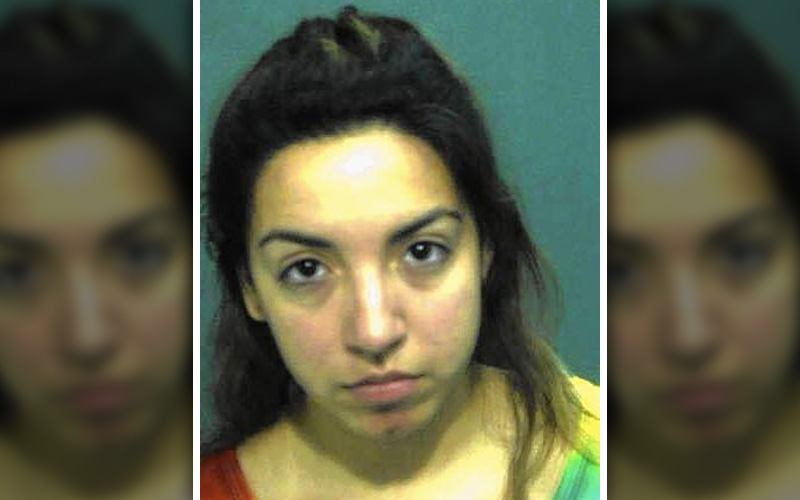 A karate teacher in Florida is facing multiple charges after she was accused of having an inappropriate relationship with an 11-year-old student of hers.
Stephannie Figueroa, described as a "world champion" in karate, teaches kids at Next Gen Xtreme Martial Arts in Orlando, Florida, and she was arrested last Thursday (Jun 16) after a boy's mother found sexually explicit messages Figueroa had sent him on the popular messaging app Kik.
According to police, the boy told his mother that Figueroa had flirted with him and sent him more than a dozen nude pictures, including photos of her "private parts." The child also told police that Figueroa told him that she "liked" him and started "making advances" towards him back in February.
WFTV 9 reports that during that time, while Figueroa and the boy were alone during a sleepover at the karate school, she slid her hand up and down his thigh, and when he told her to stop, she did. The police report stated that she also told the boy she wanted to cuddle, but never did during the sleepover.
More recently, Figueroa sent him a text message saying she wanted to invite him to her 21st birthday party, and that no one else would be home, police said. "I want to have sex with you," she allegedly wrote, to which the boy is said to have responded, "OK IDC [I don't care]."
The boy's mother said that one night while looking through her son's phone, she saw a kik message with her own two eyes in which Figueroa wrote to her son that she "could not wait for another sleepover at the karate school so she could have sex with him in a hard way."
The mother immediately called police and Figueroa was arrested the next morning. But then, what happened next is pretty telling.
A man who identified himself as the owner of the Next Gen Martial Arts told Eyewitness News he hired an attorney because footage from his surveillance cameras didn't show anything happened between the instructor and the boy.

At first, the man said there were never any sleepovers, but later admitted there had been. There was never any inappropriate contact between Figueroa and the boy, he said.

When police asked to see the messages and images, the boy's mother went through his phone "and was unable to locate neither the Kik messages she had seen in the morning, nor any of the photographs described above," the report said.
Hmm. Sounds like that young, horny, prepubescent boy deleted those messages with the quickness because he didn't want his 21-year-old girlfriend to get in trouble.
Too bad she's already been charged with attempted lewd or lascivious conduct, solicitation and contributing to the delinquency of a minor, showing a minor obscene material, child abuse and unlawful use of a two-way communication device.
Figueroa, who turned 21 on Sunday (Jun 19), was being held without bond in the Orange County Jail and investigators believe there could be other victims.
h/t: Orlando Sentinel
Be the first to receive breaking news alerts and more stories like this by subscribing to our mailing list.