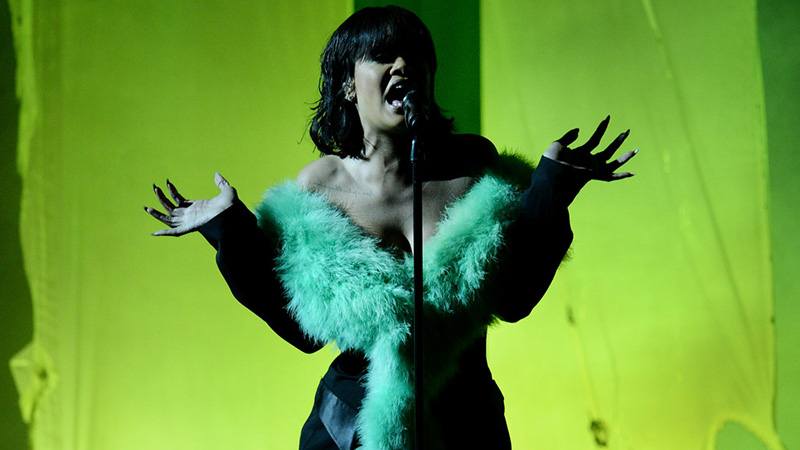 Rihanna can sing. There, I said it. Some of you people might be scrunching your nose and rolling your eyes but the statement is a fact and her performance at the 2016 Billboard Music Awards will make you a believer in the Fenty spirit if you weren't before.
It's no secret that Rihanna has built her career on a catalogue of largely uptempo pop jams that weren't vocally demanding. But Rihanna has steadily and consistently produced stunning ballads, such as "Russian Roulette," "Stay" and "Diamonds." Her live performances of these ballads, however, haven't always been so sweet.
With "Love on the Brain," from her album ANTI, at the Billboard Music Awards, Rihanna channeled some serious Mary J. Blige and gave us SOUL. Rihanna's voice bellowed, growled and flitted into her head voice with mastery. And the crowd ate up every single drop of it.
The Grinch-inspired outfit and stage setup was questionable, but I guess she's just carrying over her green theme from her iHeart Radio Music Awards performance of "Bitch Better Have My Money" from last year?
Watch Rihanna sing her face off at the Billboard Awards below.
Be the first to receive breaking news alerts and more stories like this by subscribing to our mailing list.