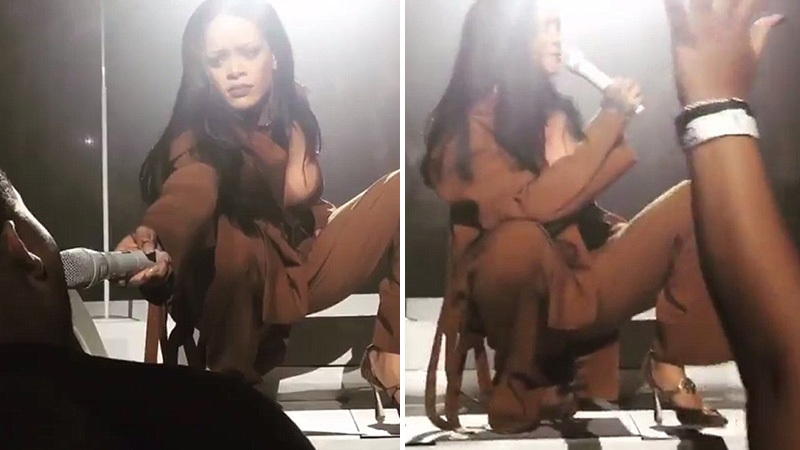 Rihanna was totally blown away by a fan during a stop for her "Anti" World Tour this past weekend.
While performing "FourFiveSeconds" at her show Saturday night (Mar 19) in Cincinnati, Ohio, RiRi passed the mic to a male fan in the crowd who absolutely killed it.
Video of the fan singing has gone viral and Rihanna's reaction is priceless.
Thank you so much! RT @skbett: @TerahJay You were awesome!!! pic.twitter.com/1lmGH6B2WR

— ?? (@TerahJay) March 21, 2016
You must have been sitting RIGHT next to @TerahJay last night ???? RT @classifiedhoe: they both snatched me LAWD pic.twitter.com/avZfZxVDfw

— Glo, Mimi. Glo. (@_MiaBreezy) March 21, 2016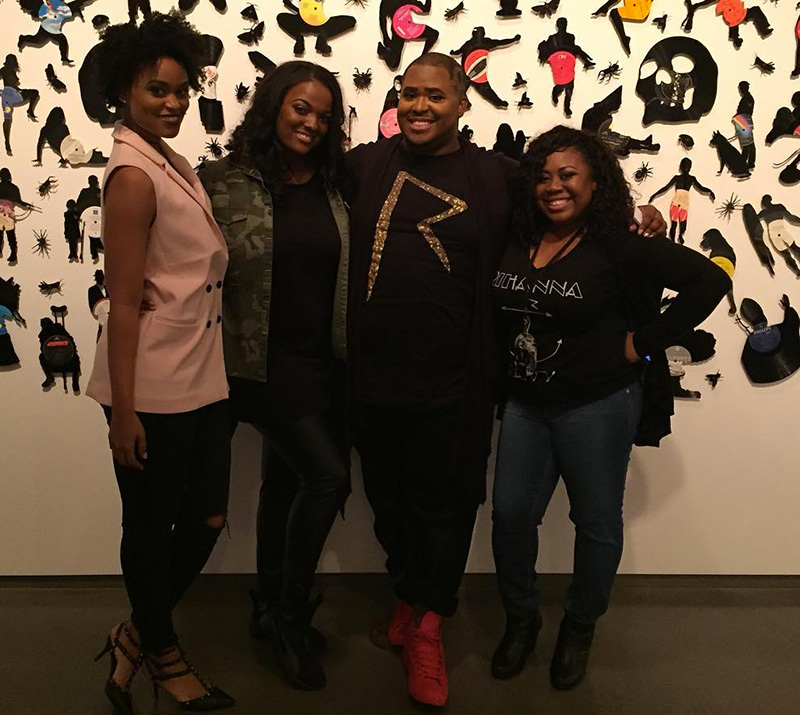 The fan, whose name is Terah Stewart, tweeted about the moment later that night. According to TMZ, Stewart has been singing in choirs his whole life and he has dreams of taking his talents to Broadway.
I just sang with @rihanna….

— ?? (@TerahJay) March 20, 2016
I just sang with @rihanna!!!!!!! Ajsjdhrbtbdjsudbfbsjsjjdhdbfbshsjdndndjzhdjdbdbdnndndhdh

— ?? (@TerahJay) March 20, 2016
EYE. JUST. SANG. WITH. @rihanna lord. Jesus. #ANTIWorldTour #RihannaNavy

— ?? (@TerahJay) March 20, 2016
Y'all don't understand how long I have been riding for @rihanna. I will never forget this. She followed me too. #NavyForFuckingLife !!!!!!!

— ?? (@TerahJay) March 20, 2016
OMG OMG OMG OMG #NavyRDie

— ?? (@TerahJay) March 20, 2016