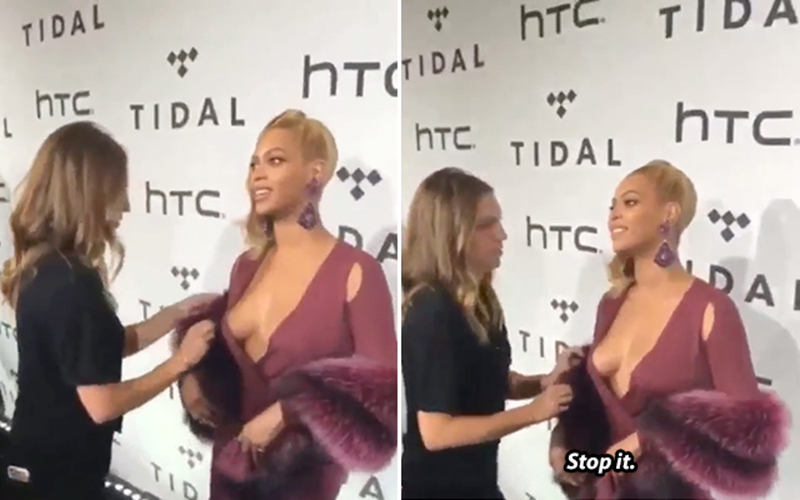 Before Beyoncé shut down the Tidal X 10/20 charity concert in New York City with the first live performance of "Feeling Myself" with Nicki Minaj, Queen Bey shut down her assistant on the red carpet for being a bit too handsy.
As Beyoncé was walking the red carpet and posing for pictures at Jay Z's inaugural Tidal X concert, a photographer called to her attention by shouting "Right here, Queen!"
Apparently, Bey's handler was worried that the revealing, low cut dress she was wearing would cause a nip slip (or something), because the lady kept "fixing" it in places where it didn't need to be fixed.
Without breaking her camera-ready smile, Queen Beyoncé calmly said "Stop it" to her fussy assistant, and the whole 10-second ordeal was caught on video.
Check it out:
"Stop it.." – Beyonce pic.twitter.com/tC3XkGcd3A

— Karen Civil (@KarenCivil) October 21, 2015
Well know Ms. Assistant Lady meant well, but Beyoncé was more than ready for her close-up.
Do you think Beyoncé scolds Blue Ivy like that when she acts up in public?
Look below for more pics of Beyoncé looking flawless on the red carpet of the Tidal x 10/20 concert:
Be the first to receive breaking news alerts and more stories like this by subscribing to our mailing list.