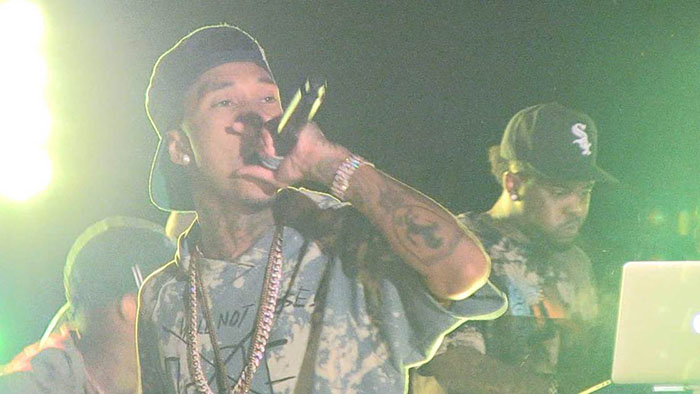 Tyga isn't helping the fact that the whole world already thinks that he is a pedophile.
It's bad enough Tyga started dating Kylie Jenner when she was 17 (she JUST turned 18 last month) and even rapped lyrics like "They say she young, I should've waited, she a big girl dog when she stimulated" on his new pedo anthem called "Stimulated."
But to show just how much he enjoys the company of underage girls, during a concert in L.A. this past Friday night (Sep 4) Tyga asked the crowd, "Where all the little girls at?"
Check out the video below (via TMZ) and be prepared to be creeped out:
If Tyga keeps this up, he and Jared Fogle may be sharing a cell together.
UPDATE: After watching the video a few more times, it sounds like he's actually saying "Where all the LOYAL girls at?" which would make sense considering he was about to perform the song "Loyal." Also, TMZ updated their article to add this:
To some, it sounds like the rapper says "little" and others hear "loyal." Either way … we're not too sure.
Admittedly, we found it a bit strange to hear Tyga blatantly ask the whereabouts of young girls, as if that's something normal for a man closer to 30 than he is 20 to do, so we'll give him the benefit of the doubt … THIS TIME.
Still, for good measure, let's revisit those "Stimulated" lyrics one more time:
"She a big girl, dog, I'm puttin' in, I'm penetratin' … I'm gettin' big, I'm stimulated"
Yup. Still creepy!
Be the first to receive breaking news alerts and more stories like this by subscribing to our mailing list.