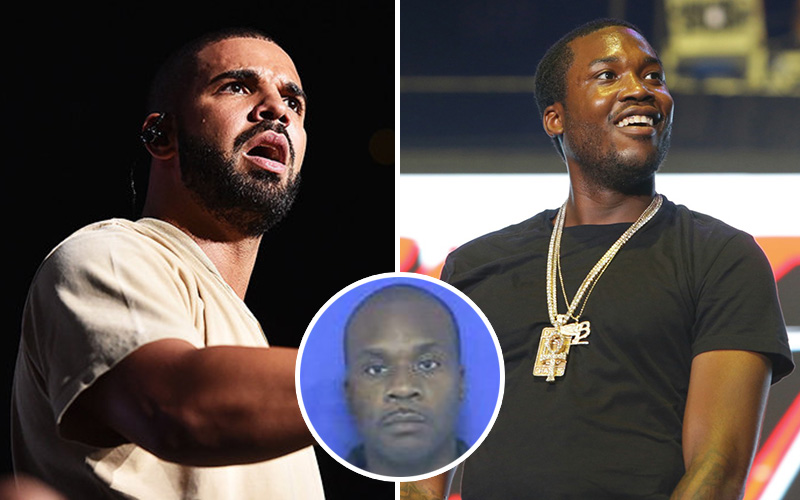 So apparently Meek Mill wasn't lying when he said Drake received the "R.Kelly treatment" a few years back.
Last week after much delay, Meek Mill finally released a diss song titled "Wanna Know" in response to Drake's latest pair of diss tracks "Charged Up" and "Back to Back".
On the track, Meek called Drake out for being peed on by a childhood friend of T.I.'s in a crowded movie theater. Yikes.
"You let Tip homie piss on you in a movie theater nigga, we ain't forget," Meek raps in the outro.
While we thought Nicki Minaj's boyfriend was simply talking out the side of his neck, the incident did indeed take place.
Hip Hop journalist Julia Beverly (founder of Ozone magazine) says T.I.'s friend Cap, who had just gotten out of prison, btw, was drunk at the premiere of Tip's movie "Takers" in Hollywood and peed "in the aisle" and his urine somehow landed on Drake.
https://twitter.com/JuliaBeverly/status/626988012468047872
https://twitter.com/JuliaBeverly/status/626989341059977217
The jury is out on whether it was on purpose or a mistake, but according to other Hip Hop insiders, it really did happen. Peep this tweet from another one of T.I.'s friends, comedian Lil Duval:
All meek lines are inside jokes that the public ain't gon catch. It's a u have to know to really laugh

— lil duval (@lilduval) July 31, 2015
Fans of Drake have of course come to the rapper's defense, claiming the line is actually aimed at Nicki Minaj's ex-boyfriend Safaree Samuels … but unfortunately for them, it's definitely directed at Drake.
TMZ sources have backed up Meek's claims, too. Evidently, T.I.'s "heavily intoxicated friend" peed himself and the piss "unintentionally" splashed on Drake's shoe.
It all went down in 2010, during a private screening of "Takers" on the Sony lot … a movie in which Matt Dillon, Paul Walker, Chris Brown and T.I. all starred in.

Drake attended the screening and, 30 minutes in, jumped up screaming and ran out of the theater.

We're told a dispute erupted over who was sitting where … apparently Drake and one of T.I.'s childhood friends got into it. The friend got pissed, and pissed on Drake. We're told Drake ran out of the theater, screaming "motherf*****."

And sources told us the obvious … intoxicants were involved.
Well, damn.
Drake may be killing Meek right now in their current rap feud, but he still has some 'splaining to do about this one.
Julia Beverly has a theory on why Drake didn't do anything in retaliation though.
so honestly, you're in a movie theater & this guy, drunk, pees in the aisle & splashes u. what do u do? pic.twitter.com/3fMKYr2OhT

— Julia Beverly (@JuliaBeverly) July 31, 2015
Be the first to receive breaking news alerts and more stories like this by subscribing to our mailing list.