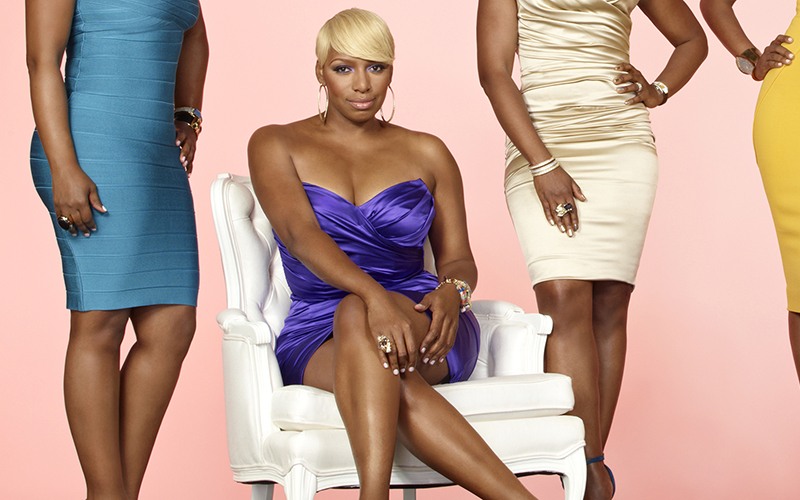 NeNe Leakes announced earlier this week (via People) that she will no longer be appearing on Bravo's "Real Housewives of Atlanta" after nearly eight "drama-filled" years.
The 48-year-old — who is the only original cast member and became famous because of the show, equally using her fame to make the popular show even more popular — released a statement Monday (Jun 29) saying she will not be returning for the upcoming eighth season.
"This was definitely a hard decision for me," Leakes tells PEOPLE. "Me and my husband [Gregg Leakes] have been going back and forth on it for weeks now. But my contract is up and I just think this is the right time. This is my opportunity to spread my wings and do different things."

"I'm actually going to be doing a new primetime television show with a big legend," Leakes teases of the series she begins filming this week. "All of my fans will get to see me be really happy, witty and funny and tell all of those one liners that I always have said on Housewives."

"I feel a weight has been lifted off of my shoulders," says Leakes, who throughout the years was the center of many arguments and altercations on the show. "There were times when I was a target," she says. "I won't miss the negativity."
It's no secret that NeNe Leakes is the star of RHOA, and her antics most certainly bring in the viewers, so she will definitely be missed by fans of the show. But what about the other women on the show?
"I think some of the girls will be happy," Leakes says. "They always felt like I was the star, and they were never able to really shine with me there, so here's their opportunity to shine."

But lest they get too comfortable, "I'm not saying I'm gone forever," Leakes warns. "I'll probably pop up and play with those girls every now and then."
Bravo's Andy Cohen, the executive producer of the "Real Housewives" franchise, tweeted that NeNe was "always welcome back to the house she helped build," and noted that she would be a "Real Housewife forever."
We love @NeNeLeakes & she is always welcome back to the house she helped build! She's a Real Housewife forever!!

— Andy Cohen (@Andy) June 30, 2015
Now, all of this sounds fine and dandy, but according to NeNe, she will not be participating in Season 8 of "Real Housewives of ATL."
In fact, she just signed a deal to star alongside Betty White and Anthony Anderson for ABC's revival of the 60's game show "To Tell The Truth," which means that she won't even have the time to "play with those girls every now and then." At least not this season.
NeNe Leakes made it clear to our photog … 'Real Housewives of Atlanta' is on its own next season, because she will not appear at all … not even occasionally.

Producers floated the possibility of a reduced role for NeNe in Season 8, but she shot that down in a big way Wednesday at LAX.

The buzz is that the show is in trouble without her. NeNe seems to agree.
Sounds like NeNe Leakes is done with the "Housewives" FOR GOOD. But we all know if this "primetime TV" thing doesn't work out, she'll be right back and her peach will be waiting for her.
Be the first to receive breaking news alerts and more stories like this by subscribing to our mailing list.