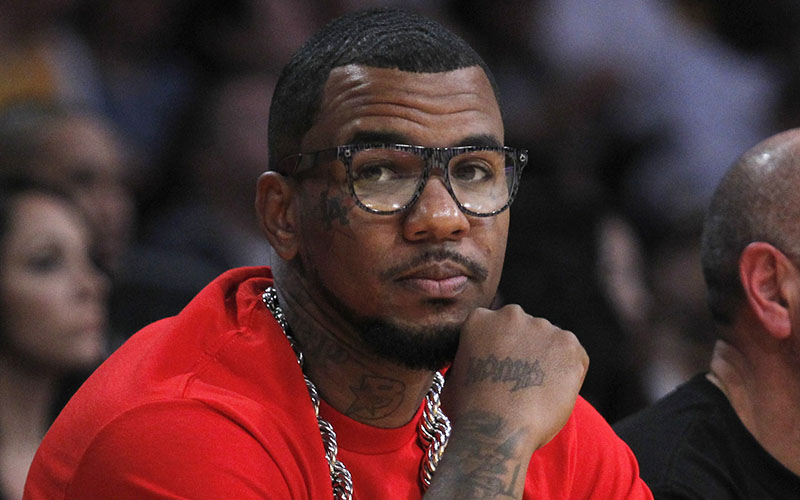 The Game's short-lived beef with Young Thug may cost him some major bucks.
For those who didn't know, Game has been shooting for his upcoming reality show for VH1 called "She's Got Game." The show is about the rapper searching for "true love" (LOL) with the help of his close friends and industry pals. Think: "Flavor of Love," "For the Love of Ray J," etc.
Earlier this month, Game and his TV crew went to New Orleans and filmed a few scenes in a nightclub for the show. Turns out that was the same night Game got on the mic and threatened to beat up Young Thug.
Game also pulled a loaded gun out and waved it in the air, which freaked the whole crew out and now the rapper is facing his show getting canceled.
The crew also wasn't too fond of Young Thug's video responding to Game, so they went on strike, immediately halting the show's production.
The final straw was a day later when Thug shot back with a video calling out Game, with a guy in the background holding a semi-automatic weapon.

We're told the crew told producers they would not continue shooting the show because they felt their lives were in danger.

Our sources say show honchos capitulated, and agreed they would not film the rest of the show in nightclubs. The following shoot in Atlanta, we're told, was then cancelled.

We reached out to Game and the production company. So far no word back.
Sounds like production is afraid of getting shot! Which is funny, because they're usually the ones doing the shooting (but with cameras, not guns).
Welp, if the show is indeed cancelled, maybe Game can walk away with a lesson learned: sometimes "thuggin too hard" comes with a price. In the words of T.I. "If it ain't about the money."
Be the first to receive breaking news alerts and more stories like this by subscribing to our mailing list.