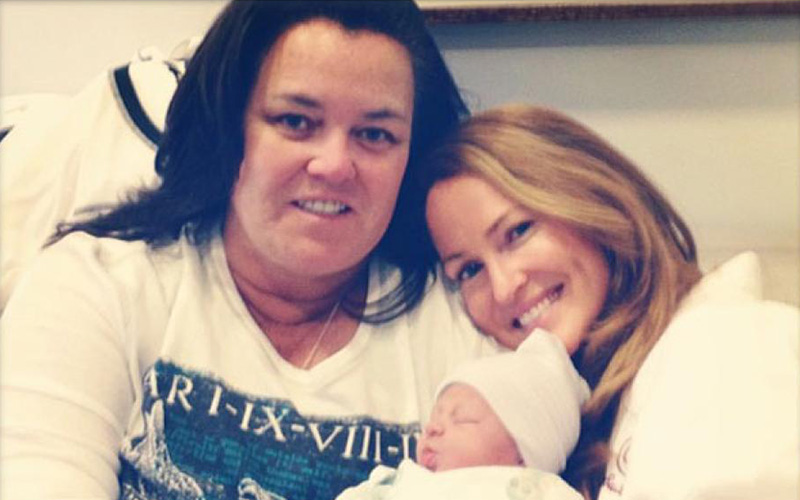 Rosie O'Donnell spends more time getting drunk and high than taking care of her own children … or at least that's what her estranged wife Michelle Rounds is claiming.
According to TMZ, Rounds is seeking full custody of their 2-year-old daughter Dakota.
Rounds claims Rosie drinks a bottle of wine nearly every night, regularly smokes weed and eats edibles, and it gets in the way of parenting.
Michelle acknowledges they have nannies, but a parent still needs to manage the help and she says Rosie is in her own world.

Michelle also claims Rosie has let their 19-year-old son throw parties where the kids all drink, which she believes is irresponsible.
Sources close to Rosie say that Michelle is a "gold digger" who is pissed over the prenup she signed and is now making threats to get cash.
However Michelle is singing a different tune. She tells TMZ she was a millionaire before entering the marriage by investing well in the stock market, adding, "I will walk away from every dime of Rosie's money if I get full custody."
Rosie's rep, however, doesn't see it that way. "This is a distorted perception of Michelle's reality. It's sad in every way," the rep told TMZ.
Be the first to receive breaking news alerts and more stories like this by subscribing to our mailing list.