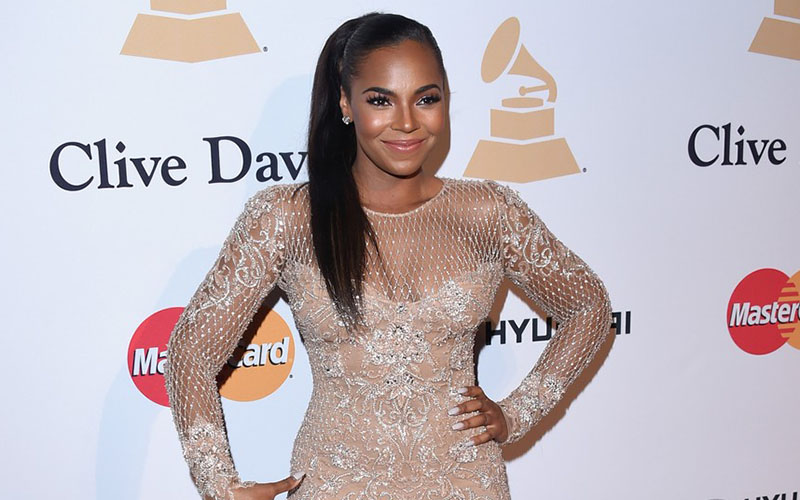 Nelly who?!? After ending her 10-year relationship with the rapper in 2012, Ashanti has finally moved on and is dating again.
While giving advice on the perfect first date during her appearing on "The Meredith Vieira Show" earlier today, Ashanti spoke on a special date she recently had a few months back without revealing who the lucky guy was.
Meredith: So Ashanti what would be your idea of the perfect first date?

Ashanti: I would definitely say a nice restaurant, it's not too loud so you can actually hear yourselves talk, the lighting, white table clothes and you can connect and it's not so serious that you feel like you have to be engaged but you kind of get to know the person you talk, you laugh,you're eating, you are having a good time, it's relaxed and it's not too stuffy. I had a fabulous first date a few months ago. It was beautiful because there was a lot of thought put into it. It was cute, it was right up here at Milos. The food was amazing, the lighting was gorgeous, the tables, the waiters were really cool.

Meredith: What was your second date? Have you had a second date?

Ashanti: Uh huh.
Megan Good's husband DeVon Franklin also appeared on the show and spilled the beans on their first date.
Bevy: Where did u take your wife Meagan on your first date?

DeVon: We went to The Sofitel.

Bevy: Oh that's a hotel kind of story.

DeVon: Time out it was a bar. There was no dinner, it was just conversation.

Meredith: Just alcohol?

DeVon: I don't drink, she drinks.
Peep the clip below:
h/t: YBF
Be the first to receive breaking news alerts and more stories like this by subscribing to our mailing list.