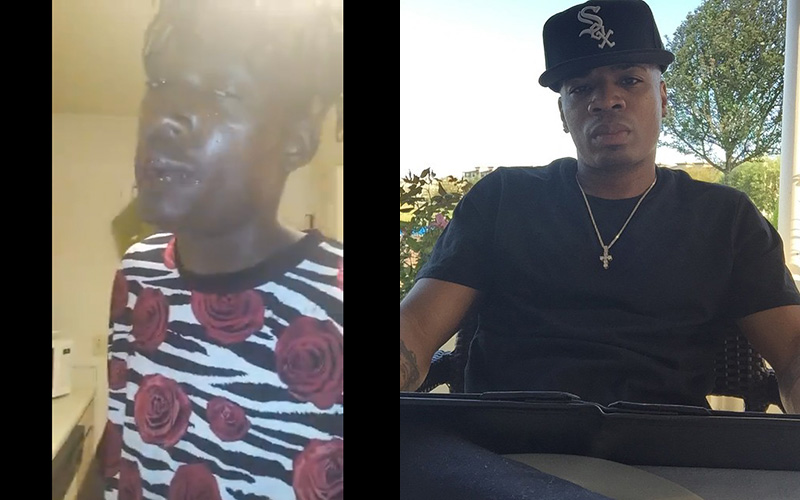 The Plies fan who attacked the rapper by body slamming him off the stage during a concert in Florida last week is speaking out.
In a video message that has been making the rounds on the Internet all weekend, the guy who took Plies down shares his side of the story, revealing why he initially came up on stage and why he decided to literally throw the rapper off the stage.
The fan said he and the rapper's management team have history, and he initially came on stage to show love to Plies and shake his hand, but when Plies disrespected him by saying he was too close, that's when things got physical.
So plies did this ? Daaaaaamn……GessssshFor more video, #LIKE —-> DeLorean because my page funny as hell lmao

Posted by DeLorean on Saturday, April 4, 2015
"I f*ck with you bruh," said Plies' attacker, identifiable by his shirt and the busted lip he likely received after he was stomped out on the ground by fans and security. "That n*gga is one of my top five artists. That n*gga started talking that f*ck sh*t, so I dropped his ass like any real n*gga would do like, bitch, f*ck you bruh."
He ended the video saying that he doesn't "f*ck with" Plies on a personal level, but he still "f*cks with [his] music" and "what the hell [he's] about," which literally makes no sense what-so-ever.
"I still f*ck with your music, but how you tried me tonight, bruh. I don't f*ck with that bruh," he said.
Meanwhile, in case you were wondering about Plies' well-being, he seems to be doing just fine. Just take a look at his latest (NSFW) IG videos:
Be the first to receive breaking news alerts and more stories like this by subscribing to our mailing list.