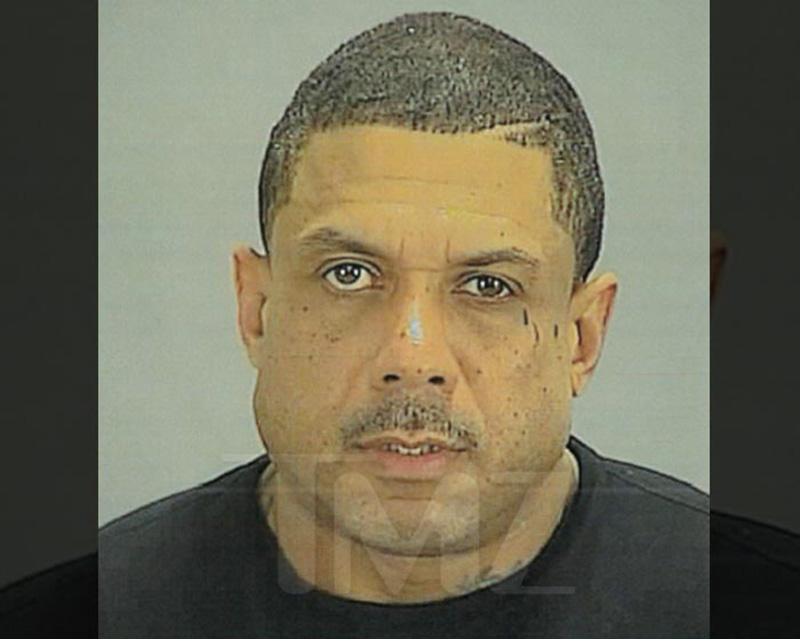 Benzino doesn't feel safe anywhere. Not even at the airport, apparently.
If you can recall … Benzino aka "No Neck" had a really tough year in 2014.
From being shot by his nephew on the way to his mother's funeral, to getting kicked off "Love & Hip Hop Atlanta" (albeit for allegedly making death threats against his former bestie Stevie J,  Joseline Hernandez, and the show's producers) … the guy just could not catch a break last year.
Well it's 2015 now and it appears much hasn't changed in Benzino's life. He's still fearing for his safety and making dumb decisions in the process.
According to TMZ, Benzino was arrested Tuesday evening at the airport in Atlanta after employees found a gun in his carry-on bag.
Law enforcement sources tell TMZ, Benzino put his carry-on bag on the conveyor belt at Hartsfield-Jackson Atlanta International Airport. A suspicious TSA employee dug inside and found a loaded 9 millimeter firearm with 7 rounds in the magazine.

Benzino didn't make his flight to L.A., but he did get his very own escort to the local jail. He was released on $3K bail.
We don't think Benzino is a bad person at all, and while he has the right to defend himself in any situation, trying to carry a loaded handgun on an airplane is just plain stupid! It doesn't take rocket science to know that's not a good idea.
Be the first to receive breaking news alerts and more stories like this by subscribing to our mailing list.